13th June 2014, Hong Kong
Cashmere World broadens its scope to embrace fine fibres
Strategically located in Asia's fashion hub in Hong Kong, Cashmere World trade fair that is due to take place from 25-27 September at the Hong Kong Convention & Exhibition Centre in Wan Chai, will carry a tag line – The only trade event dedicated to cashmere and fine fibres.
With this next edition, organisers wish to address the importance and qualities of all fine fibres, as a response to the feedback from exhibitors and visitors in the last couple of years, suggesting that cashmere is often combined with other luxurious fibres such as silk and superfine merino wool to create hybrid garments and sweaters.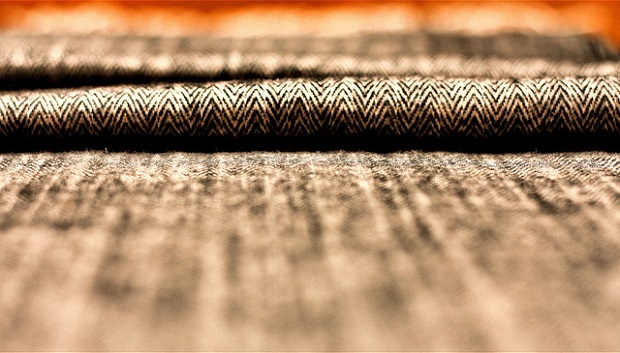 By broadening its scope to cover the whole gamut of fine fibres, cashmere oriented exhibitors are also expected to benefit from the increased diversity of fashion buyers coming to the trade event as there will be a wider range of products manufactured from the world's fine fibres on display.
Fashion event
Cashmere World is an integrated trade event that covers the whole supply chain of the cashmere sector – from the herds grazing on the high Mongolian plateau through the combing and processing of raw cashmere into the yarn that makes the wonderful sweaters and garments manufactured in leading countries such as Italy and Scotland.
As a fashion event, Cashmere World is strengthened by the synergy created by being held concurrently alongside Asia's leading fair for head-to-toe fashion, Fashion Access.
New direction
Vicuna, Alpaca, Muskox (Qivlut), Merino, Angora Rabbit, Cashmere, Baby Yak Down, Camel Down, Guanaco, Llama, Chinchilla and Mohair – all of these fine fibres have their place in the world of luxury and it is a sector that has expanded dramatically in the last decade with the burgeoning middle classes in China and the BRICS looking for luxury products of all kinds, including sweaters and garments made from the finest and rarest fibres.
Also planned at this year's fair is the Cashmere World Forum which will provide a platform for industry leaders and experts to exchange ideas on the latest topics in the Cashmere and Fine Fibres industry.
Industry leaders such as Karl Spilhauss, President of Cashmere and Camel Hair Manufacturers Institute (CCMI), USA, and Seyed Abbas Rafat, Associate Professor of the Animal Science Department at the University of Tabriz, Iran, will be presenting at the forum.
This article is also appears in...