25th September 2014, Hong Kong
Cashmere World opens with its third edition in Hong Kong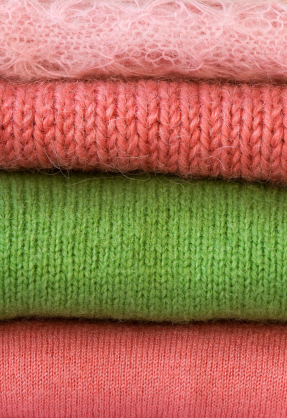 Organised by the China Chamber of Commerce of Foodstuffs and Native Produce (CFNA) and UBM Asia, Cashmere World trade fair, dedicated to cashmere and other fine fibres, opens its doors to the industry professionals in Hong Kong today.
This is the third edition to be held in Hong Kong – the ideal location for cashmere garments and the luxury aspect of this rare fibre to be exhibited before an expert and discerning public, organisers believe.
With Cashmere World being concurrently alongside a well-established fashion exhibition such as Fashion Access, exhibitors at Cashmere World are able to meet and greet a new flock of potential buyers from Fashion Access, particularly those whose product profiles include garments and fashion accessories.
Current market situation
This year there are companies present from Afghanistan, China, Hong Kong, India, Mongolia, and Thailand. Major players from Mongolia have returned to Cashmere World this year, including Viction Cashmere Group and Spring Air Cashmere.
The continuing tight supply of cashmere has kept prices high with production of raw cashmere in China apparently stabilised at a lower level than three years ago.
This has allegedly encouraged traders to seek supplies from countries such as Afghanistan whose cashmere industry is in a development stage with the financial aid from the United States in an effort to create more jobs and help stabilise the country.
Programme
Cashmere World trade fair is complemented and strengthened by the organisation of the Cashmere World Forum held during the first two days of the fair.
The speakers at the Forum are international authorities on their subjects. This year the keynote address will be by Karl Spilhaus, President of the Cashmere & Camel Hair Manufacturers Institute from the USA covering The Development of Objective Methods for the Identification of Cashmere.
Besides the fashion aspect of cashmere, the Forum provides both exhibitors and visitors with the opportunity to learn more about the technical and business nature of cashmere and other key issues like sustainability and environmental concerns.
This article is also appears in...