14th November 2013, Manchester
Cellulosic fibre production set for growth as cotton uncertainty persists
According to the global business information company Textiles Intelligence, cellulosic fibre production is set to continue growing rapidly in the coming years. Faced with soaring raw cotton prices in 2011, many textile and apparel producers switched to man-made fibres or started to use a greater proportion of man-made fibres in blends. In its recently published latest edition of Textile Outlook International, the company reports:
"Significantly, cellulosic fibre production worldwide rose by a healthy 11.0% in 2011 compared with a 3.7% rise in global demand for fibres of all types. Furthermore, cellulosic fibre production grew by an even faster 12.0% in 2012 while world fibre demand continued to grow by 3.7%.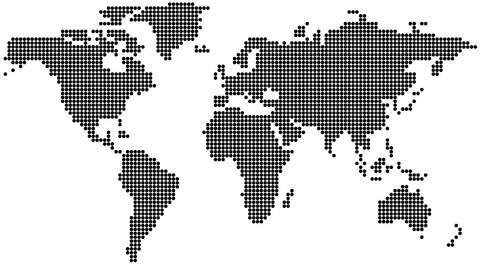 Demand for cotton, on the other hand, fell by 7.0% in the 2011/12 season (August 1, 2011-July 31, 2012) and rose by only 2.3% in the 2012/13 season. Demand in China alone fell by 3.3% as the Chinese government's policy of supporting domestic cotton prices at levels which are higher than world prices undermined cotton's competitiveness in the country.
In fact, the rise in global cellulosic fibre production in 2012 was due almost wholly to expansion in the man-made fibre industry in China. In percentage terms, Chinese cellulosic fibre output rose by 17.3% in 2012 after growing by 19.5% in 2011.
Looking ahead, global cellulosic fibre capacity is expected to rise by 13.7% in the 21 months between March 2013 and December 2014 while demand for cotton in the 2013/14 season is projected to rise by a much slower 2.1%.
Growth in cotton demand will be hindered by the continued high price of cotton relative to the prices of substitute fibres. In China alone, cotton demand is forecast to fall by 0.6% as the industry continues to switch to alternative fibres because domestic cotton prices remain high relative to world cotton prices.
Significantly, over 85% of the increase in global cellulosic fibre capacity between March 2013 and December 2014 will take place in China and India alone. By the end of the 21-month period, Chinese capacity will represent 64.2% of the global total while India will account for 9.9%.
Admittedly, some new capacity is under construction in Western Europe, in Austria, but this will account for little over 1% of global cellulosic fibre capacity when it comes on stream."
Recent published reports from Textiles Intelligence include:
World Textile and Apparel Trade and Production Trends: Egypt, Morocco, Tunisia and Turkey
Survey of the European Yarn Fairs for Autumn/Winter 2014/15
Global Trends in Fibre Prices, Production and Consumption
Global Apparel Business Update
World Markets for Textile Machinery: Part 2–Fabric Manufacture
This article is also appears in...