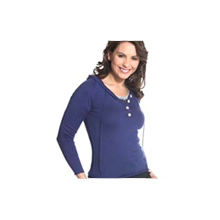 Scottish knitwear and accessories manufacturing brand Johnstons of Elgin has named James Dracup as their Group Managing Director. Dracup, who has 30 years experience in textiles and has been with the company for eight years, previously held senior positions at the Sweater Shop brand in the 1990s and Listers Yarns.
Outgoing Managing Director James Sugden, who moves to head the Hawick knitwear operation, told The Scotsman newspaper today: "James Dracup is a first-class man with a proven track record and this appointment marks the culmination of a succession plan that the board has been working on for some time. I will continue, from Hawick, to play my part in the company's progress."
Independently run since 1797, Johnstons has been making high class knitwear, clothing and accessories from luxury raw materials for over two centuries. At its mill on the banks of the River Lossie in Elgin it still produces all of its woven accessories and homeware.
Johnstons manufacturing facility in Elgin weaves cashmere scarves and knits cashmere gloves on a modern plant of Shima Seiki glove knitting machines. The company has recently been investing in Shima's SWG041 Mini Wholegarment machines for patterned gloves and accessories. Johnstons' factory in Hawick produces knitwear and accessories on Shima SES and SWG-V machines in a range of gauges from 3 to 18.
Source: The Scotsman
This article is also appears in...