Today's fashion market is more than ever characterised by short life cycles, low predictability, and high impulse purchasing. Consumers are transforming the face of apparel branding and retailing, with the growing demand for unique and personalised clothes and shopping experience, met with the overwhelming variety of clothes being produced by leading fashion companies every week, resulting in over-production and waste.
A possible solution to the challenges of commercial apparel production has come in recent years in a form of on-demand manufacturing, addressing several problems at once: saving resources, reducing waste, creating more possibilities for smaller brands and designers, and making a new type of connection with the modern-day consumer.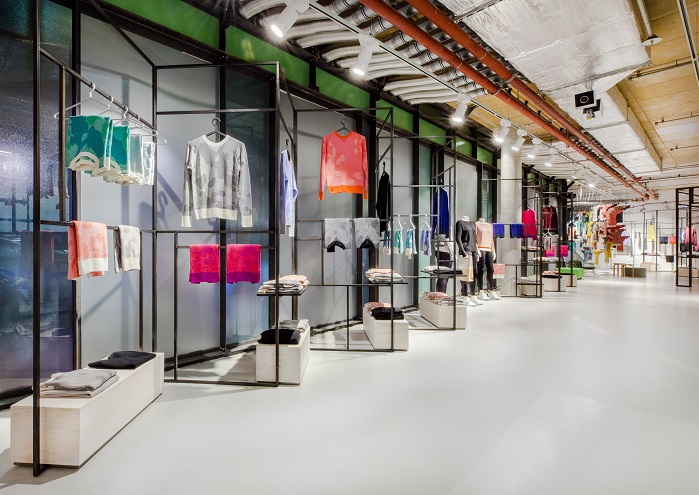 Last year, Fast Retailing has launched Innovation Factory, a joint venture with Shima Seiki, a leading computerised flat knitting machine manufacturer, for the development and manufacture of Wholegarment knit products, aimed at establishing a new production system.
In January, Intel has teamed up with women's brand Eileen Fisher to experiment with 3D sweater knitting. The company displayed the demo machine, made by Shima Seiki, at the National Retail Federation's annual show in New York. According to Michelle Tinsley, Intel's director of mobility and secure payments, the process of creating a made-to-order item could help retailers with inventory distortion.
Knit for You
Adidas has recently concluded its three-month project called Knit for You, where shoppers could design a sweater, have a body scan to determine fit and get it knitted by a state-of-the-art Stoll flat knitting machine within a couple of hours. For EUR 200, visitors to the pop-up store at the Bikini Berlin shopping mall were guided in the design of their own sport-to-street Merino wool sweater.
They could select a standard size or chose to determine an exacting fit with the laser body scan technology, and play around with the colours and the design in a dark room, where swirling camouflage patterns were projected onto their chests.
Led by a consortium of private and public entities and supported by the German government, the project aimed to explore localised production while encouraging individuals to use interactive technology to co-create bespoke garments. Adidas is now gathering feedback and is looking at the concept as a building block for its future manufacturing and retail vision.
3D knitted blazers
The concept is proving popular especially with start-ups and small brands. Last year, Boston-based fashion label Ministry of Supply launched its first range of 3D knitted seamless blazers, and now it has debuted its first in-store 3D robotic knitting machine at its Boston flagship location, giving customers an opportunity to customise their blazers on the spot. The customer can choose the colour and the yarn combination, as well as select their preferred cuff and button colours, before sending the order to the in-store 3D knitting machine.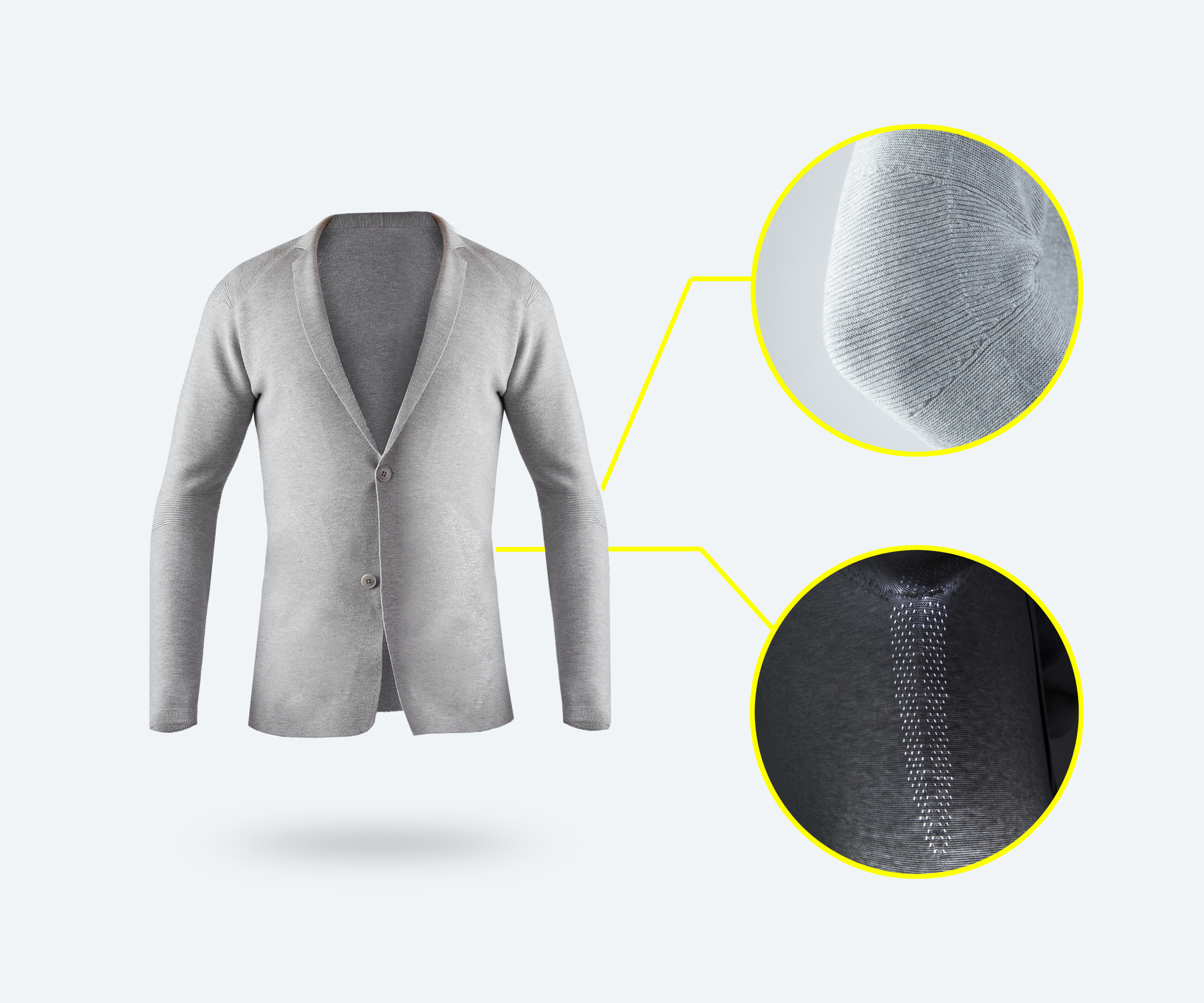 The company's founders, two MIT graduates, Aman Advani and and Gihan Amarasiriwardena, are using technology developed in partnership with Shima Seiki to produce non-restrictive, activewear-inspired work clothes that draw from the temperature regulating materials NASA uses for astronaut suits. According to the label, the 3D robotic knitting machine is capable of turning out blazers that are wrinkle-proof, seamless, sweat-wicking, flexible, and also machine washable.
According to the company, with the 3D knitting technology, it can cut back on material waste – whilst the tradition suit-making process can throw out 35% of the materials, a 3D knitted suit only generates a few grams of waste.
Appalatch
Another company with an objective to cut back on waste from apparel production through on-demand manufacturing is North Carolina based Appalatch. The company that now produces woollen and cotton clothes started off with a Kickstarter campaign in 2013 to buy a Stoll knitting machine to knit custom-made clothes with minimal waste.
The company's 100% US sourced garments are knitted in its studio in Penland, NC. "With yarn as our only input and a full garment as our output, we are able to simplify our supply chain, eliminate excessive production, reduce waste, and provide a completely clean, fair, and lovely product," the company explains.
"Rather than shipping all over the world, from yarn spinning to knitting to cutting and sewing where months or even years are devoured in the concept and production phase, we can produce clothing in hours. Our input is yarn and the output is a complete, 3D knitted garment."
Unmade
Another company, Knyttan, supplies its unique and personalised products through the Unmade brand in London. Unmade is an award-winning knitwear platform which uses its own software systems and Stoll CMS 530 HP flat knitting machines to produce unique one-off garments. This way, the brand aims to create a more relevant and sustainable knitwear supply chain.
On Unmade's website consumers can select a style and choose their favourite design. The brand has received over £2 million in seed funding from backers including Connect Ventures, Felix Capital and Farfetch CEO Jose Neves.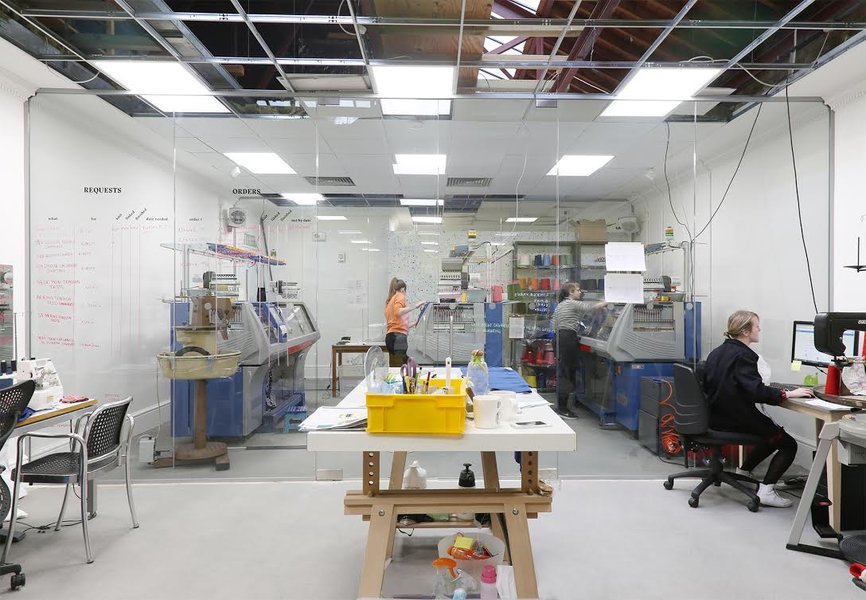 Unmade also brings in outside talent to collaborate on unique collections, and designers, and artists including Christopher Raeburn, Malika Favre, Kate Moross, and interactive design studio Moniker have already worked with the team, bringing the new mass customisation concept to their own audiences.
Kniterate
Whilst Stoll and Shima Seiki knitting machines have been used for a number of initiatives related to on-demand knitwear production, a new start-up is currently running a Kickstarter campaign to fund its newest development – the Kniterate compact digital knitting machine developed to bring fashion fabrication into small fashion businesses and design studios, makerspaces and schools.
The company was founded by Triambak Saxena, Tom Catling, and Gerard Rubio, who previously worked on the OpenKnit open-source, low cost project designed to make an automated knitting machine that could knit any pattern or garment on a domestic scale. Whilst the OpenKnit project did not take off, Gerard Rubio believes Kniterate can offer a solution between an industrial knitting machine and a domestic knitting machine, creating a new market for automated domestic machines, the way desktop 3D printers have revolutionised manufacturing.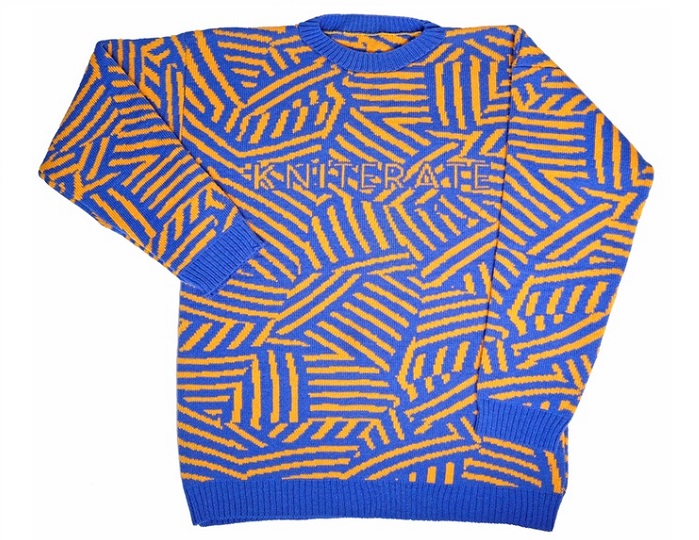 "We have developed Kniterate because we want everyone to be able to explore knitting's potential. Until now the only similar tools available were industrial knitting machines, which cost upwards of US$ 50,000, take a lot of space and require a technician to run," he said. "With Kniterate you can make personalised professional knitwear at the click of a button, and repeat and share your favourite designs over and over again."
"Until now the production of clothing has been in the hands of a few companies or skilled individuals. Kniterate was born to change that, and to democratize clothing manufacturing, allowing anyone to create high quality personalized garments and accessories."
Like an industrial knitting machine, Kniterate is computer-controlled. "The key, amongst some new mechanisms never seen in a domestic knitting machine, is the industrial knitting machine needles we use, that's what allows the machine to be able to behave as an industrial machine and make finished garments at one go. It can cast on, cast off, shaping, cabling, ribbing, etc., all automated," the company explains.
Further reading
Unmade Studio: It's knitwear manufacturing - but not as we know it
Adidas explores localised production with 'Knit for You' pop-up store