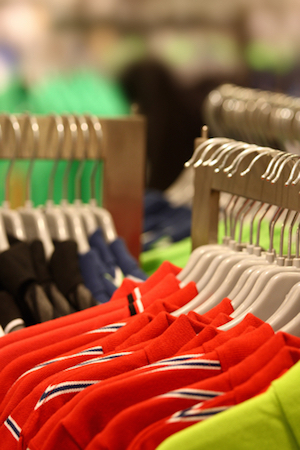 The Chinese textile and clothing industry, its challenges and opportunities was a topic for discussion during one of a series of presentations organised and moderated by Evalliance and its president Jean François Limantour, as part of the Apparel Sourcing trade show, which took place in Paris last month.
The presentation entitled The Chinese clothing and textile industry: situation, strategies, outlook provided an overview of the domestic industry and its potential for future growth, and was aimed at production managers attending the leading trade fair for sourcing finished products in clothing and fashion accessories.
Chinese clothing and textiles sector
With 28 million employees, the Chinese clothing and textiles sector is the world's leading producer and exporter. In 2015, its exports topped USD 284 billion, USD 44 billion of which went to the European Union. The sharp increase in wage costs, in addition to a relative lack of skilled labour, have resulted in significant relocation of Chinese clothing production to neighbouring countries such as Cambodia, Vietnam and Myanmar.
China is also investing in textiles in ASEAN countries. As a result, the drop in Chinese exports seems greater than it actually is. Inversely, consolidated Chinese exports, from China and relocated Chinese factories, continue to grow.
Chinese strategy
The Chinese strategy is multipronged: relocation to low-cost countries, establishing production units in countries that have preferential trade agreements with Europe (Cambodia, Myanmar, Bangladesh, etc), orientation towards the Chinese domestic market, upgrading Chinese ranges of products, investment in distribution and acquisition of foreign brands and businesses.
In order to retain and capture new markets, China is striving hard to boost competitiveness (professional training, R&D, integrating new technologies, brands, etc.) and marketing. The very strong attendance by Chinese exhibitors at Texworld/Apparel Sourcing is proof of China's very vigorous growth.
Apparel Sourcing
Having grown to one hundred exhibitors, this edition of Apparel Sourcing Paris demonstrated a unique European offer for clothing production and accessories and has been able to attract the interest of customers from as far away as America, organisers report. Praised by visitors for creating great networking opportunities stimulating decision making and business negotiations, the fair offered a diversity of services, products and skills.
"Visitors noticed the increased presence of certain countries like Hong Kong, China and Vietnam, which drew a lot of attention and were very busy, but also the return of Morocco and Tunisia, which offer short lead times that are also used by a good number of visitors," commented Michael Scherpe, President of Messe Frankfurt France.
"Product ranges sourced from nearby countries, something that is certain to increase in the future since I have signed a strategic agreement with Karim Tazi, president of AMITH (the Moroccan Association for the Textile and Clothing Industries) to promote the Moroccan textile industry on an international scale. It goes without saying that we will expand our search for new sources of procurement, where each new supplier brings into play their stock of techniques, expertise and original skills as that conforms to buyers' economic priorities."
This article is also appears in...