Fibres/​Yarns
Cifra and Fulgar collaborate on antiviral athleisure range
Base layer, leggings, tops, knitwear, gloves and under-helmet caps mean that WARP-MASK garments are an entirely new arrival on the international scene.
11th February 2021
Knitting Industry
| Milan
The collaboration between Cifra and Fulgar, Lombardy-based companies committed to constant innovation in the clothing sector, now offers a new generation of antiviral athleisure featuring all the benefits of Q-SKIN powered by AMNI VIRUS-BAC OFF yarn distributed by Fulgar.
Drawing on technological expertise developed in the sportswear world and aware of the growing demand for functional apparel that provides protection from external agents, Cifra has created WARP-MASK, an exclusive generation of anti-viral garments and accessories made using Q-SKIN powered by AMNI VIRUS-BAC OFF. The innovative polyamide yarn, developed in the Solvay Group's research laboratories, is distributed and produced in Europe by Fulgar, which for several seasons has worked with Cifra to create cutting edge clothing solutions.
Q-SKIN powered by AMNI VIRUS-BAC OFF is effective against bacterial growth and virus transmission, thanks to the antiviral and antibacterial agent permanently incorporated into its polymer matrix, Fulgar explains. Electrical affinity with the proteins in the external structure of the virus means that this agent prevents fabrics becoming a host surface for virus and bacteria, thus reducing the risk of contamination, it adds. The yarn's antiviral properties have been tested by an independent laboratory in line with the international textile protocols set out in the ISO 18184 standard for the determination of antiviral activity of textile products, Fulgar says.
In fact, the antiviral and antibacterial properties of Q-SKIN polyamide powered by AMNI VIRUS-BAC OFF are permanent, so garments including this yarn provide long-lasting benefits that remain unaltered over time, unlike clothing given dye treatments whose effect is limited by the number of washes the items have undergone, says the Castel Goffredo based fibre producer.
Base layer, leggings, tops, knitwear, gloves and under-helmet caps mean that WARP-MASK garments are an entirely new arrival on the international scene in terms of style, product and manufacturing process, the company adds. All this is carried out with an emphasis on sustainability – every garment is designed and made in Italy with Step and Oekotex certification.
"We are very pleased to work with Cifra, a company that, like us, has tradition and innovation in its DNA. We've been collaborating successfully for over ten years in its safewear offer with our Q-SKIN powered by AMNI VIRUS-BAC OFF yarn, produced and exclusively distributed by us in Europe," says Daniela Antunes, Marketing Manager for Fulgar.
Cifra, an important Italian company whose operations include a special emphasis on research and development, is the world leader in the patented WKS technology. Founded in the late 1970s it now produces around 10,000 garments every day for the main international brands. The technology it has at its disposal enables Cifra to offer its clients unique, extremely-high-performance garments.
Fulgar is an international leader in the synthetic fibre sector, producing and distributing nylon 6,6 and covered elastomers in the textile and technical fabric sectors. Launched in the late 1970s at Castel Goffredo (Mantova), in Italy's hosiery region, Fulgar has carved out a position as sector leader on the international scene, confirming its international approach with new production centres and installations. Over the past ten years the company's investment in R&D has seen constant growth. A commitment to environmental issues has also contributed to its success, expressed through projects and initiatives involving the entire production chain and sustainable products like Q-Nova regenerated yarn or bio-based Evo yarn.
Fulgar is present in all sectors of the textile industry, from hosiery to circular knits, intimate wear, beachwear and sportswear, offering excellent products that stand out for their quality and uniqueness, while always respecting Made in Italy textile tradition. The company's versatility is the result of design, development and manufacturing processes, which also provide a response to client demand in the context of use and comfort. Fulgar is the exclusive distributor in Europe and Turkey of the Lycra Fibre, Lycra T400 and Elaspan Fibre brands. In 2012 Fulgar also forged a partnership with the Solvay group, becoming distributor and producer of Emana fibre, Amni Soul Eco and Q-Skin powered by AMNI VIRUS-BAC OFF mainly for Europe, North Africa and the Middle East.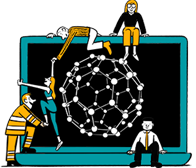 Business intelligence for the fibre, textiles and apparel industries: technologies, innovations, markets, investments, trade policy, sourcing, strategy...
Find out more