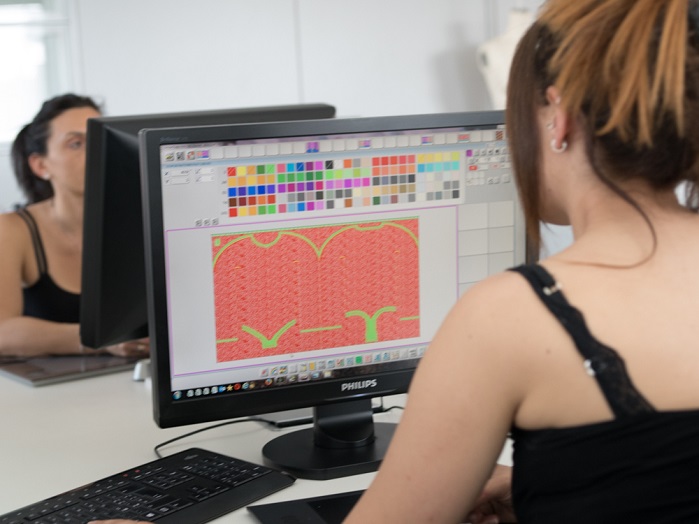 Cifra is investing in research and design. © Cifra
Cifra, an Italian leader in the production of knitwear using its Warp Knit Seamless (WKS) technology, is investing in research and design thanks to the expansion of its design department and the addition of new eco-sustainable yarn offerings.
"Our work is customised at every stage, so that we may offer a completely exclusive product, created with the most current, increasingly cutting-edge technology on the market," explained Cesare Citterio, CEO of Cifra. "Our designing first starts within the design office, today equipped with ten CAD workstations (which adds up to a total of 80 hours of original drawings being made per day), and three specialised pattern makers; a tried and true laboratory of ideas and experimentation which represents the heart of the company."
"The new patents, whether for ornamental or functional purposes, are aimed at protecting a recognised uniqueness and our know-how, and they allow us to offer a guarantee at every stage of our creative and production process, from fibre selection to graphics, with the focus kept as always on an eco-responsible approach."
Thanks to its customer-oriented approach and commitment to sustainability, Cifra is a leading partner for some of the world's top brands in both sports and fashion segments. It is renowned for its excellence as an Italian enterprise that is expanding its offerings with the addition of new eco-sustainable yarns.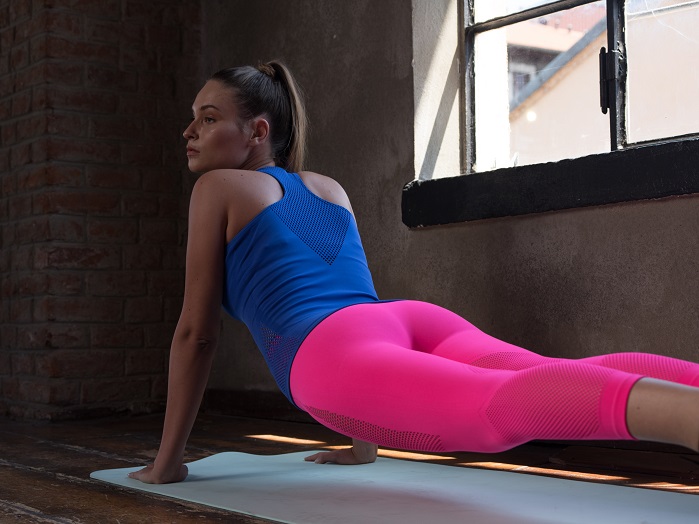 Cifra is a leading partner for some of the world's top brands in both sports and fashion segments. © Cifra
Econyl by Aquafil is a nylon 6 fibre made 100% with completely regenerated waste materials, which would otherwise end up in landfills or in the sea. The nylon thread is coming from recovered plastic materials: fishing nets, and more generally, scraps of fabrics used by the textiles industry, which are salvaged and regenerated through a complex process of decomposition.
Q-Nova by Fulgar is a pre-consumer nylon 6.6 recycled and eco-sustainable fibre derived exclusively from regenerated raw materials and produced by Fulgar from the company's main production cycle.
The new project with Starlight by Radici yarn, derived from the post-consumption of PET bottles, offers a valid post-consumer alternative. There are also new additions in the area of Merino wool – the polyamide component will be replaced with Amni Soul Eco by Fulgar that allows for garments that can rapidly decompose once disposed of and placed in landfills.
"In favour of a circular model of sustainability, all these yarns will be combined with Eco Smart by Roica elastomer, which lends a very high level of biodegradability to the fabrics," the company concludes.
Further reading
This article is also appears in...