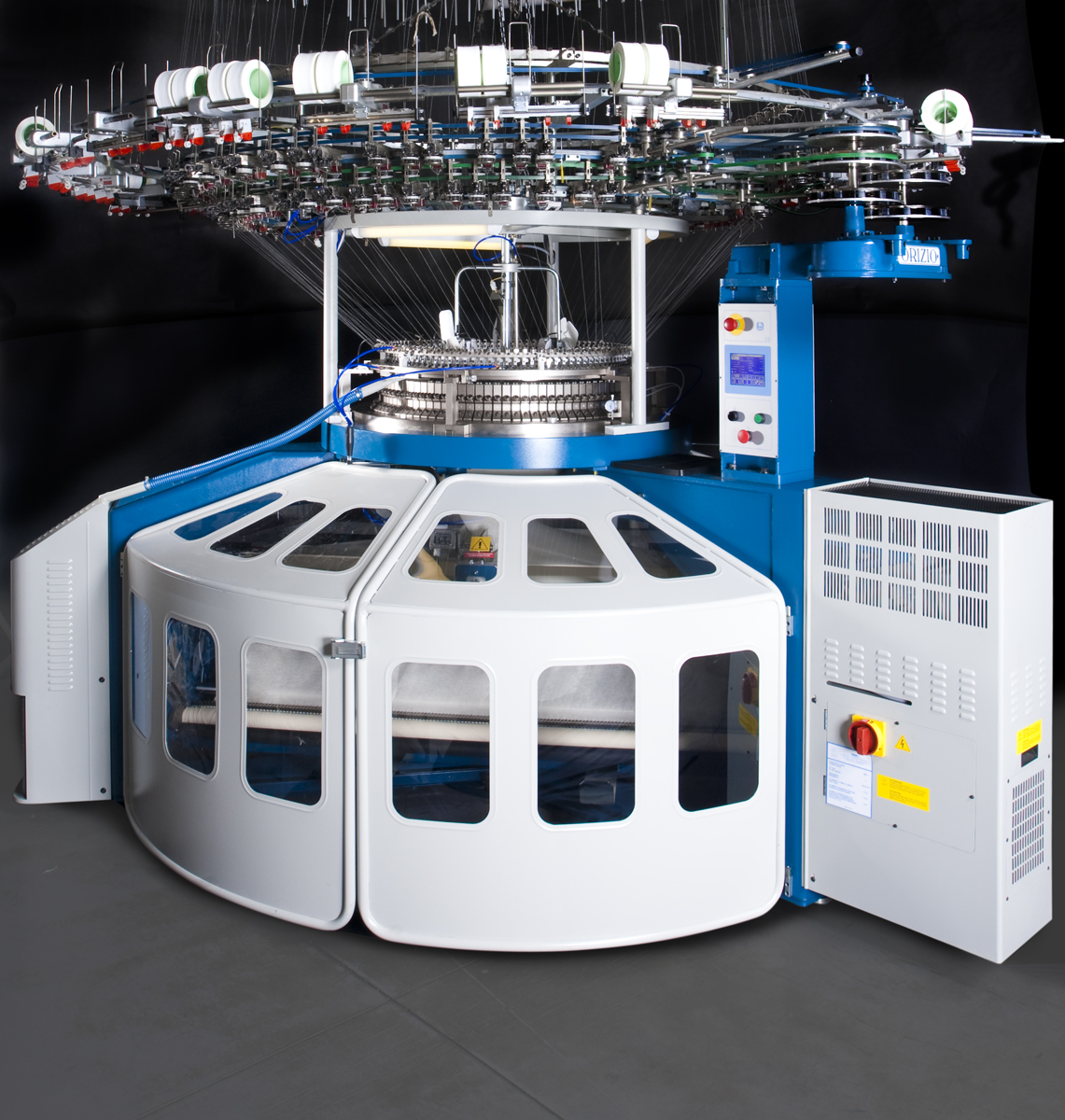 Italian circular knitting machine builder Orizio says its new motto, 'Knitting the future', emphasizes its concept of using innovation and technology in order to satisfy its customers and during ITMA it will have its latest machine models on display.
The Brescia based company says a wide range of circular knitting machines will be shown on the Orizio stand including the new single jersey JHFP for sinkerless fabrics, a super versatile electronic jacquard, jersey stripers, a fine gauge interlock and the super productive single jersey high speed JH/V.
JHFP/LC single jersey
Introduced this year, the JHFP/LC model is a one track single jersey machine aimed at the production of jersey, jersey-elastane and piqué optimized sinkerless fabrics. Equipped with Orizio's LC electronic takedown with electronic cutter, pneumatic roll expulsion and a brand new control system with touch screen, Orizio claims the JHFP is a feather in its cap.
"High speed and super production are the key words used to describe two jersey machines. One machine produces a perfect two colours striping fabric and the other produces a top quality jersey fabric," says Orizio's Francesca Benedetti.
High speed, Stripers and fine Interlock
The 96 feeds JB2E is designed for jersey and jersey based two colours striped fabrics up to 4 cam tracks with up to 512 Mb standard memory capacity. The JH/V in 32 inch diameter, 28 gauge and 102 feeds can knit plain jersey and jersey with elastane yarn on one cam track and speeds up to 45 rpm.
Also on the stand at ITMA, in Orizio's finer gauge range, will be the MJMBF2 electronic jacquard machine with stripers 32 gauge. For an extra quality interlock fabric the CI/C machine is now redesigned and available in super fine 40 gauge.
"This is only a brief resumé of what customers can see and touch on the Orizio stand during the exhibition," Francesca Benedetti says.
This article is also appears in...