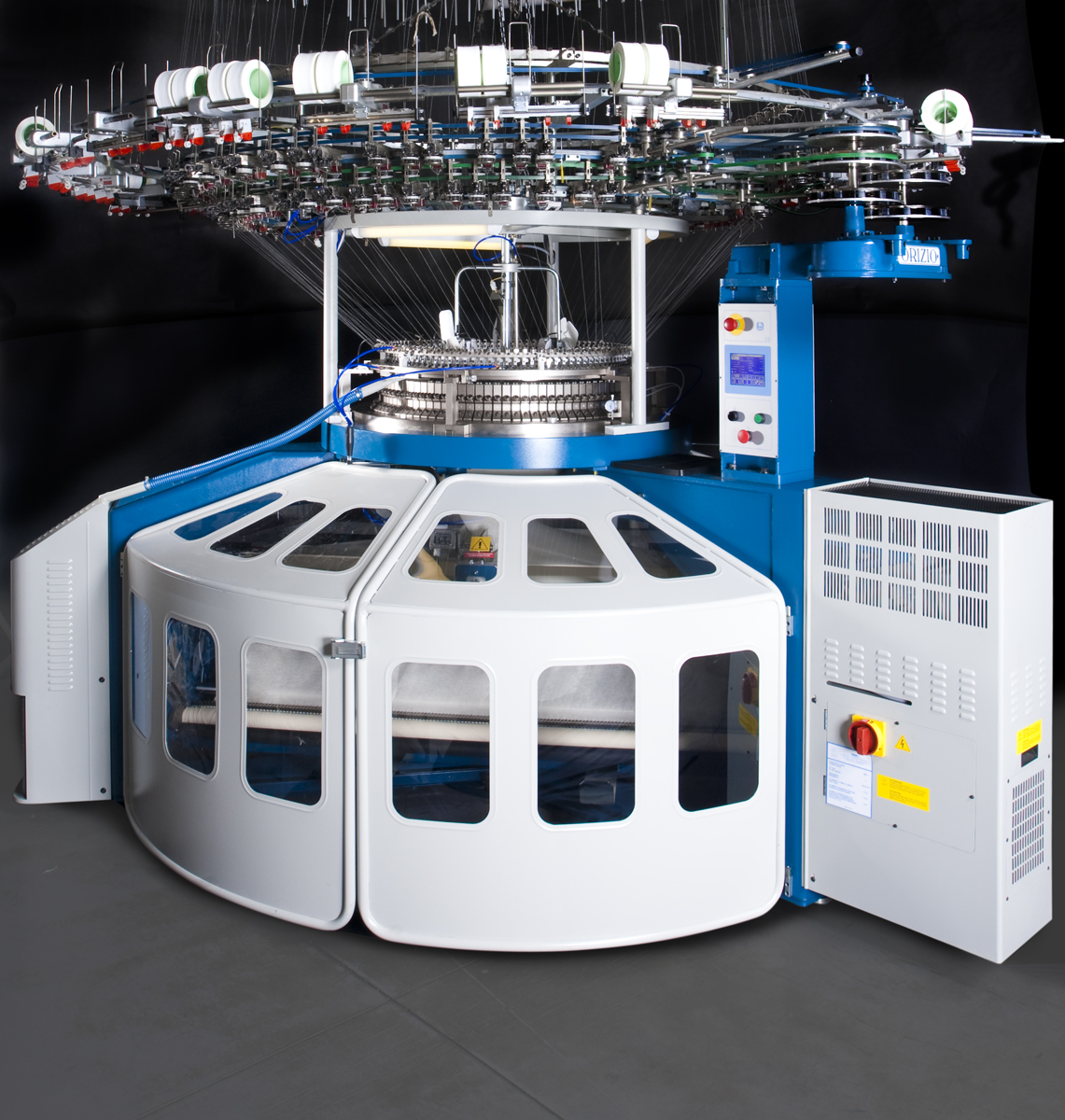 "How do you get superior quality jersey sinker less fabrics, with or without elastane, from a circular knitting machine without extra costs and without extra problems for the knitters?"
The answer to this question, according to Italian circular knitting machine builder Orizio Srl, is to invest in the newest addition to the Orizio family of machines, model JHFP.
According to Orizio's marketing manager Francesca Benedetti, the Orizio JHFP has now been accepted in various markets with more than 20 machines sold and currently in production. The JHFP is still equipped with sinkers but they do not come into contact with the fabric, which Orizio says "eliminates the typical rib effect". The sinkers only operate to restart the machine after a fabric press off.
"The machine can be 100% operated as a normal single jersey machine thus permitting trouble free production," says Ms. Benedetti. "The machines operating in various markets have been tested for more than 1 year and have proven to operate with all the commonly used yarns including cotton open ends and viscose open ends," she adds.
The JHFP is available from 26 inch diameter on standard or open-width frame and from gauges 16 to 40.
Extended range of single jersey machines
The Brescia based company has only recently extended and revamped its range of single jersey machines with three new models in response to customer demand and in preparation for this year's ITMA exhibition which will be held in Barcelona in September.
"The technical change and fast production potential of Orizio machines are capturing customers' interest worldwide. Today's market demand seems to be more than ever high production and quality level fabric," says owner and Managing Director Mr. Alberto Orizio. "This is why we have enlarged our production machine range," Mr Orizio added.
New JH/V single jersey models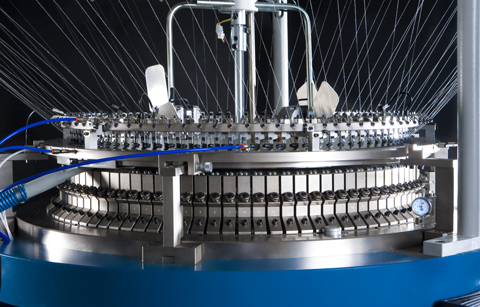 The new Orizio single jersey JH/V model is available as either a single or two cam track machine for the high volume production of plain single jersey and single jersey with Lycra with special sinker and needle cam profiles and special needles. Orizio says that the machine has been designed to minimize the friction of all moving parts in order to reach production speeds of up to 50 rpm on a 30 inch diameter machine. The company says that particular care has been paid to the design of machine parts to achieve this target and machines have already been on test in the market for two years.
Speaking about another new Orizio development in striping technology, Alberto Orizio said:
"A particular attention of our R&D department went into the striping technology with the new born JB41E that with 1.6 feeders per diametrical inches can knit single jersey basic stitch fabrics with 4 colour stripers. At 34 inches the JB41E can run up to 20 rpm with 54 feeders thus producing the best quality striped fabric in commerce."
"With 2.4 feeds per diametrical inches the new JB3E can manufacture single jersey 3 colour striping fabric. This high speed striper machine can run up to 22 rpm with 72 real operating feeds on 30 inch diameter, thus granting great stitch adjustment range and consequently results in high volume production," Mr Orizio added.
Orizio says that it's proven quick change cylinder system for rapid gauge conversion and easy to remove and change striper modules gives the new models more versatility and flexibility reducing both production time and workforce.
"With high quality, our efforts will be essential in securing new prospective and long-term success," Mr Orizio added.
This article is also appears in...