3rd March 2017, Port Louis
CIEL Textile reports profit decline in H1 2016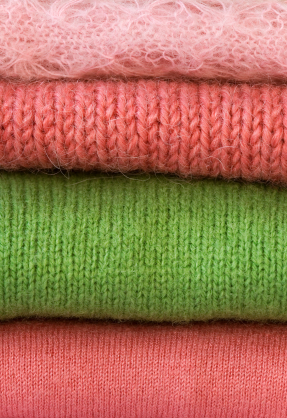 Mauritian clothing maker CIEL Textile has reported that its pre-tax profit dropped by 16% in the first-half of 2016, as a result of restructuring costs from its knitwear activities. The company's pre-tax profit constituted 370.51 million rupees (US$ 10 million) in the six months that ended on 31 December 2016, compared to 441 million rupees in the same period of 2015.
The company's revenue fell by 2%, from 5.53 billion rupees a year ago to 5.44 billion for the second half of the year.
Knits and knitwear
"In the textile cluster, while the woven cluster remains the primary profit generator in the region and in India, knits and knitwear have weighed on the semester's results, due to continuously evolving market conditions, the launch of the knits operations in India, and the restructuring costs of the Knitwear operations in the region," the company explains.
"On the operational side, much focus is still being placed on achieving steady progress towards operational excellence in CIEL Textile's new factories in India (Knits Cluster) and Madagascar (Knitwear Cluster)."
According to the company, the current international retail environment remains challenging especially in UK, notably as a result of the recent Brexit referendum. The order books for the second semester, however, is expected to show a marginal improvement compared to last year, the manufacturer reports. But results for the second semester will depend on operational effectiveness.
CIEL Textile
CIEL Textile supplies woven, knitwear and fine knits to Britain's Marks & Spencer and Next and Spain's Zara, the owner of the Inditex brand. The CIEL Limited subsidiary unites three clusters, which include Tropic Knits, a vertically integrated manufacturer of quality jersey-wear garments, Floreal Knitwear, a premium knitwear manufacturer, vertically integrated with Ferney Spinning Mills, a wool spinning factory, and Aquarelle, which produces and exports some 14 million shirts and 8 million meters of woven fabric per year.
CIEL Limited is a leading diversified investment company in Mauritius, operating five business clusters spread across Mauritius, Africa and Asia, which include Agro Industry & Property, Financial Services, Healthcare, Hotel & Resorts, and Textile.
This article is also appears in...