5th December 2019, Lenzing
First wood-based fiber producer with approved science-based targets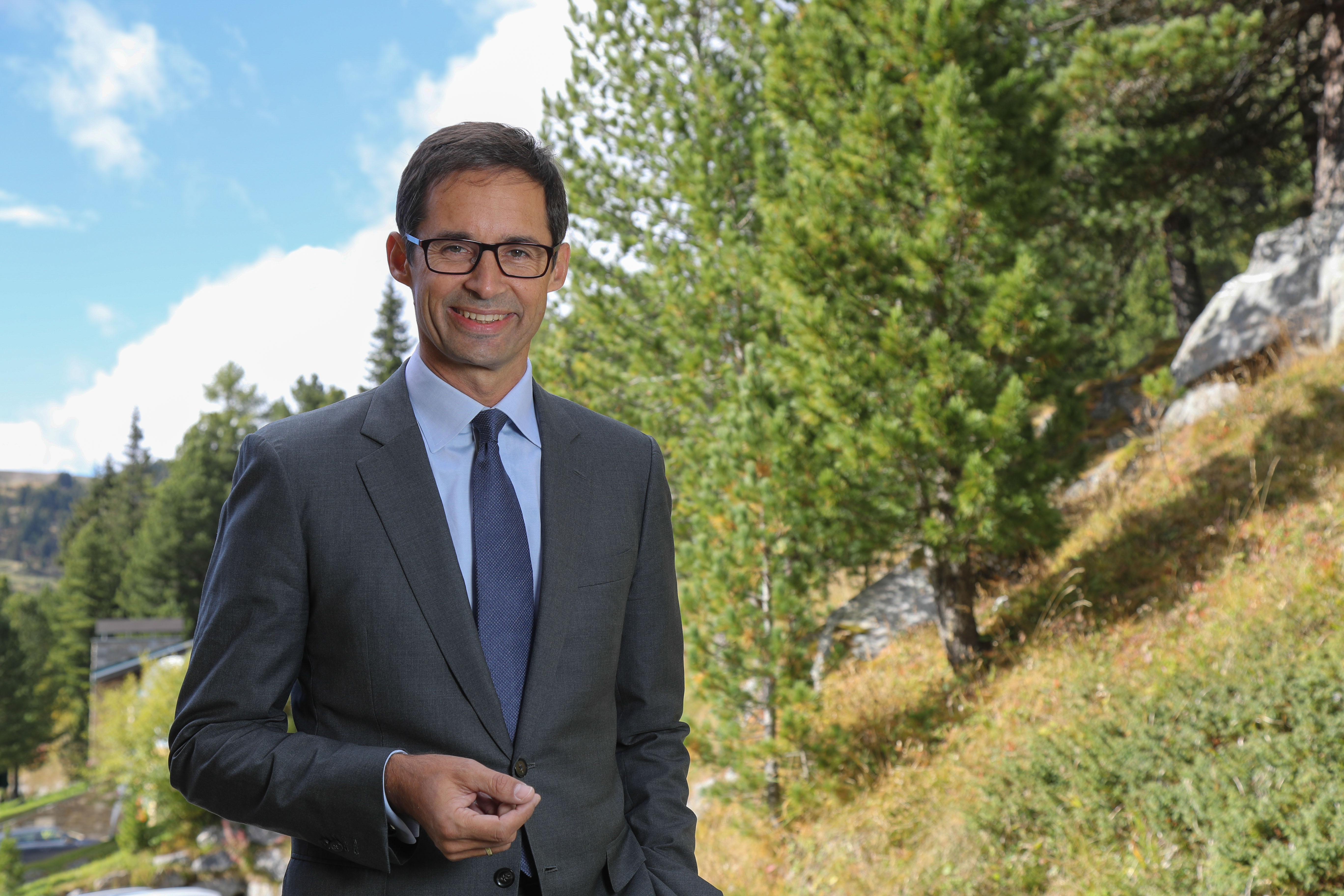 Stefan Doboczky, Chief Executive Officer of the Lenzing Group. © Lenzing.
The Lenzing Group, a member of the CEO Climate Leaders Group of the World Economic Forum and a signatory to the United Nations Fashion Industry Charter for Climate Action, has announced that it will drastically reduce its CO2 footprint. A first milestone is set for 2030, when Lenzing plans to cut down on CO2 emissions per ton of product by 50% compared to a 2017 baseline. For 2050 Lenzing has announced a vision towards net-zero CO2 emissions.
Scientific validation of Lenzing's targets
Now a further milestone has been reached: The Science Based Targets initiative, a recognized organization in the field of climate-relevant target setting, has scientifically validated Lenzing's climate target. Targets adopted by companies to reduce greenhouse gas (GHG) emissions are considered "science-based" if they are in line with the level of decarbonization required to keep global temperature increase below 2 degrees Celsius compared to pre-industrial temperatures. Lenzing is the first wood-based fiber producer, which has set a science-based target.
"As an industry leader this is our responsibility towards future generations. It is part of our strategy to drive systemic change and to lead the industry with credibility," says Stefan Doboczky, Chief Executive Officer of the Lenzing Group.
"Using renewable raw material wood from sustainable forests and plantations that sequester carbon is a good thing. But we have to go further than that. At Lenzing, we look beyond fiber and wood and strive to develop and implement better and greener ways of production throughout the whole supply chain and also advocate this bold approach to our industry."
Currently, 713 leading companies worldwide and 9 companies in Austria have committed to science-based targets. Only 305 of them have approved science-based targets.
EcoVadis awards Lenzing with CSR-Gold status
Another key in 2019 has been Lenzing's award of the Gold CSR (Corporate Social Responsibility) status by EcoVadis, a leading international provider of business sustainability ratings. The EcoVadis Supplier Sustainability Rating ranks Lenzing among the top 1% of companies in its industry based on assessed CSR indicators in the areas environment, labour practices, ethics, and sustainable procurement.
EcoVadis is a provider of business sustainability ratings, intelligence and collaborative performance improvement tools for global supply chains. Since 2007, EcoVadis has been compiling sustainability scorecards for nearly 55,000 companies in 198 industries and 155 countries.
This article is also appears in...