17th August 2016, Shanghai
Fully booked SPINEXPO Shanghai presents AW 2017/2018 collections
SPINEXPO Shanghai opens its doors on 30th August 2016 at the Shanghai World Expo & Exhibition Center with more than 210 exhibitors and a fully booked exhibition.
The goal of SPINEXPO Shanghai is to capitalise on the quality and creativity of its partner exhibitors. In order to best serve its visitors, the SPINEXPO team has worked hard to ensure the greatest diversity of exhibitors to offer wide exposure to the latest development. On a larger scale, SPINEXPO believes that to maintain its leading edge and point of difference, it will continue to broaden its international offering in 2017.
SPINEXPO seeks to maintain its focus on professionalism and expertise and feels that a key step in this maintenance process is to increase its exhibitor and visitor diversity, but maintaining these as quality industry professionals.
The recent success of the SPINEXPO Paris show, a much smaller but more sophisticated offering, has highlighted to the SPINEXPO team that they must not become complacent about the shows' quality and that size is only a statistical measure of scale and not necessarily quality. SPINEXPO is committed to its vision of being the best yarn industry resource.
Currently in the USA, textile groups are facing significant restructuring, with the emergence of groups capitalising on customers with different needs than those of past decades, with the emergence of e-commerce, mobile phone alerts and the insecurity of the next presidential elections.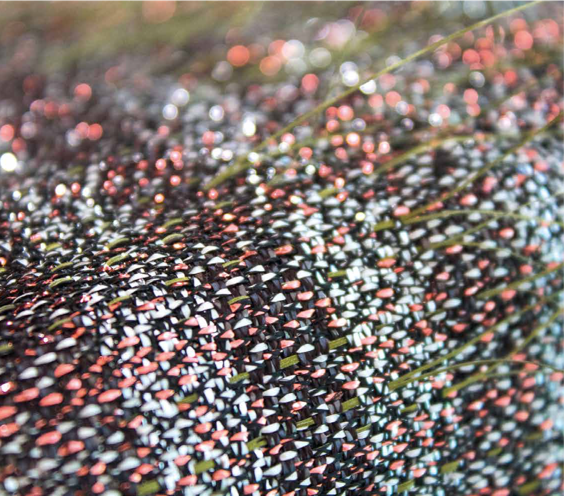 In Europe, brands tend to brainstorm a lot more to focus on the real needs and desires of their customers, with a revival of 'elegance' as an objective. Obvious trends such as athleisure, that seemed to be destined for the next 'bible of fashion', are already fading away.
In this unsecure time, how do exhibiting companies react? For some leading firms, products on display at the show are becoming more and more interesting with a real wait-and-see attitude in the global market. Those who 'won' in Paris also did well in New York and will obviously succeed in Shanghai. They have not only sophisticated the creative side of their collections, but have worked a lot on reliability of what they sell and their real specialty skills.
The spinners are still the 'stars' in the fashion process, but they will need to be both technical and fashion oriented to continue this trend, organisers explain. The importance of circular knitwear, that encompasses socks, shoes and hosiery as well as fluid fashion, is becoming more and more important, but in a fashion oriented way and this is also the trend in outerwear with coats and heavy knits becoming more and more modern, in aspect as well as in shapes, SPINEXPO says.
"Our main trend area features this evolution by mixing SPINACTIVE, our circular knit proposals designed and produced by Eva deLaat in cooperation with Santoni Shanghai. "ALL IN ONE" a concept showcasing how a single strand of yarn can be transformed into garments suitable for all types of lifestyle. A series of three capsules of 5 garments, featuring various techniques, starting with "intimates", and going to loungewear and to outerwear, says SPINEXPO owner and founder Karine Van Tassel.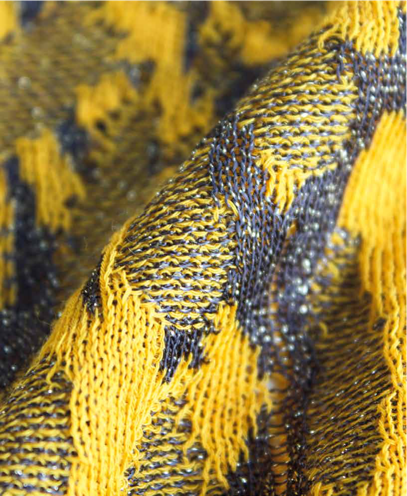 SPINEXCLUSIVE is proposing capsules of 2 to 3 garments from 6 designers coming from Europe and Asia, inspired by the concept of Bio-mimicry, which has been the driver of SPINEXPO's research for this SS 2017-18 session.
This concept is explained in more detail at the SPINEXPLORE area, where new products emanating from different directions in R&D are on display as well as the work of M.oh.K, a team of two British designers teaching at Winchester Art School and showcasing their in-depth vision of this theme.
For the first time ever, SPINEXPO is also proposing swatches from our group of Italian spinners, in an area named "Explore Italy – Feel the Yarn Character". Each spinner's yarns are represented with swatches they sent or with swatches made from their yarns by one of our designers, Rory Longdon, working with a knitwear manufacturer based in Italy.
Xinao Group will also be present with a display dedicated to the competition they offered for the second time and will present the garments of their finalists, with the nomination of the winner happening during the show.
Woolmark will be conducting a seminar on the second day of the exhibition titled, The Wool Lab AW 2017-18, this will be hosted on Wednesday 31st August from 2.00 to 3.00 p.m. and will cover seven themes: Gentleman' ride, Radical Culture, Athleisure, Safe, Breakaway, Urban farmers, Laboratory.
Further information
This article is also appears in...