A London based brand Heist Studios is on its mission to transform the underwear industry with its innovative tights collection, designed to provide women with an ultimate solution for comfort and style. The company offers four different designs available in sizes UK 4-24, created using a variety of knitting machines.
The brand currently despatches a pair of Heist tights every fifteen seconds and has other underwear product lines launching later this year.
Made using 5K spiral yarn, 10 times the typical number of nylon spirals per inch of elastane, Heist tights are crafted with a modern consumer in mind. The brand, which launched in 2015, worked with 67 women in a year-long quest to redefine ordinary tights by creating a product that would marry innovative design, soft feel and functionality.
"There were three main things that came out of these conversations," explained Ellie Howard, Head of Community at Heist. "The first one was that these women wanted to stop their tights digging in at the waist."
Adaptive waistband
"So, we came up with a waistband inspired by a pair of yoga leggings, which is a separate component to the legs of our tights. We knit that using a dedicated circular knitting machine in a wavy line, then we fold the waistband over, so it is doubled, which is incredibly adaptable and flexible, fitting neatly onto the waist," she said. For the first tights design, the company completed 15 rounds of sampling to test yarn quality, waistband depth, waistband stretch, seam quality, length and fit, and wash.
For the Heist+ range of tights, the brand travelled to Asia, to find a larger machine, wide enough to produce sizes 16-24. The range was successfully launched in November last year.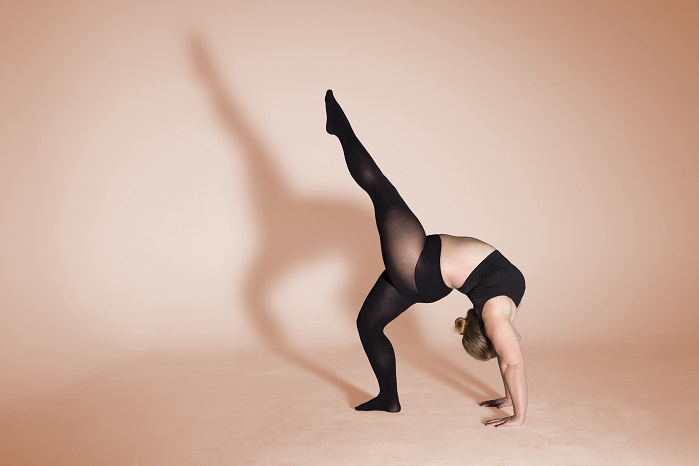 For many women, shopping larger sizes, finding the right tights can be difficult. The existing offering is often made by inserting an extra panel into a smaller pair of tights, which may make them uncomfortable around the waist, short on the leg, and prone to slipping down. The purchasing experience may be disappointing too, with a premium product hardly available in larger sizes. "It was incredibly important to us that we could bring our tights out in sizes 16-24. So, we worked with a company in Asia to bring that to the market," added Ms Howard.
Smoother legs
"The second thing was that these women really wanted to stop their tights itching the back of their thighs," said Ms Howard. "So, we changed the yarn – we used 5,000 nylon spirals per inch of elastane, as opposed to 500. And then we slowed down our knitting machines to 400 rotations per minute. This way, we achieved a more even coverage and reduced the chances of missing a stitch."
The company chose a specially texturized nylon wrapped around an inner core of stretchy elastane. A spool of this yarn takes three and a half weeks to make, adding more time to the production process, which, according to the company, is worth the final product made to meet women's needs.
No seams
"And finally, women we spoke to wanted their tights to stop slipping down all day," Ms Howard continued. The brand addressed this problem by getting rid of the seams. Instead of knitting, cutting and stitching together two legs, the company uses a 3D knitting technique, to produce a single, long tube. "We knit the tights as a toe-to-toe tube, and then we snip it in the middle and attach the waistband, so all we have is a seam just at the beginning and end of the tube, so that's two toes."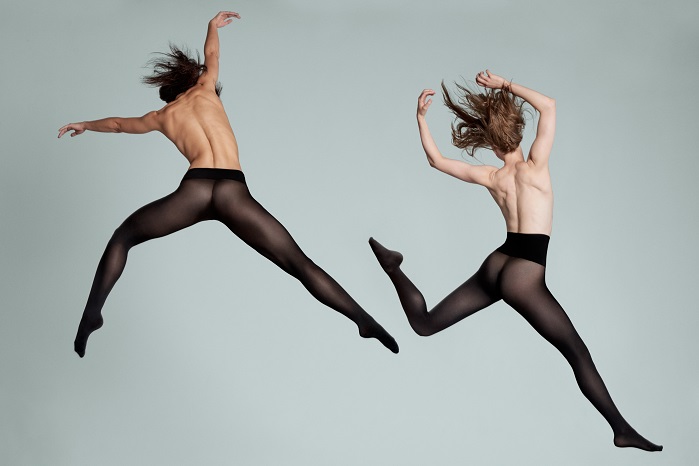 The toe seam is then tucked under the foot. The brand uses different types of stitching to hand-sew the waistband onto the legs of the tights, choosing between overlock and flatlock depending on size, to make sure it is appropriately stretchy.
Lady Garden campaign
Last month, to mark a St Valentine's Day, the brand partnered with the Lady Garden campaign to support the Gynaecological Cancer Fund, which encourages women to change how they think about caring for the most intimate area of their bodies. Starting on 14 February 2018, the company donated 15% from each worldwide sale of its tights for a 48-hour period to the campaign.
Chloe Delevingne, Tamara Beckwith, Meg Mathews and Esther Coren voiced their support on social media, along with Lucy Williams and Kelly Eastwood under the #loveyourlegsandladygarden. Heist's donation will directly fund medical research into cancer care at The Royal Marsden, led by the award-winning oncologist Dr Susana Banerjee. "That was enormously exciting. We had people all over the world getting involved, from across Europe and to as far as New Zealand, and then in the US as well. It was fantastic to be able to work with the Gynaecological Cancer Fund and was something that we think was really impactful," said Ms Howard.
Dynamic design
"There has been no innovation to speak of in underwear since the middle of the last century, and despite enormous technological and societal changes over the last 50-100 years, underwear is still made in a way that expects women to be the same as they were in the middle of the last century –static," said Ms Howard.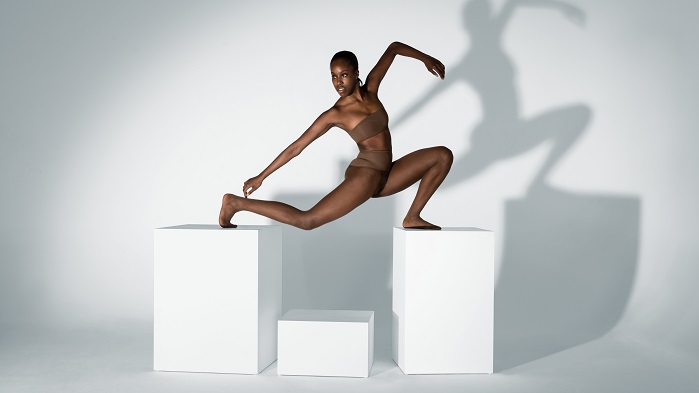 The brand employs a dynamic design approach, evident in the beautiful commercial images, celebrating the freedom of movement. This approach starts from a belief that underwear should remove constraints, not add them. The brand uses the latest technology to create 3D scans of the women's bodies, and translate them into digital avatars, accounting for all different shapes and sizes and measuring the products against different movements to produce underwear that really fits.
Responsive ideology
The brand also creates a sense of inclusivity, appealing to a wider demographic group not defined by their gender identity or their body shape. "We saw a huge opportunity in the market to disrupt the industry and to really build products for women who move, creating underwear that works with their day-to-day life," said Ms Howard.
"If we start from a position of understanding what women want and what matters to them, and not putting people into categories that have being defined by the underwear industry, we can see that underwear isn't just about what you look like, but it's also about how you live. You then start to be aware of some of the stereotypes and you become naturally more inclusive, because you're designing products in response to what people want, rather than who you think they are."
Further reading