German circular knitting machine builder Terrot will be exhibiting at the forthcoming Texpo Eurasia 2014 in Istanbul together with its local partner Erko Sinai Ürünler Mümessillik Tic. A.Ş., where it will showcase a single jersey electronic jacquard machine model SCC548 34" in gauge E8 as well as a double jersey electronic jacquard machine model UCC572 30" in gauge E28.
The 31st International Textile, Weaving, Spinning, Finishing, Knitting, Hosiery Machines, Related Industries And Chemicals Fair, which takes place from 26-29 March, will host 1223 exhibitors this year and welcomed 39,256 professional visitors from 71 countries in 2013.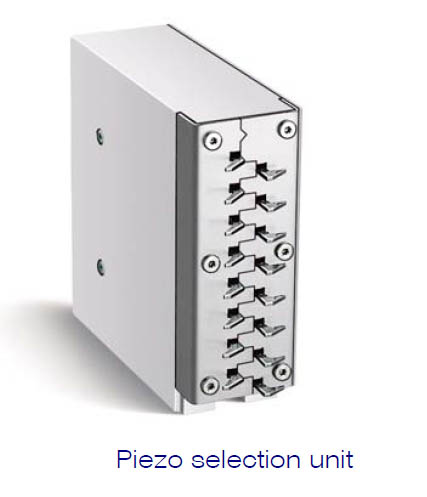 "After the great success of ITM Texpo Eurasia 2013 Exhibition, we are getting prepared for Texpo Eurasia 2014. Thanks to the influence of the incentives, the Turkish textile industrialists realise important technology investments. Thus Texpo Eurasia 2014 scheduled for 26 March- 29 March 2014 will be the most effective platform for machinery investment," Terrot said in a statement on Friday.
The Terrot Jacquard machine series aims to set new standards by replacing the selection system with Piezo needle selection. Compared to magnet technology Piezo-technology is said to provide more process reliability and machine performance in daily production due to eight separate selection fingers for miss-tuck-knit on each feeder.
According to Terrot, considering minimal mechanical transmission ratios the needle selection is totally freely controllable in its 3-way-technique. The ceramic Piezo selection elements form an electro-mechanical interface which reliably implement the knitting information even with extremely fine machine gauges at high speeds, Terrot says.
The SCC548 on show in Istanbul will be a single jersey electronic jacquard machine with combination of 3-way-technique and coarse gauge E8 which Terrot says opens new trends in fashion.
Model SCC548 features
Machine type: SCC548
Knitting technique: electronic jacquard, 3 way technology
Number of needle tracks: 1
Piezo needle selection
Feeds per inch diameter: 1.6
Machine Gauges: 6-12, 14-40
Machine Diameters (Inches): 26, 30, 34,
The machine on show in Istanbul will be an SCC548, 34", in gauge E8 with 54 feeders. It is capable of producing tuck structure, plain single-jersey, crepe structure, eyelet stitch pattern, mesh and piqué.
Model UCC572 features
Knitting Technique: Electronic Jacquard
Piezo needle selection
Deeds per inch diameter: 2.4
2 Tracks
Machine gauges: 14-40
Machine Diameters: 30, 34, 38, 42, 48
The UCC572 on show at Texpo Eurasia will be a 30 inch diameter, 28 gauge model using 36 feeds of 72 available feeds. Fabrics possibilities elastane plating, electronic jacquard, eyelet fabrics and needle set outs, double sided fabrics, tuck structure, crepe structure, mesh, piqué, blister, lay-in yarn fabric, plush and waffle/thermal and spacer fabrics. Applications include sports & leisure wear, swimwear, technical textiles and automotive fabrics.
Success story
Terrot is one of the leading manufacturers of electronically and mechanically controlled circular knitting machines worldwide. Since Terrot's start-up on the 1st June 2006 and its strategic reorientation, the company combines its traditional values like superior quality, innovative engineering solutions and consequent customer orientation with the demands of the global markets.
More than 200 employees develop and produce innovative products and support the manufacturing site in Chemnitz with customized services. With around 50 global cooperating representatives, own subsidiaries and service centres, Terrot supports its customers with a market-oriented portfolio and comprehensive know-how to create the best solutions for customers'commercial and technical challenges.
"Quality is our highest priority since the beginning of our company history - as quality characterises a brand like Terrot. This includes not only the quality but also the flexibility in development, design and production of electronically and mechanically controlled circular knitting machines. Our business success and therewith also the success of our customers is significantly affected by our performance," the German company says.
"Customer requirements are becoming increasingly specific. Therefore we always present high quality, extremely long lasting and user-friendly solutions to the market. This means for us: Development and construction of machines which are particularly specialized on customer needs, focused on market needs and adjustment to ever-shorter product development cycles. Terrot machines offer a maximum of efficiency and an outstanding cost-performance-ratio, guarantee maximum versatility and user-friendly solutions. It's an investment in future-proof goods which enable our customers to secure their own business success by an increasing productivity and the developing of new markets."
Terrot's participation at Texpo Eurasia 2014 will be subsidised with financial resources from the European Fund for Regional Development (EFRE) as well as the Free State of Saxony.