Circular Knitting
Mayer & Cie. celebrates International Sweatpants Day
Demand for the sweatpants soared by 43%, especially among the under-29s, between March and October 2020, compared with the same period in the previous year.
22nd January 2021
Knitting Industry
| Albstadt, Germany
"Sweatpants are a sign of defeat. You lost control of your life, so you bought some sweatpants," Karl Lagerfeld once reportedly said. The iconic fashion designer will not have had in mind either the coronavirus era, or the home office boom that has accompanied it, when he came up with his famous quote about sweatpants, tracksuit bottoms or whatever you call them.
Yesterday, 21 January, was International Sweatpants Day, and sweatpants can look back on a remarkable victory march, reports German circular knitting machine manufacturer Mayer & Cie. According to the GfK Consumer Panel on Fashion demand for the comfortable legwear soared by 43%, especially among the under-29s, between March and October 2020 compared with the same period in the previous year, the Albstadt based company says.
That is hardly surprising. If you don't leave home to work, you won't need to impress anybody with how good a fit your trousers are. And video conferencing may require suitable outerwear, but you can still look serious in sweatpants. When the camera is switched on you need only to stay seated, the company adds.
A three-thread fleece cotton classic
So, it's high time to take a closer look at the new favourite attire, Mayer & Cie. invites. In its classic form—thick, cosy and comfortable—it mostly consists of heavy single jersey pure cotton fabric: what is known in the trade as three-thread fleece. To knit it, circular knitting machine manufacturer Mayer & Cie. recommends its MBF 3.2, an established three-thread fleece circular knitting machine. Jürgen Müller, head of the pattern service at Mayer & Cie., says: "The classic consists of 100% cotton knitted with the three threads of heavy yarn to an E20 gauge".
For a slightly lighter weight alternative suitable for finer-gauge sweatpants and tops three threads are used, but a longer thread in-feed and larger loops result in larger stitches and a lighter-weight and thus more elastic fabric. "For this fabric, a cotton and polyester blend is very popular. The middle thread that the MBF 3.2 processes, the ground thread, is then often a polyester yarn," says fabric expert Müller. In the past that was a much less frequent option. Thanks to athleisure fashion trends there is now a growing demand for lighter-weight single jersey fabrics. "You can reduce it to a simple formula: the lighter the fabric weight, the larger the stitch and the less expensive the fabric."
More patterns for the fashion sector
For the fashion sector the pattern options that the MBF 3.2 offers with two conversion kits are also attractive. With a conversion kit for reverse plating, three-thread fleece can produce appealing patterns, while another conversion kit for a plain and purl combination generates a Gouffre and Piqué pattern on the outside of the fleece.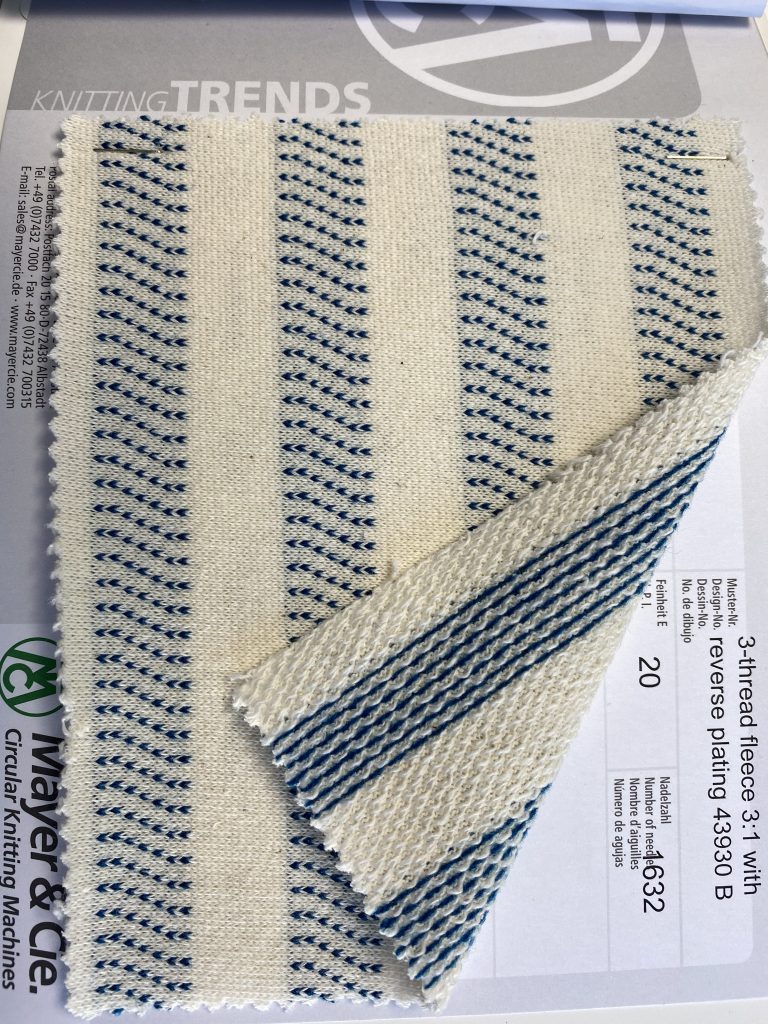 "The result is knitwear that is soft and fluffy inside and fashionable and chic outside," says Jürgen Müller, adding with a smile that, "if you wear home office clothing made of this kind of fabric you can leave the camera on when you stand up from your chair. Wearing classic sweatpants, I would find that slightly unpleasant."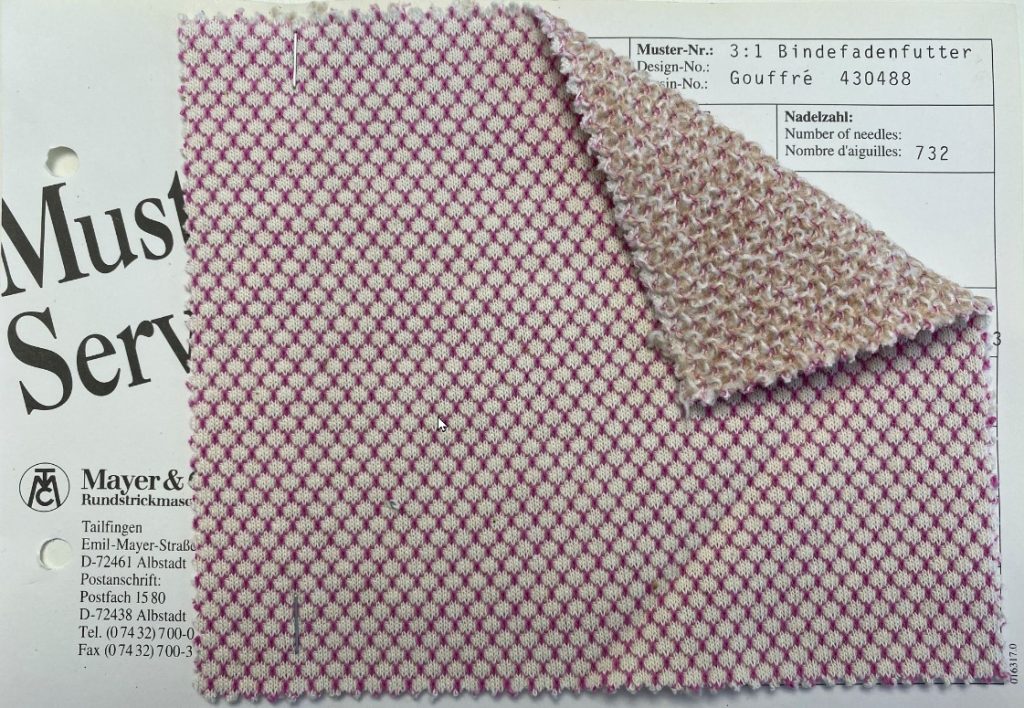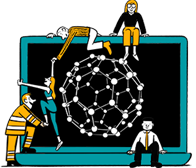 Business intelligence for the fibre, textiles and apparel industries: technologies, innovations, markets, investments, trade policy, sourcing, strategy...
Find out more