4th August 2017, Albstadt
Mayer & Cie. changes US representation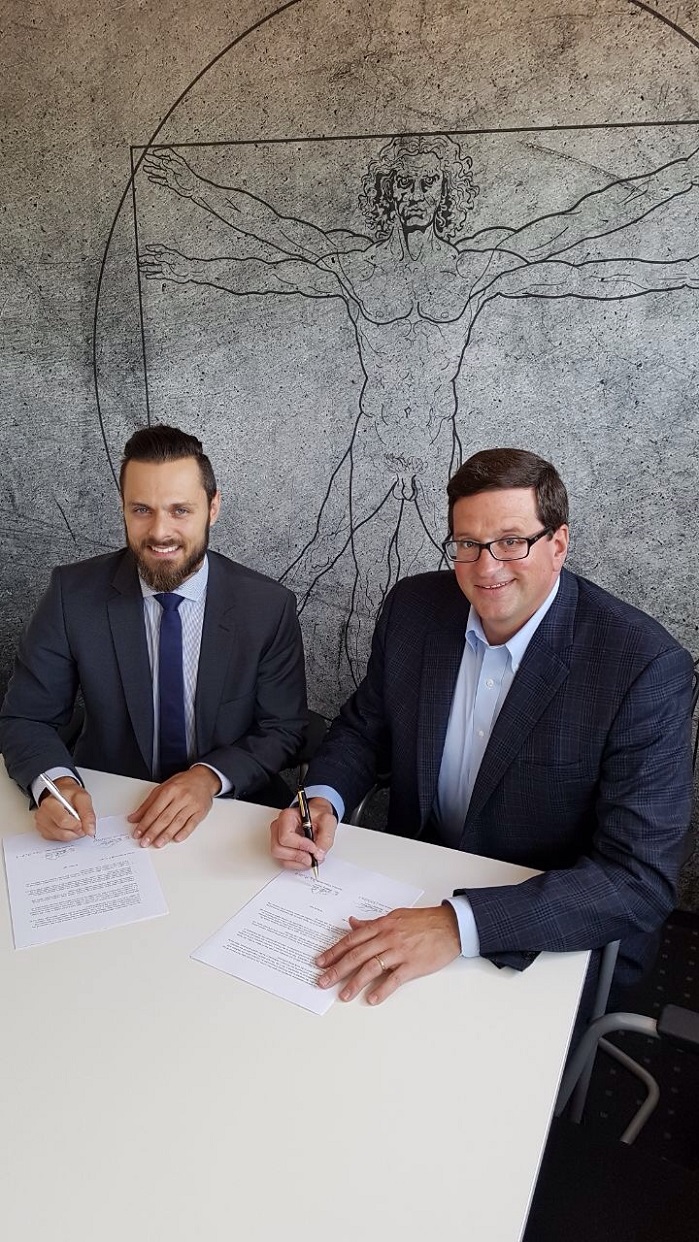 Fi-Tech Inc. will take over as Mayer & Cie.'s sales and service representative in the United States from 1 September 2017, replacing Mayer Industries.
Founded by Mayer & Cie. (MCT) in 1970, Mayer Industries has represented the German circular knitting machine manufacturer in the U.S. since 1975 but is now specialised in manufacturing braiding machines. Mayer & Cie. says it expects the handover of representation to Fi-Tech to boost its presence in the US and to provide easier access to new customers.
"We collaborated for a long time and successfully with Mayer Industries," said Wolfgang Müller, sales director at Mayer & Cie. "Today, Mayer Industries' main focus lies in another area. So now is the right time, especially with several employees in the circular knitting department leaving the company as retirees, to hand over our U.S. representation to a well-established, professional agency."
New representative
Starting next month, Fi-Tech, headquartered in Richmond, VA, will take over as Mayer & Cie.'s US sales, spare parts and service representative. Preliminary talks have been under way for over two years. Initial contacts took place at the 2015 ITMA in Milan. The contracts were signed in Albstadt in mid-July 2017.
The new Mayer & Cie. representation has engaged with two senior members of the Mayer Industries circular knitting team to ensure knowledge and expertise are maintained for several years and to assure the smoothest possible transition.
Mayer & Cie. and American market
In recent years, the American market has been challenging for Mayer & Cie. for different reasons, the company reports. "From our perspective, the US market has been very fragmented," explained sales director Müller.
"There are unique challenges in the Los Angeles market, caused by consolidation and the success of imported equipment, especially from South Korea. Whereas in the traditional apparel markets on the East coast, customers have looked primarily to a domestic supply base and service. With our new sales representation and technical service structure, we look forward to once again actively competing in both markets."
Opportunities for both sides
Fi-Tech was founded in 1972. Its initial focus was on synthetic fibres and nonwovens, but it has since expanded its portfolio substantially and now represents European equipment manufacturers in dyeing, finishing and surface finishing. The geographical focus of its business is on the US and the NAFTA member-states.
In Mayer & Cie. Fi-Tech now has the first greige goods manufacturer in its portfolio. Ian Mills, market development manager at Fi-Tech, is convinced that this is an opportunity for both sides. "With a circular knitting machine manufacturer, we are expanding our portfolio. With our wide-ranging networks we will be able to introduce Mayer beyond the traditional circular knitting machine market," he said.
This article is also appears in...