Interviews
Meet the circular knitting influencer - Thomas H. Boehm
Leading circular knitting machine builder Mayer & Cie. talks to Thom Boehm about his life and his work at Stansfield's Ltd., a knitting mill and underwear manufacturer in Canada.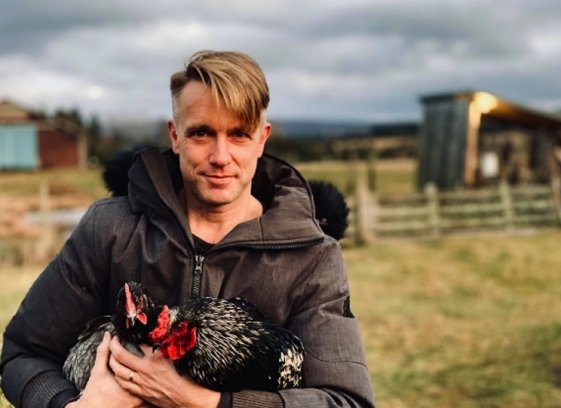 28th January 2021
Knitting Industry
| Truro, Nova Scotia, Canada
On social media, Thomas H. Boehm refers to himself as 'the thinking man's circular knitting machine mechanic', along with 'chicken whisperer' and 'facilitator'. Based in Nova Scotia, Eastern Canada, he talks about his life, work and thoughts. With great enthusiasm, he tells stories about the machines to which his work has introduced him many years ago and of which he has grown very fond. Today, hundreds of people follow Thom's stories about his circular knitting machines. Most of the machines in his care are nearing impressive anniversaries but are still up and running, thanks to his eagerness to learn, his loving maintenance and expertise.
Mayer & Cie. (MCT): You have made an impressive career on social media, particularly on LinkedIn. You've got a few thousand followers there. That makes you a circular knitting influencer, probably the world's only one. How did you become what you are?
Thom H Boehm (THB): Let's see … My company is a little bit old-fashioned. We are the only textile mill in Eastern Canada, there's no opportunity for me to expand. But I like the job, I've always loved machinery. In the past, it was a tough place to work at. The staff was close-knit and hard to get to know. Especially the older fellows were defensive about me, probably because I'm not your typical Canadian factory worker.
So social media gave me an outlet, an outlet to interact with other people and ask questions. It was also handy sometimes: I could reach out to someone else in the industry and ask them about their experience and how to handle a certain problem with machinery.
I've made my job what I wanted it to be
When I started writing articles, I could make my voice heard in my company through LinkedIn. In the analytics, you can see who reads your articles. I could express my opinion on things that otherwise I wouldn't have the opportunity to. It always gave me a chance to get myself involved in a way that otherwise would have been impossible.
To this day, I'm still a bit of an enigma there. They don't quite know what to do with me. In Canada, if you don't have a university degree you are considered a lower-level worker and you won't get past a certain barrier. I've definitely made myself a niche and I know my efforts are appreciated.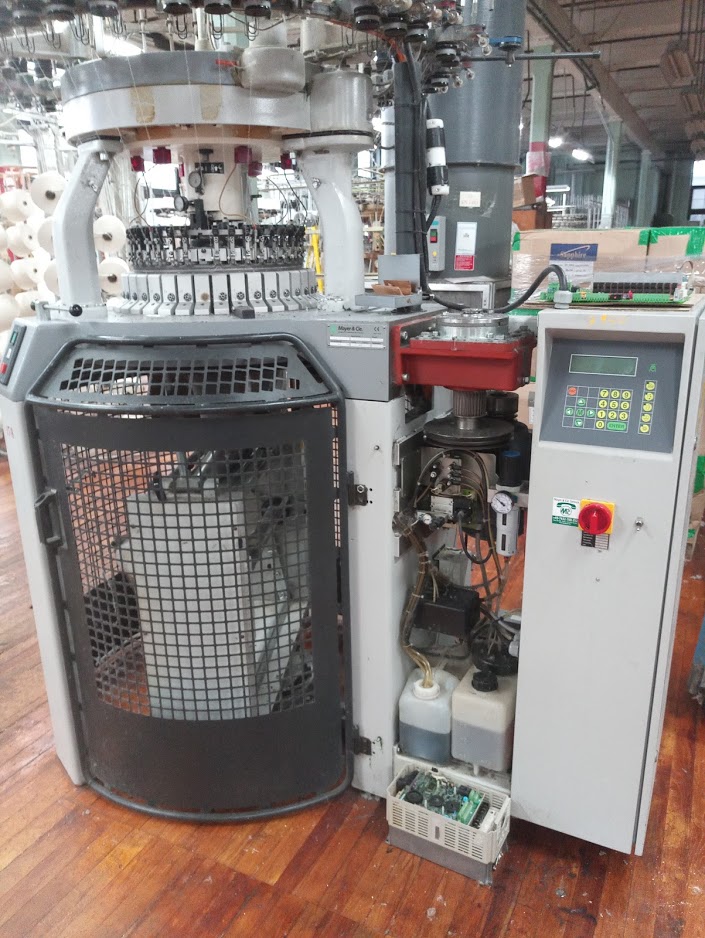 MCT: Does your employer appreciate the fact that they have a corporate influencer? On the other hand, you do not hold back with your opinion, do you?
THB: Yes, there are mixed feelings, I guess. In 2015, a British textile journal, Knitting International, contacted me to and asked whether I could write an article about our company. I was wondering if I should ask permission and finally decided not to. I wrote the article, they published it and paid me 400 dollars. When the printed magazine came back, I gave a copy to one of the owners. I don't know how it was received as I tend to be too honest with my thoughts sometimes; anyway, I'm proud of it.
Jon Stanfield, the owner's son and our president now came through about six months ago with a businessman. I was working at a machine when he introduced me to the visitor and said, "this is our local social media expert. He almost always says good things about the company." Almost always (laughs).
Anyway, I've made my job what I wanted it to be. In a job with no opportunity for growth, LinkedIn gave me a way to expand in a different direction. I had never written anything before I started doing LinkedIn and did my own articles. I was really good for my thought process. Thinking about what I want and how I take decisions. Putting it down in words really clarified my thoughts. It gave me an opportunity for growth that my job definitely doesn't give me.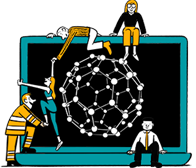 Business intelligence for the fibre, textiles and apparel industries: technologies, innovations, markets, investments, trade policy, sourcing, strategy...
Find out more