18th June 2012, Singapore
Clariant joins Sustainable Apparel Coalition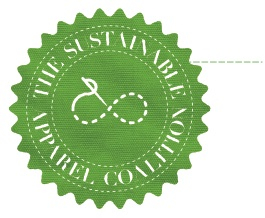 Swiss specialty chemicals company Clariant, has announced that it has recently joined the Sustainable Apparel Coalition (SAC). The company says the move is aligned with its long-term commitment to uphold sustainable practices in textiles and supports the SAC's overall vision of addressing social and environmental challenges in the apparel and footwear industry.
Clariant says that as a leading supplier of chemical solutions for the textile industry, it has always been committed to developing products and application processes that are safer and gentler to the environment.
Membership of the SAC, it says, will give it greater reach in advocating its sustainability messages and provide it with a platform to actively contribute to the development of sustainable best practices in the textile industry.
"Over the past 15 years, Clariant has been actively assisting brands, retailers and textile producers in adopting more sustainable operations and processes. Joining the SAC is a natural progression in our contribution to the industry's move towards greener production", said Thomas Winkler, Head of Clariant's Textile Chemicals Business Unit.
"We will continue to innovate to ensure that our products and production processes use resources and energy more efficiently, thus reducing our impact on the environment."
Founded by an industry-wide group of leading apparel and footwear brands, retailers, manufacturers, non-governmental organizations, academic experts and the U.S. Environmental Protection Agency, the SAC works to reduce the environmental and social impacts of apparel and footwear products around the world.
"Seeing a global leader in textile chemicals like Clariant joining our organization is excellent news", commented Jason Kibbey, Executive Director of the Sustainable Apparel Coalition.
"The SAC can clearly benefit from Clariant's long commitment and experience in developing more sustainable and innovative technology. Clariant's engagement alongside the SAC is the sign that we are taking the right route towards a greener textile industry."
Clariant is also a member of the Textile Exchange and a System Partner of bluesign. Clariant is an internationally active specialty chemical company, based in Muttenz near Basel. The group owns over 100 companies worldwide and employed 22, 149 employees on December 31, 2011.
In the financial year 2011, Clariant produced a turnover of CHF 7.4 billion. It is divided into eleven business units: Additives; Catalysis & Energy; Emulsions, Detergents & Intermediates; Functional Materials; Industrial & Consumer Specialties; Leather Services; Masterbatches; Oil & Mining Services; Paper Specialties; Pigments; and Textile Chemicals.