An illegal practice causing trouble for businesses around the world, counterfeiting has for a long time invariably been a sizable part of global supply chains. The scourge of counterfeit items even reached space – in 2012, the US government agency NASA has identified counterfeiting as one of the greatest challenges putting its missions, personnel and the country's security at risk.
Last month, the Office for Harmonisation in the Internal Market (OHMI) released a new report analysing the economic cost of intellectual property infringement (IPR) in the clothing, footwear and accessories sector. According to the data, annually the industry loses more than EUR 26 billion of revenue due to counterfeiting, which leads to approximately 500,000 jobs lost.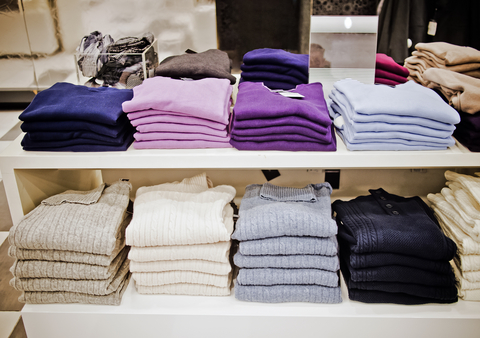 In response to the report, Euratex, the European Apparel and Textile Confederation, urged the European Union to take concrete actions towards fighting the illegal business. The actions, according to the confederation, should include combating the problem within the EU, ensuring that imported counterfeit textiles and clothing are intercepted and offenders are brought to justice, and the necessary protection is provided to the exporters of European products to third countries.
Helping fashion brands
But the illegal practice of counterfeiting has not only been viewed as harmful to the clothing industry. Various studies conducted over the past decade tend to suggest that counterfeiting not only doesn't harm the economy, but can also stimulate the sector and help sell the genuine brand.
Five years ago, an EU funded report, co-written by a Home Office adviser, Professor David S. Wall, suggested that the claims by designer companies about their profit loss as a result of counterfeiting are significantly exaggerated, as a vast numbers of consumers who buy fake goods realise they are not purchasing an original and wouldn't consider paying for the real thing anyway.
The findings also suggest that counterfeiting may even promote the brands and benefit the consumers. Professor David Wall, who advises the government on crime, also said that the real cost to the clothing industry from counterfeiting could constitute only around 20% of previously calculated figures. "It's probably even less," he told The Telegraph. "There is also evidence that it actually helps the brands, by quickening the fashion cycle and raising brand awareness."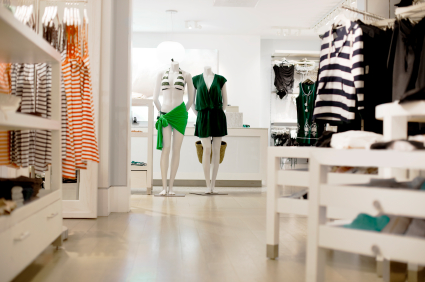 Another study conducted a year earlier by a researcher at Massachusetts Institute of Technology, Renee Richardson Gosline, who used to be a brand manager at Louis Vuitton Moët Hennessy, also found that 46% of those who bought a counterfeit brand-name purse, went and bought the real thing within two and a half years.
Driving profit away
On the other side, some industry representatives are certain that the problem definitely exists and is quite often underestimated. Last year, the International Chamber of Commerce (ICC) wrote an open letter to Heinz Zourek, Director-General of Taxation and Customs Union, expressing the organisation's concern over the focus of information provided in an annual report on the seizure of counterfeit goods entering the EU.
According to the ICC, the report misleadingly suggests declining trade in counterfeit goods in the European Union, which is surprising and disappointing. "Intellectual Property Rights infringement is a very serious problem in the EU and globally. It is critically important that EU leaders in the Commission, the European Parliament and in the Member States have a clear picture of the dangers and harms caused by counterfeiting and piracy and other infringement of intellectual property," said Jeffrey Hardy, Director of the ICC initiative Business Action to Stop Counterfeiting and Piracy (BASCAP).
Clothing counterfeiting in EU
The EU textile and clothing sector employs 1.7 million people and produces a turnover of EUR 166 billion. The sector has undergone various radical changes over the decades, in response to competitive challenges. Many companies in the industry, for example, opted for relocation of production facilities for labour-intensive activities, such as garment make-up, to companies in countries with lower labour costs, often in the Pan Euro-Mediterranean area, the European Commission reports.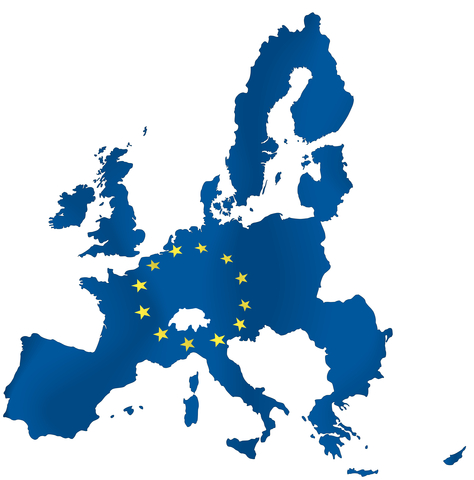 According to the OHMI report, the evidence shows that an ever-increasing spectrum of everyday goods are being counterfeited. Clothing and shoes are the second most commonly detained type of article at EU external borders. However, the exact scale of the counterfeiting business is not known. Research suggests that the source country for over 67% of counterfeit goods entering the EU is China. Nevertheless, the Chinese are making increasing attempts to tackle the problem. For instance, police in Shanghai and City of London police have recently worked together on a case involving a Chinese agent, facilitating the manufacture and distribution of counterfeit clothing and accessories from China to an Organised Crime Group (OCG) in the UK.
Another key finding of the report is that social media websites, such as Facebook are increasingly used to advertise and trade in counterfeit goods. Traders openly publish albums containing images of available counterfeit merchandise. During investigations into traders engaged in this activity, rights holders found albums containing over 2,000 images of clothing, accessory and shoes items available for purchase. Some of the items are copied from Chinese websites and if purchased, are drop-shipped from China by post.
Creative solution
In 2002, Estonia, one of the Baltic States, came up with a creative approach to the problem of imported counterfeit clothing. Whilst in many other European economies the fake goods are destined to be destroyed, the Estonian government decided to send counterfeit track suits and sports shoes to those in need, following changes to the trademark law and the new law on prohibiting the export and import of pirated and counterfeited goods.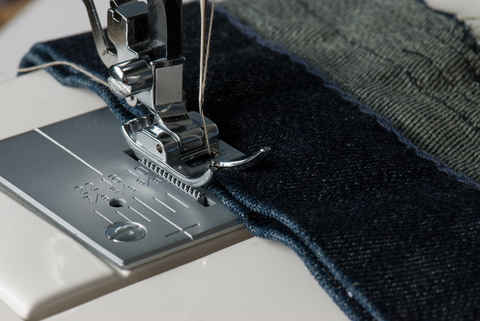 "Destroying certain clothes or footwear is more costly than removing their labels," said in an interview with The Baltic Times Andres Aavik, attorney at law at Heta Law Offices, who represents brands like Adidas, Reebok, Timberland, Gant, Moscino and Harley Davidson, who supported the initiative.
In a first month of this initiative, more than 1,000 clothing and footwear items were reportedly sent to Harku women's prison to have their labels removed, in order to be distributed to 30 public social care institutions.
Protection in place
Identifying counterfeit clothing and footwear before it enters the country's market in order for it to be destroyed or dealt with in other ways by local authorities and police is still the paramount priority for brands who want to protect their reputation for quality. This awareness creates a demand for security tools, tagging systems and DNA markers that can assist manufacturers, retailers and consumers.
Applied DNA Sciences is one of the leading international companies that develop such security solutions for textile products using biotechnology as a forensic foundation. Its SigNature DNA markers are designed to provide powerful means to authenticate originality and link offenders and stolen items to crime scenes, acting as a complement to barcodes, watermarks, holograms, RFIDs, microdots or any other security platform. Based on full, double-stranded plant DNA, these markers cannot de decoded, according to the company.
In 2012, the Textile Center of Excellence at Huddersfield, UK, and Applied DNA Sciences introduced a new platform for protecting textile brands, under the SigNature DNA brand, in order to protect textiles from counterfeiting. The platform includes applications that protect a wide range of textile, apparel and accessory products, including impregnation and authentication of DNA-marked wool yarns, polyester thread, cashmere yarns, fabric selvedge, and woven and non-woven labels. "SigNature DNA technology offers textile and clothing manufacturers a fool-proof and affordable solution to the growing menace of product counterfeiting," said Bill Macbeth, Managing Director of the Textile Centre of Excellence. "We are ready and willing to help brand owners and manufacturers to boost their brand values and revenues by incorporating this unique protection into their products."
In Latvia, a similar type of protection system was created in 2013, after the country's authorities registered a large amount of reports regarding the discovery of counterfeit goods. To help consumers and to protect the manufacturers and official apparel distributors in Latvia, the Latvian company LAIP developed a system of identification, which involves marking each original product with a special holographic sticker, which contains a unique code, registered in a database. "If the marker didn't have the code, it could have been easily forged, but all codes placed on the markers will only be offered to manufacturers of goods or their official representatives in Latvia, after they provide the required certificates," said Arturs Lusis, member of the board at SIA LAIP.
Understanding the problem
Large scale production of counterfeits, including vast amounts of fake clothing and footwear items, implies well-resourced and well-organised networks. These networks have links with other forms of crime, such as fraud, document forgery, tax evasion and trafficking. Whilst counterfeiting does not cause much trouble to holiday makers or the general public, who understand that they are paying a small price for a brand's look alike, other customers are being genuinely deceived when acquiring an item of a poor quality, which in some cases may even pose risk to their health.
Supporting this illegal activity or underestimating the problem may result in widening of a gap between a designer and a consumer, who is unaware of the effort and hard work, which is being put into designing and manufacturing new clothes and promoting a brand, counting on the quality and originality of a product.
A light-hearted attitude towards this issue may also aggravate an already difficult situation – more groups involved in this activity are now more likely to work together for a maximum profit and efficacy, whilst there is still a vital need for more regular, effective and speedier exchange of information cross policy and cross border between Member States' enforcing authorities, according to a study conducted for the IDABC European e-Government Services programme.
Further reading
Report reveals disastrous impact of counterfeiting on EU textiles and clothing
The EU-28 textiles and clothing industry
2015 Situation Report on Counterfeiting in the European Union