3rd April 2017, Frankfurt
Innovative Apparel Show 2017 becomes more international
Innovative Apparel Show, the event that combines innovative apparel textiles and new processing technologies, was a highlight of the last Techtextil and Texprocess, and in 2017 it will become much more internationally-oriented, organisers report.
Taking place in Frankfurt, next month, during Techtextil and Texprocess, the international leading trade fair for technical textiles and nonwovens and for the processing of textile and flexible materials, the Innovative Apparel Show will present new clothing ideas and innovative processing technologies live and in an unconventional way.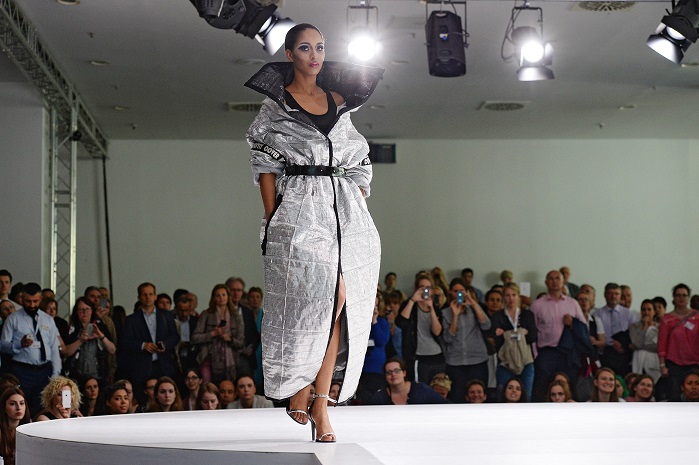 The event will feature an Innovative Apparel Public Award 2017, with fashion schools from France, Portugal, Italy and Germany taking part.
Visionary designs
Four international colleges for fashion and design will present their visionary outfits made from technical textiles or functional apparel textiles that use modern processing technologies in the form of a fashion show every day of the trade fair.
Based on the themes Textile Effects, Creative Engineering and Smart Fashion, the young designers will showcase their ideas and experiments. The participating schools in 2017 include The international fashion school ESMOD from Paris, France; ESAD College of Art and Design from Matosinhos, Portugal; The Accademia Italiana, the fashion, design and photography school from Florence, Italy; and Hochschule Trier, a school specialising in fashion design from Germany.
A public prize will once again be awarded in 2017 for the outfits that are presented on the catwalk. During the trade fair, the audience will be asked to vote on which of the presented models should win the three Innovative Apparel Public Awards 2017. The prizes will be presented on the last day of the trade fair.
This article is also appears in...