23rd March 2017, Shanghai
SPINEXPO Shanghai hits record visitor numbers
The 29th edition of SPINEXPO Shanghai, an international exhibition for fibres, yarns, knitwear, knitted fabrics and creative machinery, concluded a few weeks ago, recording the highest and most diverse number of quality visitors ever, organisers say. The show recorded 11,457 entries, a 5% increase compared to the last Autumn/Winter and former Spring/Summer sessions.
"The 29th session opened at a time of change, with much uncertainty, as to how political models and decisions will play out," organisers report. "However, a positive attitude to construct the future was what characterised this season and the pre-and post-results of the worlds political elections and issues did not seem to have an impact on the business side of things."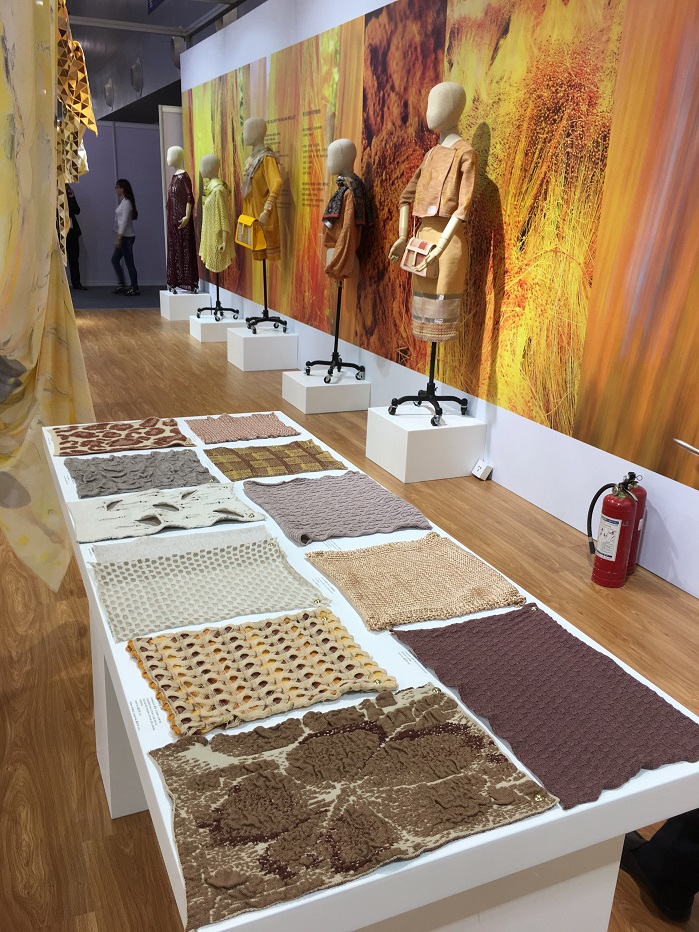 On offer
According to SPINEXPO, collections presented by exhibitors keep increasing in quality and R&D, ranging from innovative and sophisticated products to stock service items that can be delivered at pace, which is what buyers are coming to SPINEXPO to find.
Sustainability remained a fundamental concern in fibre selection, as well as the use of gentle technology to enhance the wearers' experience. There is a growing importance in recycled and sustainable yarns and fibres, particularly if they bring innovative qualities to the products, through varied recycling processes.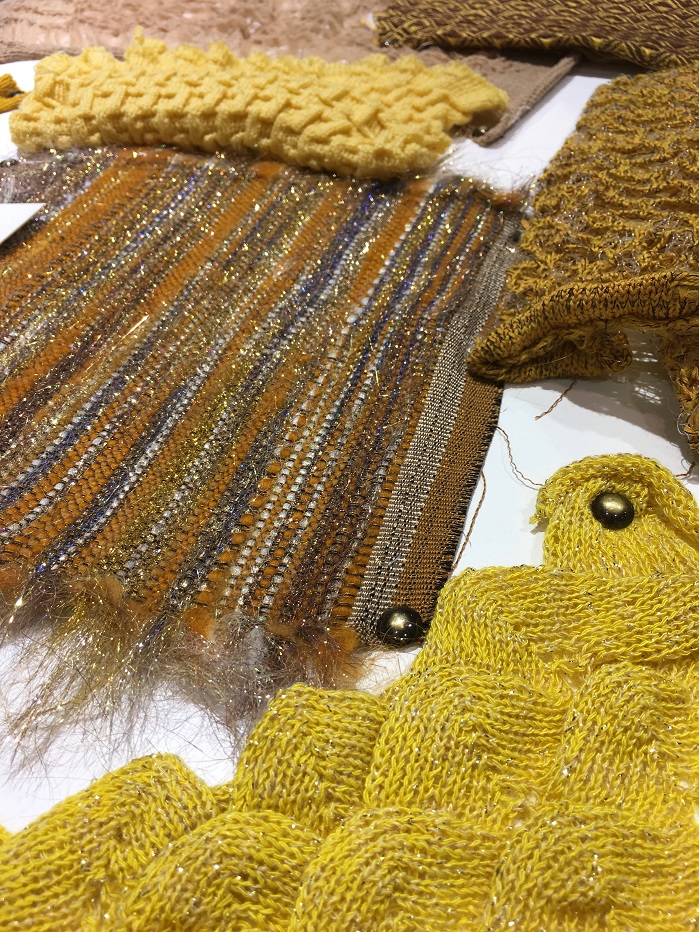 Knitwear and activewear are about making life easier, but in a considered and conscious way, organisers report. Together with functionality, moisture management type fibres, as well as extendable and movement oriented yarns, the growing concern for more caring and responsible products has been visible through all collections.
Attendance
On the visitors' side, Spinexpo registered a growing number of visitors from Bangladesh, and confirmed the growing importance of the country as the new manufacturing base after China.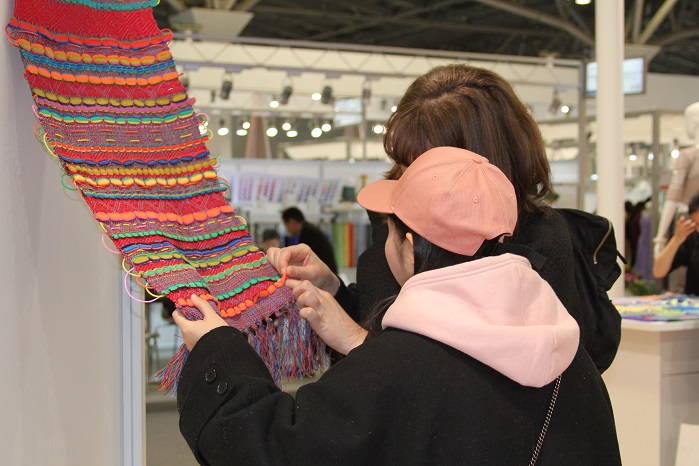 China continues to register the highest number of visitors (9,697), with Japan and Korea showing stability, and the positive business mood expressed in both countries. "What we are witnessing is a growing number of key visiting companies from the USA and Europe who consider SPINEXPO essential in their agenda," organisers added.
University projects
Spinexpo continues to welcome university projects – two British universities brought their skill and imagination to this year's colour project Harvest Gold.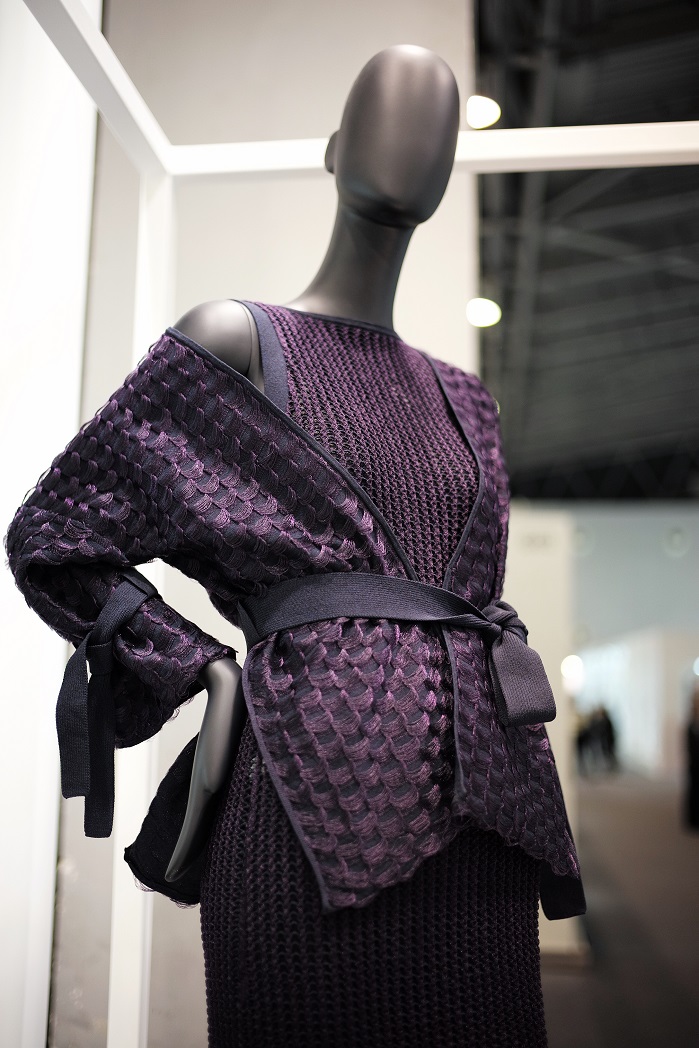 The Spinexplore area continues to forecast the trend segmentation of the coming season. The area is dedicated to exhibitors' new products and is enhanced by developments of SPINEXPO team of international swatch designers, as well as the R&D department of some of the knitwear machinery exhibitors, such as Jinlong.
Trend area
The main trend area was dedicated to the interpretation of SPINEXPO's trend stories by Studio Eva x Carola, still developing activewear innovations with the help of Santoni Shanghai. It illustrated The Beauty of Creation that showcased garments that "adapt and shine in an era defined by change and uncertainty". This presentation was complimented by the work of Spinexpo key designers – Steven Oo and Rory Longdon.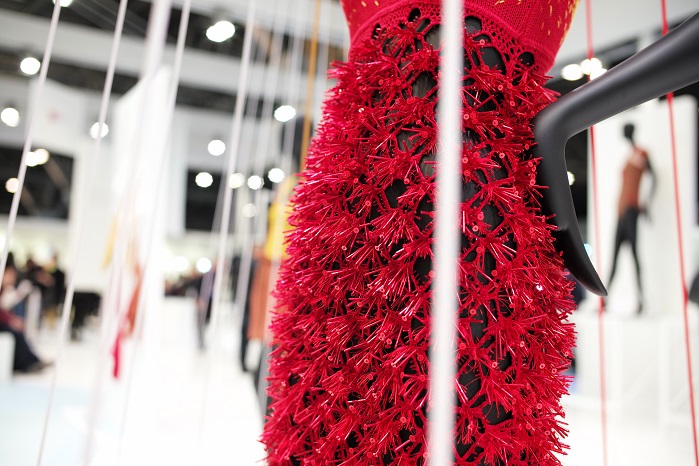 For the first time, SPINEXPO introduced the Fashion Snoops SS18 trend presentation by Creative Trends, presenting an in-depth look at their key trend directions: Africa Rising, Colony, Sixth Sense and Museum of Me, exploring how these macro trends will impact sweater and knitwear design.
This article is also appears in...