25th September 2017, Hanoi
Vietnam authorities end protest at global knitwear supplier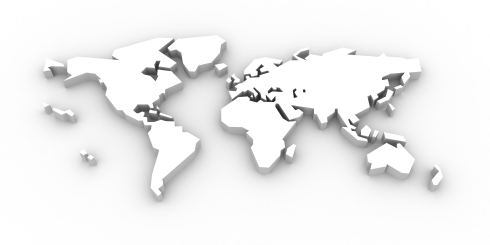 Vietnamese authorities today used water cannon and 'electric rods' to end a five-month long protest by villagers blockading a textiles plant that serves global fashion brands. Hundreds of people from the northern province of Hai Duong have maintained watch since April to stop work at the Pacific Crystal Textiles mill due to pollution concerns.
Villagers said they started to notice a bad smell last year, coming from water discharged from the factory and the company was fined around US$ 30,000, Reuters said in a report today. Water was found to have breached limits for acidity and alkalinity balance, colour, total suspended solids, chemical oxygen demand and biochemical oxygen demand. But villagers said they were still concerned, accusing the factory of continued pollution, the report said.
Factory
The factory in Hai Duong opened in 2015 as a venture between Hong Kong-based Pacific Textiles Holdings Ltd and garment maker Crystal Group. Initial investment in the plant was reported at the time to be least US$ 180 million. Japanese clothing giant Uniqlo is among those affected by the stoppage, which has led Pacific Textiles to report a "significant financial impact" from the disruption.
In a statement, Pacific Textiles said its staff were able to enter the factory on Monday, but it was not certain whether the issue had been completely resolved.
Talks with protesters
Today, about 500 policemen used water cannons and electric rods to disperse around 200 villagers, said villager Bui Van Nguyet, one of the protesters. Two people were injured as the policemen beat protesters and set on fire a field tent pitched in front of the plant, he added.
Talks with protesters had proved unsuccessful, said a local official, adding that Pacific Textiles had promised to ensure better environmental standards. "The villagers have set up the tent for several months already," said Truong Van Hon, head of the people's committee office of Hai Duong province. "The investor has invested a lot and the environment ministry had done examinations and allowed the company to overcome the incident and invest more to ensure all environmental standards."
The local authority would shut down Pacific Textiles' factory completely if it fell short of environmental standards again, Hon told Reuters.
Pacific Textiles
Pacific Textiles is a leading manufacturer of customised knitted fabrics, with a focus on complex and value-added fabrics that are used in a broad range of garments. It also offers warp and weft knitting along with printing services.
In 2007, Pacific Textiles diversified into non-apparel products through SPM Automotive to manufacture automotive fabrics. The company has established relationships with owners of leading brands such as Calvin Klein, Maidenform, Triumph, Uniqlo, VF Intimates and Victoria's Secret.
Vietnam textiles industry
Since Vietnam launched its economic renewal campaign to lift the country out of poverty in 1986 and normalised trade relations in the US in 2000, it has been able to export to a wider range of markets, rapidly expand exports in the manufacturing sector, and become an investment destination because of its large and capable workforce, whilst labour and operating costs remain low, compared to China.
Vietnam's textiles and clothing exports increased by over 150% between 2010 and 2016—making Vietnam the world's fifth largest exporter of textiles and clothing. Vietnam's textile and clothing industry is the country's principal source of foreign exchange earnings, and represents its predominant manufacturing activity.
Consequently, the Vietnamese government places a high priority on the industry by providing strong support and measures to encourage investment. Between 2016 and 2020, production is forecast to rise by an average of 12-14% per annum. Exports are expected to rise by 15% per annum and, as a result, they are set to reach US$ 50 billion by 2020 – up from US$ 28 billion in 2016.
The blockade represents another challenge to the communist nation's government over industrial pollution woes, at a time when Vietnam seeks more foreign investors to keep up one of the highest rates of growth in Southeast Asia.
This article is also appears in...