25th January 2017, Florence
Knitwear dances in Florence
Pitti Immagine Uomo showed designs for winter 2017/18 where the main message was the importance of high quality materials and make. Winter knits had a large part to play in the layering which is integral to the bespoke idea of fashion offered at Pitti Uomo 91.
A look is built up from different components by the retailer or the end user, at the same time and from the same source. The principal fibre was wool, from rugged hand knits to fine Merino, and also mohair, cashmere, alpaca and some acrylic, with many blends and twists to create texture and fancy effects.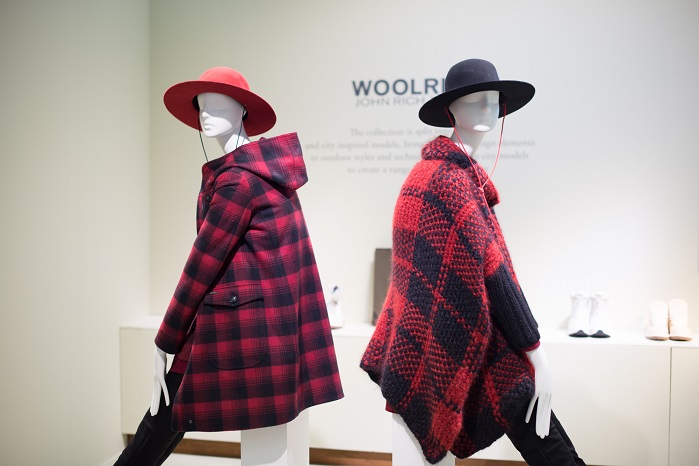 Pitti Dance-off was the theme of the season. The variety of looks varied from tough maritime inspiration like Barbour, to lively pop art colours and designs culled and inspired from the 1960s and 70s. Knitwear was an integral part of the look on many brands, with designers presenting a whole solution for the sorts of scenarios encountered by the urban man with a conscience they see as their customer. Increasingly this customer is joined by a young, iconoclastic millennial, who does not hesitate to mix and match disparate items of clothing: a suit jacket here, a pair of distressed jeans there, and it is often the knitwear element which binds these together.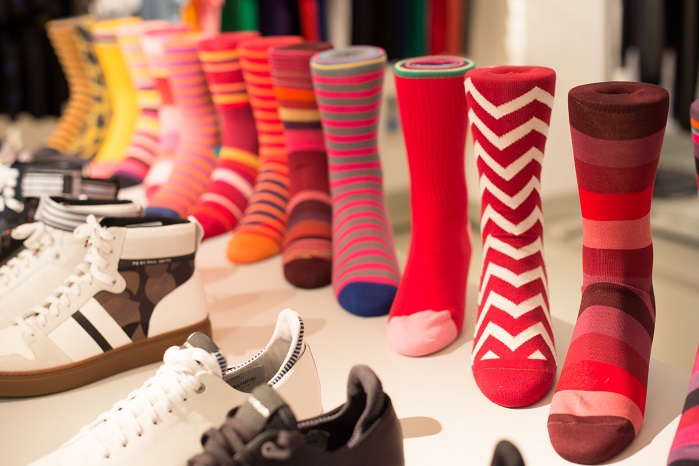 The jeans area is also promoting wool as a favoured fibre, for knit waistcoats, jumpers and jackets, pushing their offer up to a more sophisticated level. Here, craft-like hand-knitted look were layered with highly performing waterproofs or coated fabrics. Knitwear was sometimes painted or decorated with embroidery for extra complexity and artisan looks. Jumpers, cardigans and windcheaters in dark navies and greys were combined with several different media; leather, neoprene, coated cotton and linen. They came in neutral colours; greys, sand, undyed looks but also bright orange and mustard and neutrals. They could be knitted in thick northern wool with bold cables and moss stitch knitting or fine soft Merino or cashmere. Alpaca gave extra texture and softness and was a frequent mix with other animal fibres.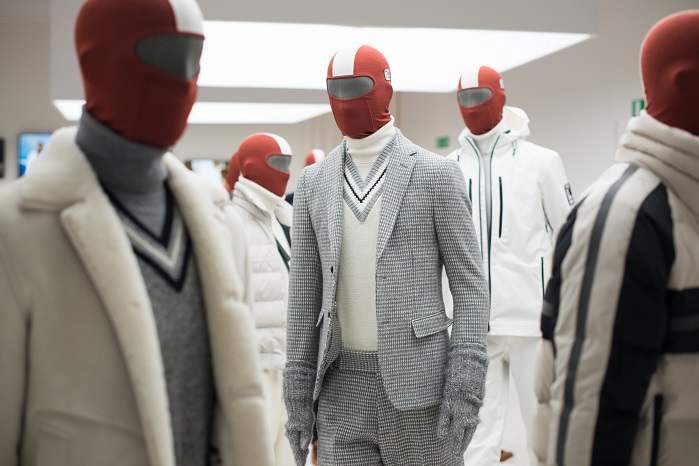 The performance aspect of clothing was stressed throughout, from the use of stretch yarn to various treatments and extra finishes ensuring weather protection, washability breathability or rainproofing. These attributes were sometimes achieved by using yarns incorporating effects in the yarn itself, others twisting various qualities. Alan Paine showed fine Merino sweaters with complete washability and tumble drying, accompanied by a presentation pack and explanation of the processes tapping into the trend for stressing quality and performance.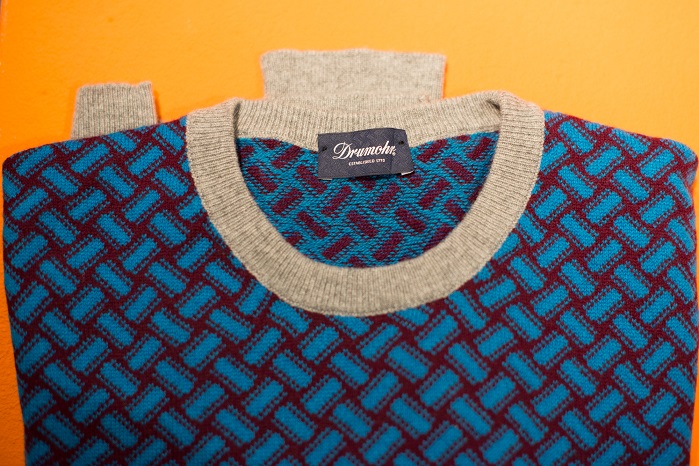 Trends were stressing the luxury element which has been embraced this season as the most important element, beating even heritage and tradition, though there was a fair amount of that as well. Superior standards of quality and careful manufacturing are routinely demanded and provided for menswear of all areas. This fact is even more relevant in days of shifting markets as the geopolitical sands move across the world. The exhibitors at Pitti Uomo were upping the ante and stressing the uniqueness of this area. The brands seen at Pitti Uomo tend to be starry, reliable, well recognised and identified labels: Z Zegna, Tommy Hilfiger, Drumohr, Alan Paine, Lyle and Scott Johnstons of Elgin, Corgi, with proven track records and a style currency which is valuable in markets across many different continents.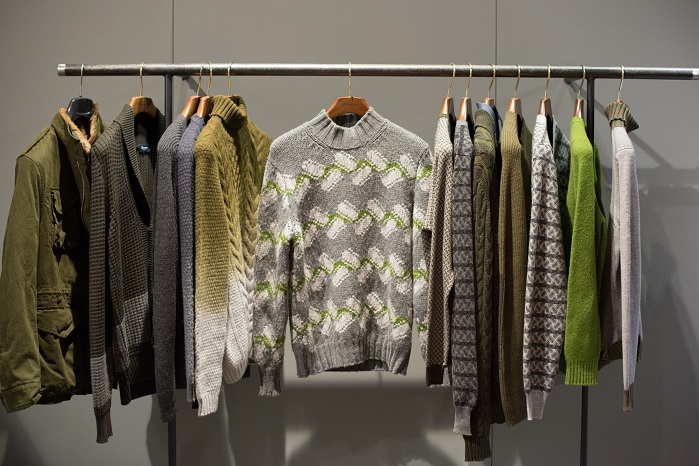 Colours included brighter tones as accents: red, ginger, yellow, green and blue, used especially for the knitwear layers of the overall look. Global British designer Paul Smith was a specially invited guest to PU 91of Pitti Immagine this year. He presented his collection in a characteristically friendly and informal atmosphere, where he chatted to the crowds of buyers and press who came along to the old Customs House in Florence where athletic dancers did headstands and balanced precariously and stretched to the limit, all the while wearing various items from the collection. The collection was hot on knitwear, and bright in bold colour choices: reds, lime, blue, yellow, some in solid colours for soft wool hats, others striped with rainbow hues.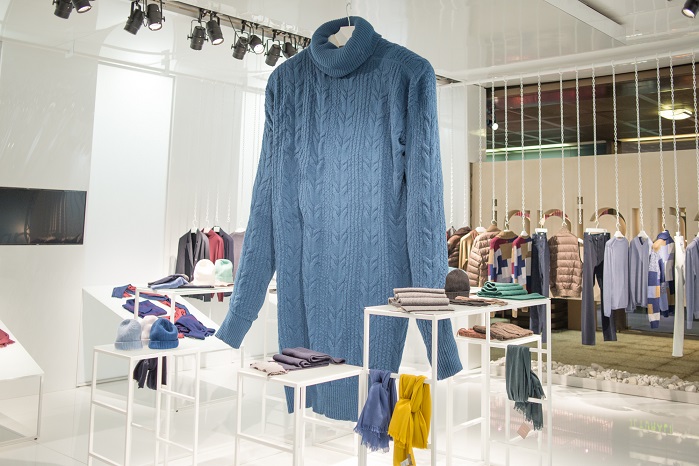 Knitwear was also singled out for single shows. Knitting Industry's regular contributor, Carlo Volpi is a feted designer at Pitti Uomo, specialising in edgy knitwear. His show at Pitti Uomo demonstrated verve and energy, with an offbeat energy and colour in a presentation which appealed to the young, hip audience.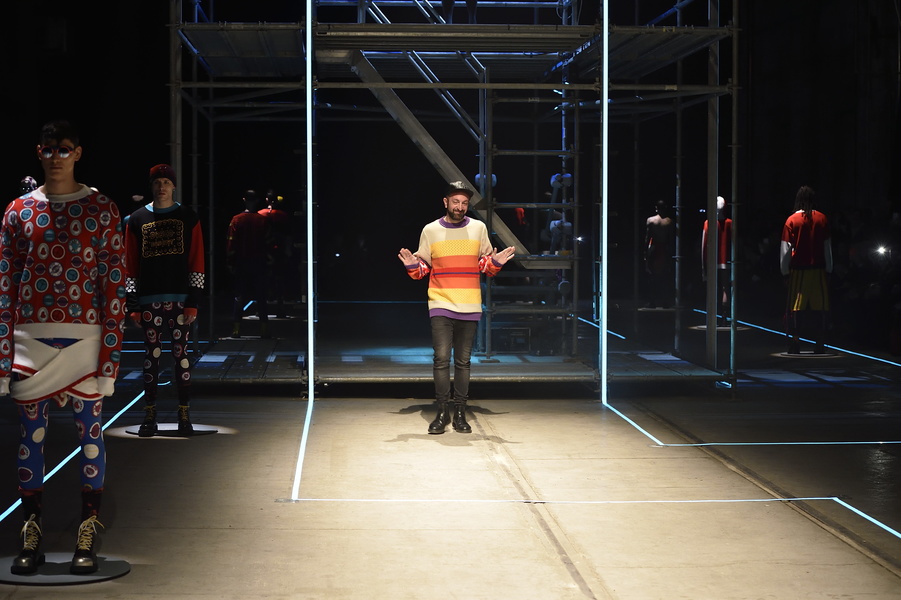 Sansovino 6, directional knitwear collections designed by American made another appearance at Pitti Uomo, with an action packed show a live band, with shadow silhouettes, live music and lively models. Diversity was celebrated in the presentation and the way in which knitwear was used for these energetic men's and women's designs, with knitted backpacks and accessories, flowing knitted skirts, asymmetrical styles, mixed with other materials, and danced down the catwalk with music and applause.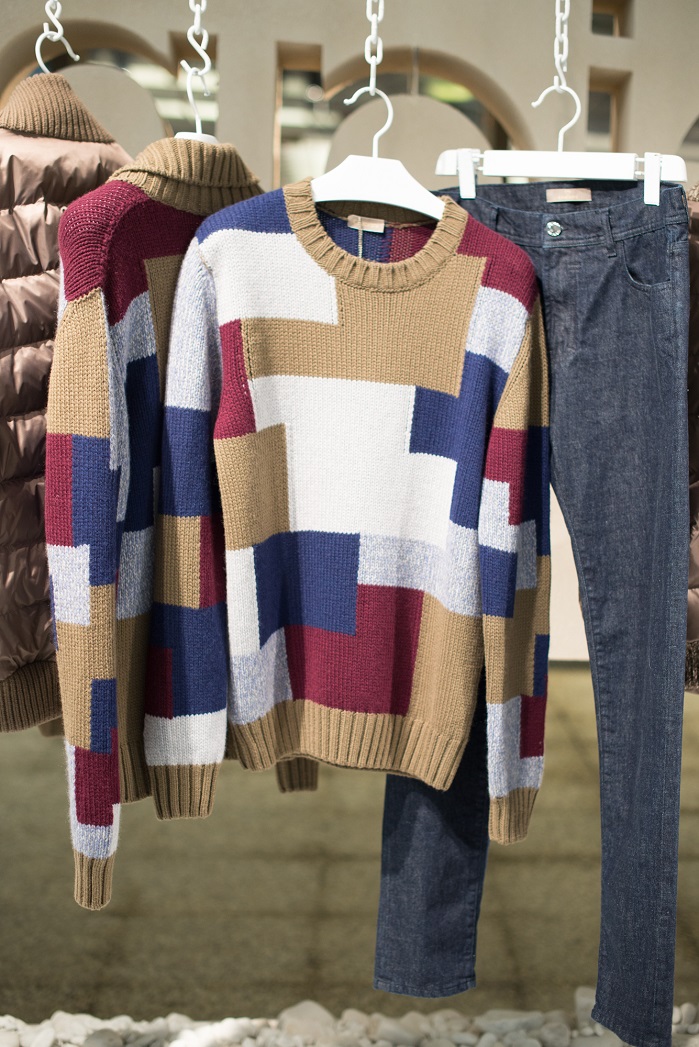 Intarsia and hand knit techniques made an interesting craft focus for many knit collections; Drumohr used the iconic traditional symbol for the brand, the black Scottie dog in an intarsia design with other cleverly executed motifs. Cruciani showed patchwork intarsias. Lozenge designs, spots, geometrics, and panels of tartan rang the changes for fancy effects in several collections. Sporty looks included blousons in red and white, contrast zipped, with the wool panels and knitted areas as at Hilfiger.
This article is also appears in...