6th February 2018, Florence
New developments inspire designers at Pitti Filati 82
At the end January, we travelled to Florence, Italy for the 82nd edition of Pitti Filati, the highly-anticipated knitting yarn event, where designers, buyers and press from over 50 countries descend upon the Fortezza da Basso to see the latest yarn collections from spinners around the world, as well as to explore the latest trends and innovations for the next season, in this case Spring/Summer 2019.
Whilst the majority of new yarn developments launch during the Autumn/Winter showcase in June, there were certainly new developments inspiring and exciting buyers and designers during this edition.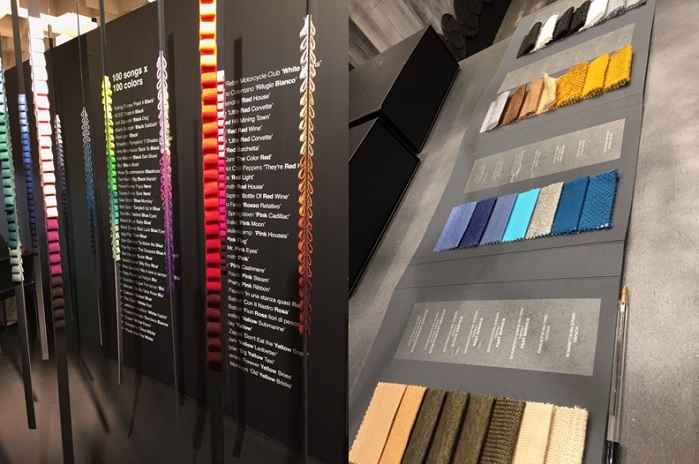 Fine woollen mill Lanecardate, expand from an already sizeable stock-service colour range of 75, to 100 colours in their superfine wool Canberra, offering 5 new exclusive colours for the Spring/Summer 19. Innovative natural fibres from CTF, including a fresh take on the returning popularity of chenille, with Cerulino, a compact linen cotton blend chenille-like yarn in beautiful mottled shades (the vibrant orange citrine is particularly beautiful) as well as a new bi-colour offering in their delave linen range. Printed linen and cotton chainette and mid-gauge yarns at Pecci and Filitaly offer raw yet playful element to their Spring Summer collections, where both mills also showed fine yet lofty luxurious textures in yak and alpaca blends with cotton and linen. At Cariaggi, luxurious summer-season yarn Dublino, a fine linen, cashmere and silk blend, returns to the collection whilst introducing a fine softly spun knitted cashmere and silk boucle, Brisk. Cariaggi acknowledge the raw beauty of hemp with their newest yarn, Field, blending it with cashmere and silk to create a highly luxurious hemp yarn.
Yarn: Sustainability and the New Luxury
Environmental, ethical and sustainability issues remain firmly in the spotlight, with many exhibiting mills showcasing their efforts to address these in their production.
Having joined the Better Cotton Initiative (BCI) Sesia showed a beautiful new colour range for SS19 in their Giza cotton qualities, featuring fresh pastel shades, where over 500 solid and 150 melange colours are available on a stock service. Certified organic cotton and linen fibres were made readily available with a good range of stock-ready sampling colours, and lower minimum orders for non-stock colours.
Filmar continue to be at the forefront of truly sustainable cotton production. For Spring/Summer 19, they showcased Madison, a fine blend of Giza 45 cotton and manually-combed cashmere in a palette of blues and naturals, certified by the Global Organic Textile Standard (GOTS). Their flagship organic Egyptian cotton yarn Nilo remains in a varied colour range, which is fully stock-service. If the long-fibred Nilo wasn't soft enough already, this season Filmar introduce Nilo Chic an ultra soft version of its predecessor, whilst Filmar's eco-friendly hand-picked mercerized cotton range Filscozia launches in 14 new colours for Spring/Summer 19. Zero, Filmar's non-pill cotton returns in 44 solid colours, along with 24 new melange colours, all full stock-service.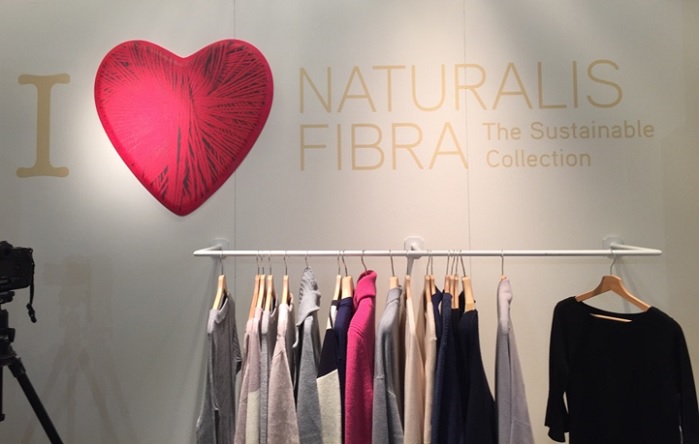 Botto Guiseppe's Naturalis Fibre range expands from its certified non-mulsed Slowool, a luxurious 130s superfine wool awarded silver status certification from Cradle to Cradle. Ecoflax, is a certified organic linen and Slowsilk, a pesticide-free farmed silk. As always, Botto Guiseppe's colour range is extensive, with a vast and beautiful range of colours suited to the Spring/Summer.
Read the full report on our new Knitting Industry Creative website
This article is also appears in...