11th September 2019, Reutlingen
Success for Stoll at SPINEXPO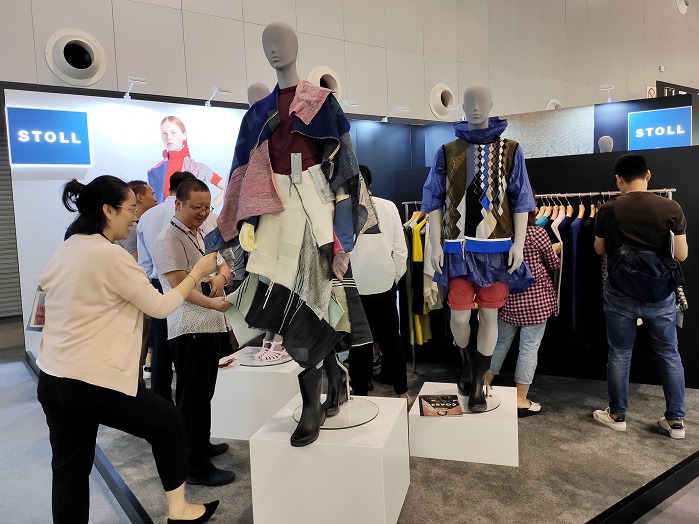 Stoll presented the new Trend Collection Materialization. © Stoll
Stoll, a leading German flat knitting machinery manufacturer, exhibited its latest developments at SPINEXPO, a premier international industry sourcing exhibition dedicated to innovation in yarns, fibres and knitwear, which took place in Shanghai last week.
Stoll presented the new Trend Collection Materialization and a production process showcasing knitelligence – including the Adobe Photoshop software extension tool, Stoll-artwork. The collection deals with the overcoming of material resistance – the biggest obstacle in the creation and manufacture of textiles. Stoll found its inspiration for the collection in recycled plastic bags, silver foil, jute bags and other packaging materials.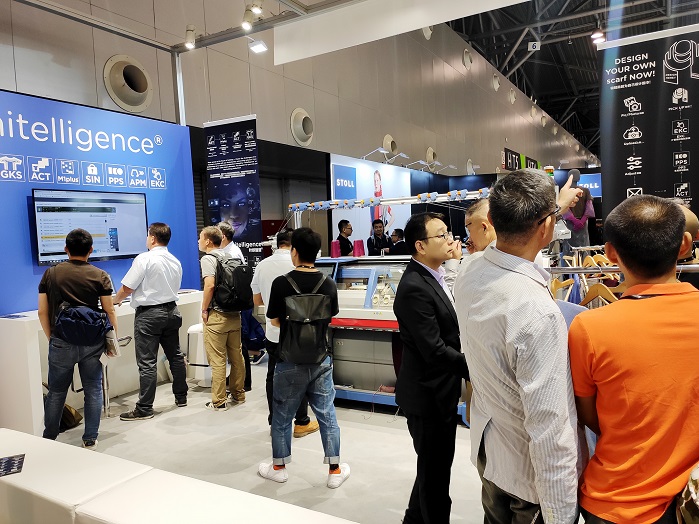 Stoll presented a production process showcasing knitelligence. © Stoll
At the exhibition, Stoll welcomed a lot of interested customers. At the conclusion of the knitelligence live demo, visitors obtained a finished knitwear piece, with an individualised motif, as a souvenir.
"Customers and leads alike were highly impressed with the new Trend Collection and the knitelligence production process," the company reports. "SPINEXPO proved to be very satisfying and successful for Stoll."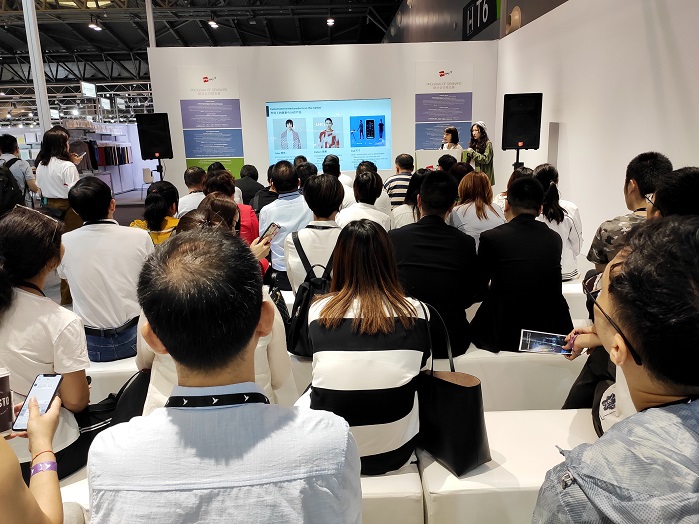 Stoll welcomed a lot of interested customers. © Stoll
Stoll is an internationally operating manufacturer of flatbed knitting machines based in Reutlingen, Germany. The world-renowned enterprise was founded in 1873 and has about 1,000 employees worldwide. It exports to more than 50 countries all over the world and offers integrated services through affiliated companies, sales and marketing centres and numerous agencies.
The Stoll product portfolio comprises 3D knitting machines and patterning software, which are used for the production of fabrics for fashion, as well as for technical applications. With innovative technical developments and a modern production environment, Stoll enables a broad spectrum of knitting trends.
Further reading
This article is also appears in...