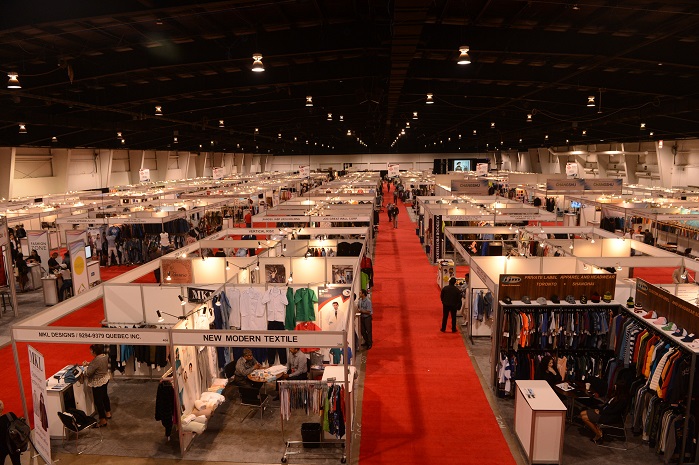 ATSC will take place from 19-21 August at the Toronto International Centre. © ATSC
As Canada's international trade scenario continues to waver, thousands of local and global representatives from the apparel and textiles industry will convene in Toronto later this month to hear Canadian trade policy updates and future market outlooks, as well as the latest industry developments.
From 19-21 August at the Toronto International Centre, the Apparel Textile Sourcing Canada (ATSC) show will present a leading roster of speakers covering key topics such as customs, imports and exports, investment opportunities for apparel brands and retailers, shifts in the North American apparel retail trade, compliance, sustainability, industry trends and forecasts, latest digital and lean manufacturing technologies, and the future of fashion.
"With Canada in the midst of a shifting trade environment, ATSC has put together the most comprehensive sourcing seminars, expert panels and Q&A segments to arm representatives across all segments of the industry — brands, retailers, e-commerce sellers, designers, importers and buying offices — with the knowledge, tools and practical solutions they need to address current industry issues and navigate through the rapidly-transforming sourcing ecosystem," said Jason Prescott, CEO of JP Communications, producer of the show.
Some highlights of the ATSC conference sessions, which take place on the show floor alongside 500 exhibits of the latest in apparel and textile products and services from more than 20 countries, include:
Canadian trade shifts and policy updates
The Canadian trade ecosystem is changing quickly and Bob Kirke, Executive Director of the Canadian Apparel Federation and Julie Hughes, President of the DC-based United States Fashion Industry Association (USFIA), will provide updates on directions in Canadian importing and exporting, new sourcing opportunities, and the latest shifts in the North American retail trade policy that are affecting Canadian fashion brands, retailers and manufacturers.
Global sourcing: where is the next China?
Leading global apparel industry expert Jeff Streader, Managing Director of Go Global Retail, will discuss China's changing role in the international sourcing landscape, and how the realignment of the global supply chain is affecting Canadian sourcing directions and opening new partner opportunities.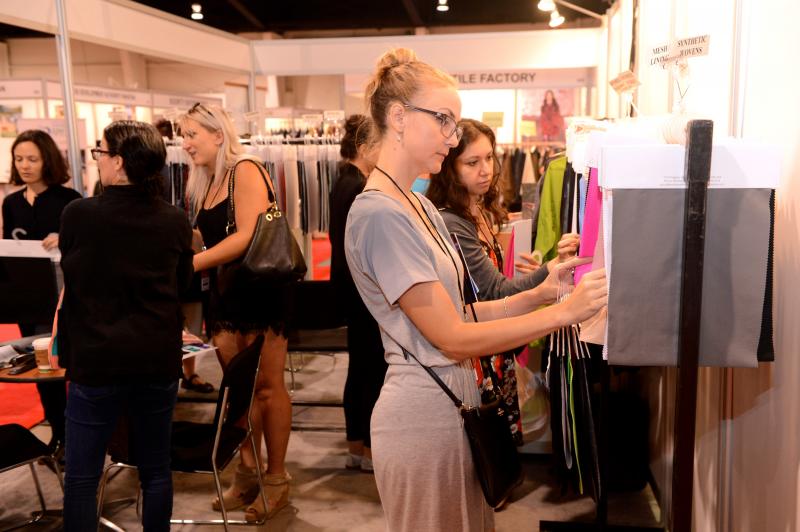 Sustainability is one of the most talked about topics in the apparel and textiles industry today. © ATSC
Expanding sourcing horizons to India
India has emerged as a premier sourcing destination and panellists Ayoosh Jain, Assistant Director of Federation of Indian Chambers of Commerce and Industry (FICCI) and Mahesh Sanil, Executive Director of the Wool and Woollens Export Promotion Council (WWEPC) will reveal India's new strategic direction, reinforcing its position as a leading player in the Canadian apparel and textiles supply chain.
Spotlight on sustainability in fashion
Sustainability is one of the most talked about topics in the apparel and textiles industry today. As one of the world's largest and quickly growing consumer industries, the fashion industry is taking bold steps towards integrating sustainable business practices. Avedis Seferian, President and CEO of Worldwide Responsible Accredited Production (WRAP), will examine the importance of sustainability in today's apparel world and share the necessary steps companies need to take to comply with laws, policies, regulations and industry standards.
Trade partnerships with developing countries
An increasing number of Canadians are creating sustainable trade partnerships with developing countries. Steve Tipman, Executive Director of TFO Canada – the expert in trade for developing countries and primary Canadian point of contact for emerging businesses exporting to Canada – will unveil new partnership opportunities and developments with his organisation's work.
Dozens of other high-profile officials – including Cao Jiachang, Chairman of China Chamber of Commerce for Import and Export of Textile and Apparel, and Mizanur Rahman, High Commissioner of Bangladesh in Canada – will also be on hand to discuss new opportunities for trade with their countries.
In addition to the show's exhibits and conference sessions, ATSC will deliver a world-class fashion show, representing local and international designers, up-and-coming student talent and global fashions presented by show exhibitors.
This article is also appears in...