1st February 2017, London
Comfort and athleisure trends to continue through 2017 and beyond
After years of tailoring and military inspired designs dominating men's fashion and style, 2016 saw a swing back to a more comfortable and relaxed style of dressing giving rise to the Athleisure trend and a demand for stylish clothing that fits consumers increasingly complex lifestyles.
This mega-trend demands key things:
Quality and a design/fashion edge: high quality design, fabrics and performance
Physical and psychological comfort: softness and comfortable design with easy care
Transition-ability
Consumers want enjoyable, stylish and high-fashion garments that are easy to wear and transition them through the different moments in their day
Market analysis website Euromonitor reports sales of "sports inspired clothes" having a percentage year-on-year growth of 5.92% worldwide and a growth of 8.23% in the UK alone, compared with a negative growth of sales of suits of -0.3% across the 2015-2016 period. This is good news for those working in both the knitted/performance fabric industries and clothing manufacturers specialising in sports and leisure wear, lounge wear and lingerie.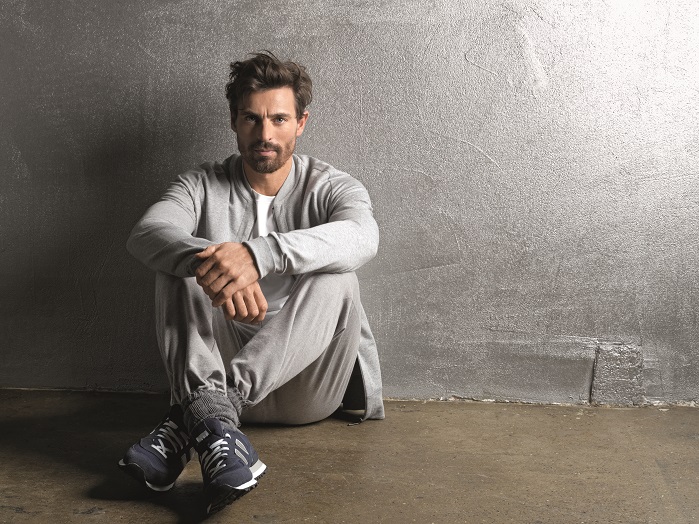 This mega-trend is unisex; however, the industry should take note that the menswear sector is predicted to grow most rapidly. Market and trend analysis website Mintel stated in its 2016 report: "Sales of men's clothing are expected to increase over the next five years, and grow at a faster pace than women's clothing over the same period. Men aged 25-34 are key to the market due to their transitional life stage as well as their relatively higher earnings."
This tendency has evolved as our modern life is becoming more demanding not just in terms of time but also the different moments of busy peoples' day. Professionals, in particular, need clothes that will transition them from daytime to evening. Commuters, who travel by bike, or sports and exercise enthusiasts need clothes that will take them to and from work. Consumers want clothes to help them integrate these different functional demands into their clothes simply. Now fashion has to fit in with the way people live their lives, rather than fashion dictating looks. Consumers now demand that their clothes should be both fashionable and highly functional – combining the two aspects that were once mutually exclusive.
Mintel called one of their key global trends: Life: An Informal Affair. "A less formal atmosphere has led to the popularity of more casual Athleisure clothing for both men and women. Gone are the days of only suits and dresses being suitable for workwear, with yoga pants and sneakers here to stay, and for more than just athletic wear. Comfort and utility are the main focus for many consumers who want clothes and shoes that can go from day to night," they explain.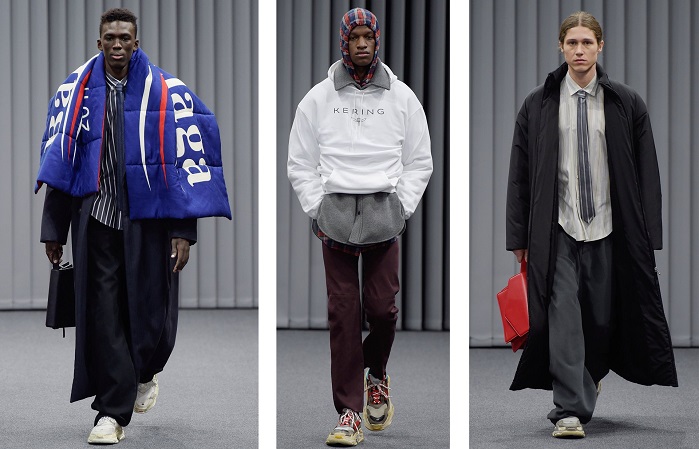 This January menswear runway shows have been showing a transition back to comfort and sports inspired dressing for men, moving away from the 100% tailored look to mixing of wearing high-end brand and branded tracksuit bottoms with tailored jackets. Leading designers, such as Balenciaga, in Paris demonstrated mixing and matching tailoring with sportswear; TOPMAN Design and Christopher Raeburn have demonstrated a shift from military wear inspiration to much softer sportswear look. Both designers used some technical fabrics, but for Raeburn there was a predominance of soft jersey. These collections preserved the "peacock" element that led the first wave of men's fashion, a fundamental idea that looking good supports a man's status. Mintel's 2016 analysis of US men's clothes shopping states: "Men's growing interest in their personal appearance is also a driver of growth." This growth is also reflected in their report on men's cosmetics stating: "men's beauty gains momentum", with high street US cosmetic brands Covergirl and Maybelline launching their men's lines.
This trend has now moved from outerwear to loungewear, but again can easily be worn outdoors – relaxed style does not mean scruffy, relaxed means comfortable elegance and key to designing a collection.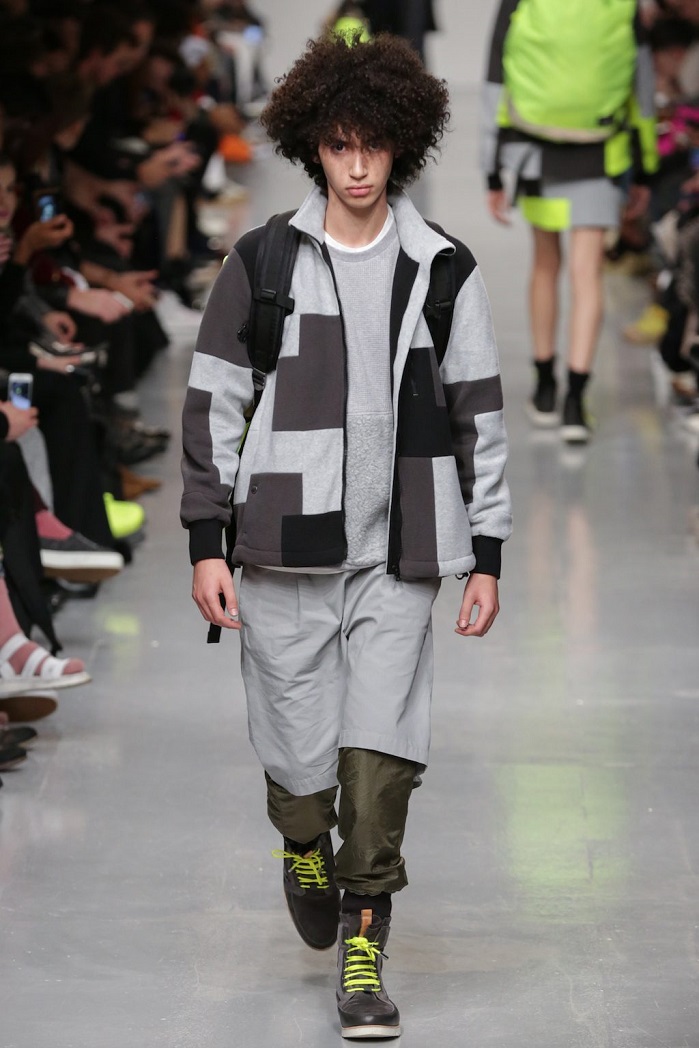 Claudia Brugger, Product Manager for menswear stated when talking to the Knitting Industry: "Loungewear is not bought any more for only wearing at home – they are more like "daily best friends" versatile basics, which can be used for many occasion in the leisure time and during weekends – at or away from home. Comfort and cosiness continues to be a must – but a well-groomed look gets more and more important." She also noted that Hanro have been expanding their lounge-wear ranges for some time.
Athleisure may be the fashion buzz word, however, it is just one part of the overall move towards multi-functional dressing. Brugger added: "This has opened up doors for cross-wearing – for nightwear being worn as casual-wear, for loungewear being worn as ready-to-wear. The "Multi-wear" approach is core – boundaries between formal business clothing, casual leisurewear and classic underwear are fluid, allowing for contemporary outfits which can be worn around the clock."
Fabrics need to be both comfortable and physically and emotionally comforting to the wearer to help get through the stresses of the day, so lightness, fineness, super-softness are key elements. Comfort is not just about softness and cosiness, intelligent fabrics reduce stress. Cooling/warming, moisture management and odour control are not just technological needs to be included in fashion and loungewear. Easy care, crease and "bagging" free also reduce stress. Designers of fabrics and clothes need to think in a 360-degree lifestyle way, as well as about aesthetics and performance.
Trend focuses of the recent January Interfilière show in Paris, which had the main themes of ultrafine and ultralightness, were on superfine fabrics. The ISPO performance and sports fabric show next week in Munich has marked out a trend called Suave, which uses superfine fabrics that go beyond superfine cottons, but are performance hybrid fabrics with increased functionality, such as anti-bacterial and moisture management (Five ISPO textiles trends for Spring/Summer 2018).
"We are constantly on the look for new fabric developments and are working closely together with our in-house production and specialised European suppliers. For the Autumn/Winter 2017 loungewear collection, we are using new fabrics developments such as double-face qualities and special kind of brushing fabrics, so cotton or cotton blends look like woollen surfaces with a tweed look, but offer the feel, wearing features and easy-care characteristics of soft cotton."
This article is also appears in...