9th April 2014, Hong Kong
Continuous international growth at Interfiliere Hong Kong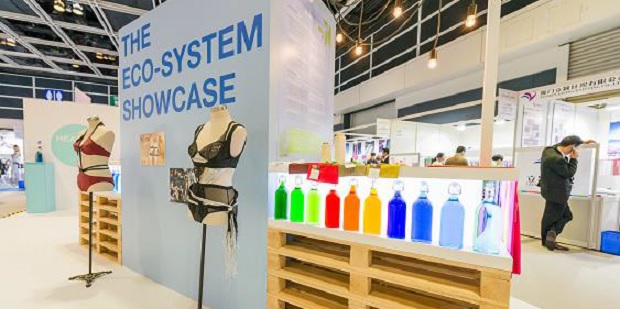 The 8th session of Interfiliere Hong Kong has again proven to be the quality intimates and swimwear trade show to attend when looking for innovation and inspiration, according to organisers of the event that took place last week at the Hong Kong Convention and Exhibition Centre.
The colourful and trend-inspired show was attended by 3200 visitors, 70% of which were decision makers. "At Interfiliere Hong Kong we meet a lot of clients from Hong Kong, China and Asia. It is always an efficient and successful show for us, and that's the reason why we have participated for many years," commented Eddie Wong, Sales Manager, Hana Fashion, Taiwan.
Growth
With a growth of more than 8% overseas visitors, the show confirms its international status. In 2013, the show already showed an international growth of 5% international buyers.
The top international visiting countries in 2014 were China, Japan, Germany, Taiwan, Thailand, Indonesia, United States, Russia and Baltic States.
With China being the biggest visiting country after Hong Kong, buyers from Guangdong were best represented followed by buyers and brands from Shanghai, Fujian, Zhejiang, Liaoning and Beijing.
Innovation and inspiration
At the heart of the show, there were the projects and seminars which brought the added-value the buyer, designer is looking for when preparing their next collections.
The event featured the Fitness In The Parc-themed trend forum, which gave the designers and buyers a clear overview of the latest trends in the bodyfashion industry. Another highlight was the pioneering collaboration between Eurovet, HKIAIA-member manufacturers and Concepts Paris for the Creative Lab, which showcased through prototypes the longings of the New Women.

The Eco-System showcase gave each visitor the possibility to use their five senses and learn more about the life-cycle of textile, apparel and the impact it all has on the environment.
Ecological prototypes
The showcase also profiled some ecological prototypes, using the recycled and sustainable fabrics and products of exhibitors, created by the graduate students of the ACE institute of the Hong Kong Polytechnic University.
The project was co-organised by Eurovet and the French Knitwear and Lingerie Federation. It was greatly received by exhibitors and visitors as sustainability is a hot topic in every company today, organisers report.
All these events were coordinated with trend and informative seminars to enlighten the visitors. The topics varied from consumer focused seminars, trend inspiration to sustainability.
This article is also appears in...