22nd January 2015, London
Craft For Life
I found out about the recent terrorist attacks in Paris during a tea break while I was teaching. As usual, almost mechanically, I pulled the phone out of my pocket to check my email, facebook and BBC news, and I found out about the tragic events. Many had already started showing their support for the families of the victims, others questioned whether the defiant act of the cartoonists was maybe a step too far even in our democratic and free countries.
Amongst all the "Je suis Charlie" banners that appeared on Facebook, the one that really caught my attention was a knitted swatch that displayed the newly famous slogan. I have tried researching the person who knitted it, but the image I found unfortunately leads to a website that is temporarily unavailable. As a designer, this little, anonymous swatch really reminded me of the close relation that we, as humans, have with art and how important creativity is in our life, both in happy and sad times.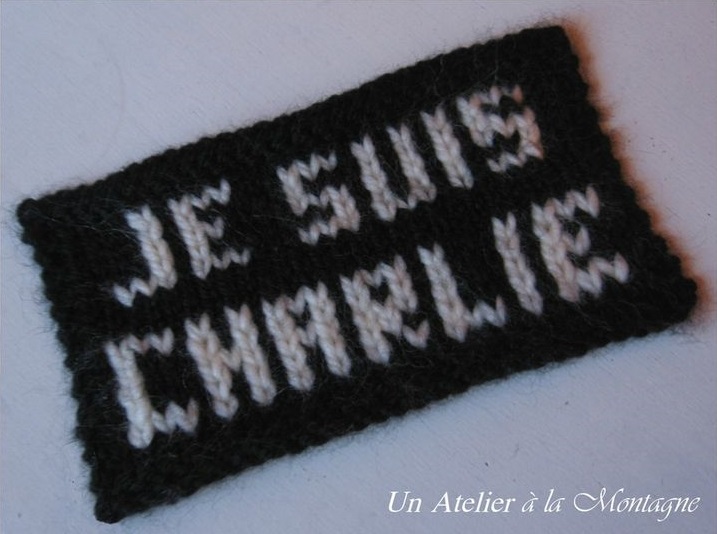 Although the "Je suis Charlie" swatch was a sporadic testimony to this, I imagined there would have been more people who had a similar response, so my virtual quest continued until I stumbled upon the work of Lisa McFetridge.
Lisa designed some "Je suis Charlie" hat patterns to "honour the Charlie Hebdo writers who died in the attacks and for the right of freedom of speech". You can see and download the pattern here: www.ravelry.com/patterns/library/je-suis-charlie-cap. From what I have read, Lisa never made too much money from knitting so she decided to use her skills to promote social causes she cared about. She also designed some hats for the Boston Strong movement in the aftermath of the terrorist attacks in Massachusetts. As Lisa stated on her Ravelry page, all the profits made from the sale of the hat will go to UNICEF.
The connection between tragedy, trauma and creativity seems inevitable, after all art is a language, an impulsive method of expression that helps us communicate with others and at times, to deal with our pain. The use of craft to raise awareness on certain social issues, however, is relatively new, but I think its incredible success is due to the immediacy of the message communicated. Crafts also encourage a very informal, friendly and yet powerful dialogue. There is actually a term to describe such a movement, and that's "Craftivism".
The term was coined by Betsy Greer, allegedly the godmother of Craftivism. Amongst other interesting things, Betsy has written a book called "Knitting For Good", in which she describes ways to use knitting to improve your life and the ones of people in your family and community. I still haven't read the book, and I'm sure some people would consider it perfect material for the self-help section, but in my opinion Betsy's work is about reconsidering our understanding of hand knitting, and how something so simple and relaxing can have a very positive impact on whole communities and change people's lives. It is so empowering to be able to look at out beloved craft in this way!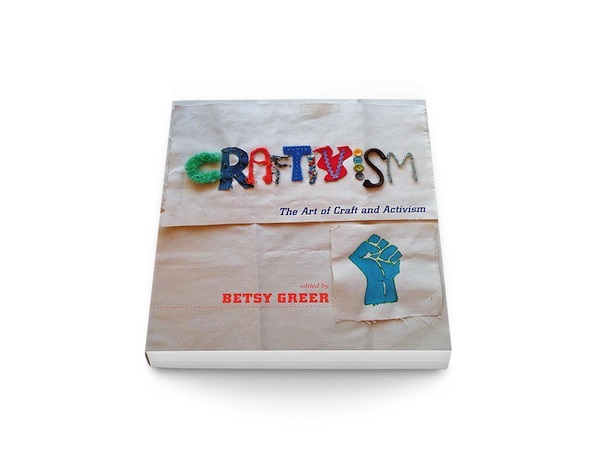 We have our own craftivist group here in the UK, this is a link to their website: www.craftivist-collective.com. I'm not really an activist, so my interest in such a movement is in how it is redefining the identity of craft, the strength of the political message conveyed and its politeness. There has been a huge resurgence in popular crafts in the past 15 years or so, and there are far too many yarn bombers these days. Despite all this, I'm surprised the face of crafts hasn't actually changed that much: when I think of the word "craft" young people knitting cup cakes or doing cross stitch come to mind, along with expensive, hand made jewellery or ceramics presented on clean, white plynths or stands.
The reason why I like craftivism is because it's a hybrid, it's almost a paradox. It's reinvigorated female energy that transcends the divisions of the sexes, that confers an active role to those traditionally female activities. it is quiet, yet effective. It attracts people in a positive way, it's not in your face and it's nice to look at!
Craftivism has also been linked to anti-capitalism: despite what our opinions on the subject might be it is interesting from a social and an artistic point of view to have a look at this movement. One of the most interesting initiatives I have come across is the Counterfeit Crochet Project (www.counterfeitcrochet.org), where crocheters around the world are invited to recreate their favourite designer hand bag with their hooks. Sometimes the replicas are very good, sometimes they are totally different, but nonetheless they all express a new attitude of the consumers towards fashion, a desire to maybe subvert the rules of the industry, to be unique, and to "do it yourself".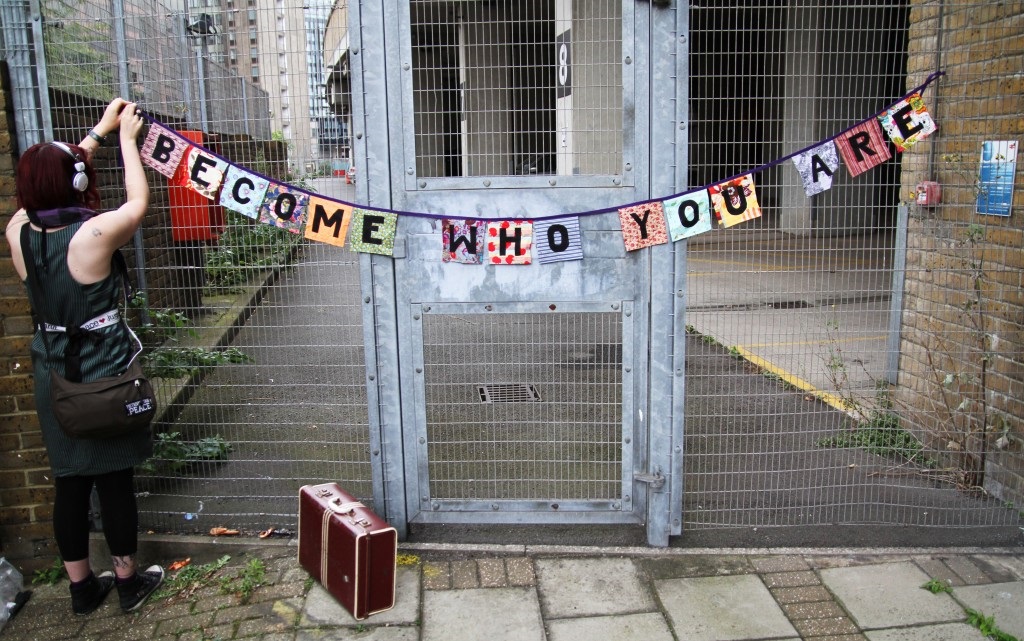 This is probably why small companies like Knyttan (www.knyttan.com) or Print All Over Me (www.printallover.me) are becoming increasingly popular: customers feel they need to define their own identity within the infinite social ocean, to have their voices heard amongst the human choir. As a designer, I wonder how this shift of values is going to change what we do: technology is already allowing more and more people with no training or experience to be designers, to shorten the gap between ideas and reality, so what is design going to be like in the future?
This article is also appears in...