6th September 2013, Portland, OR
CRAiLAR announces European wet processing facility
CRAiLAR Technologies, which produces and markets CRAiLAR Flax fibre, plans to acquire a European fibre dyeing facility with more than thirty years of experience in the industry. The company is remaining tight lipped about which particular facility it is acquiring, saying only that it is located in one of Europe's traditional flax growing areas.
Agreement
The facility is currently capable of producing in excess of 250,000 pounds of CRAiLAR Flax fibre per week with room to expand.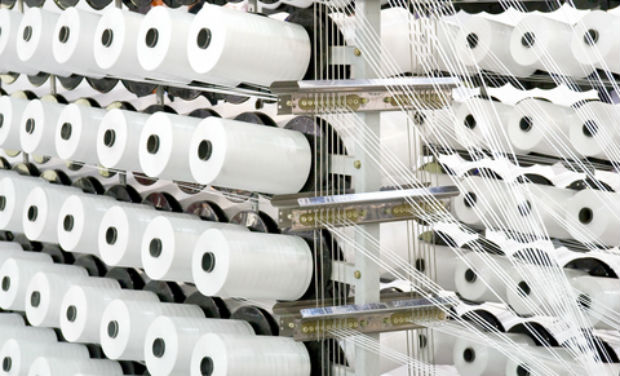 Under the terms of the letter of intent, CRAiLAR will acquire the facility by retiring approximately US $1.2 million of the vendor's debt over a three-year period. Additionally, CRAiLAR will enter into a ten-year lease and option to purchase agreement on the building housing the facility with a renewal option for an additional ten years.
Acquisition
"We are thrilled by the prospect of having complete control of the CRAiLAR production process and, we believe, an immediate path to positive gross margin with no capital outlay," said Ken Barker, Chief Executive Officer.
"Acquisition of this facility would accelerate our production timeline by six to nine months; eliminate construction risks inherent with a 'green field' project; and substantially reduce the capital required to achieve one million pounds per week of capacity. The plant is also is located in an area known for flax growing excellence, thereby providing an abundant source of feedstock, and ties in perfectly with our European flax fibre sourcing initiative."
The proposed establishment of a CRAiLAR wet processing facility in Europe is in addition to the longer-term plan to establish a fully integrated CRAiLAR facility at the Company's present site in Pamplico, South Carolina.
CRAiLAR Technologies
Founded in 1998, CRAiLAR offers cost-effective and environmentally sustainable natural fibre in the form of flax, hemp and other bast fibres for use in textile, industrial, energy, medical and composite material applications.
According to the company, CRAiLAR Flax, produced using a fraction of water and chemical inputs, is the newest natural fibre introduction to the market. The company supplies its CRAiLAR Flax to HanesBrands, Georgia-Pacific, Brilliant Global Knitwear, Tuscarora Yarns, Target Corp and Kowa Company for commercial use, and to Levi Strauss & Co, Cintas, Carhartt, Ashland, PVH Corp, Cotswold Industries, Cone Mills and Lenzing for evaluation and development.
This article is also appears in...