20th August 2015, Alexandria, VA
Creative Ticking appoints Dennis St. Louis as new President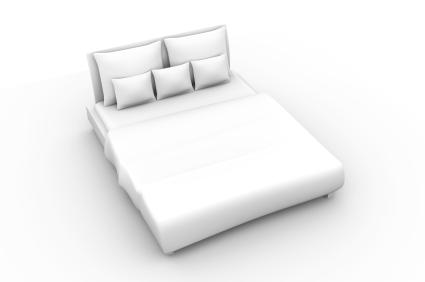 Textile supplier Creative Ticking, a division of Beverly Knits, has promoted Dennis St. Louis to the President role, the Bed Times magazine reports.
Dennis St. Louis joined the Gastonia, a North Carolina-based company, in 2014 as Vice President of Business Development. As President, St. Louis oversees all functional areas of Creative Ticking, as well as its cut-and-sew arm, Creative Fabric Services. He will report to Ron Sytz, Beverly Knits Chief Executive Officer.
"As we continue to grow the company's knitting operations and expand our product offering to include unique circular knit fabrics, woven patterns and the combination of these in premium-quality cut-and-sew covers, Dennis' expertise will provide the leadership in building brand awareness," commented Mr Sytz.
Diversifying product portfolio
"We will continue to concentrate our efforts on utilizing our state-of-the-art knitting facility and domestic capacity in diversifying our product portfolio of performance mattress fabrics and FR solutions, as well as expanding Creative Ticking's cut-and-sew operations," said Mr St. Louis.
"That, along with our investment in design and sales personnel, will provide innovative, cost-effective solutions for the industry," he added.
Denis St. Louis has more than three decades of industry experience, including executive positions with Thrace-LINQ, Vita Nonwovens and Burlington House of the International Textile Group.
Creative Ticking
Developing fabric solutions to help customers improve their manufacturing efficiencies, the company provides innovative solutions, such as Caress Barrier Solutions TioTec and TioTec Free.
Providing a wide variety of fibres and treatments for mattress solutions, including natural, eco-friendly, recycled, performance, luxury and 1633 compliant products in a range of weights and looks, Creative Ticking aims to deliver the best products in the industry.
The manufacturer offers30 years of experience and a technical team that develops innovative solutions for all knit fabric markets. In addition to mattress fabrics, Beverly Knits produces textiles for the apparel, automotive, industrial and medical markets.
This article is also appears in...