10th March 2016, Gastonia, NC
Creative Ticking to debut its Sport Support concept bed for ISPA EXPO 2016
Creative Ticking, a division of Beverly Knits, will debut its Sport Support concept bed at ISPA EXPO, which will take place from 9-12 March in Orlando, FL. The bed showcases Creative Ticking's capabilities in delivering innovative sleep solutions that pull from different facets of the textile industry, the company reports.
The company will also present its new logo as part of its new look and branding initiative also featuring a new tagline and website. The firm is leveraging relationships and experience from its parent company, Beverly Knits, one of the largest circular knitters in the US.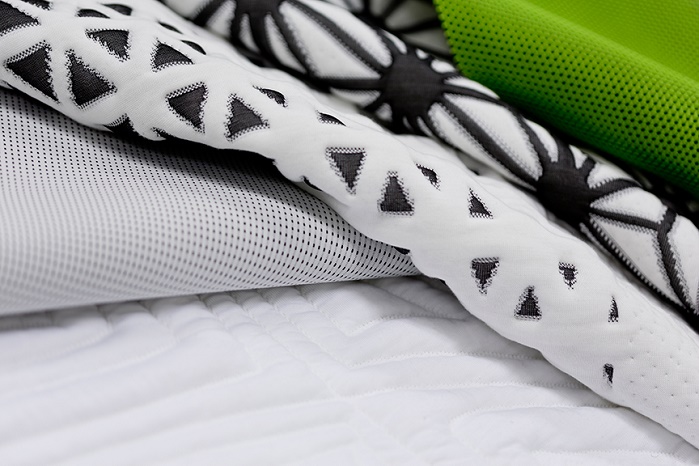 With more than 35 years of experience in the knitting industry, Beverly Knits is the technology centre behind Creative Ticking, developing fabrics not only for the bedding category, but for a diverse mix of other industries, including activewear, intimate apparel, outdoor products, automotive, medical and industrial.
Technical fabrics
Designed for comfort and true performance, the Sport Support concept bed features two unique top-of-bed products, Embrace and Air Vent, designed by Creative Ticking and manufactured by parent company, Beverly Knits.
The first technical fabric showcased with the Sport Support concept bed, Embrace, is made to embrace the body at the moment of contact to create a more supportive sleep experience. The second technical fabric Creative Ticking will debut is Air Vent. Air Vent is part of the bed surface and is designed to allow the core of the bed to breathe by letting more air permeate through the fabric, creating a cooling sleep experience.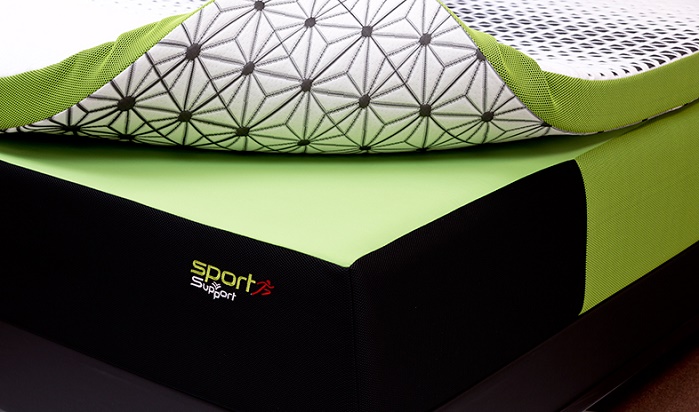 "The catalyst for the Sport Support concept bed was the design and technical abilities of modern day athletic wear," said Constance Sousa, director of design and merchandising at Creative Ticking. "For example, with Embrace, the fabric is meant to envelope the skin and create a peaceful, cradling night's sleep, something that a typical top-of-bed fabric doesn't provide."
Inspiration and design
The Sport Support concept bed will be shown in black, white and lime green. The vibrant border design and geometric pattern of the top of bed fabrics are reminiscent of what you find on a running or athletic shoe, something from which Sousa and her team drew a large amount of inspiration, the company reports.
"Thanks to our relationships with leading performance apparel brands through Beverly Knits, Creative Ticking was able to leverage knitting technology outside of the ticking world to create something truly unique," said Dennis St. Louis, president of Creative Ticking.
"The Sport Support concept bed is an excellent example of the capabilities that set us apart in the industry and we plan on continuing to showcase new ideas that evolve from these key relationships moving forward."
New look and branding
After 10 years in the bedding industry, Creative Ticking unveils a new look and branding initiative. Demonstrating its commitment to bringing the industry fresh and unique sleep solutions, the new tagline, Knitting the Fabric of Dreams, speaks to the depth and breadth of technical expertise behind Creative Ticking, the company reports.
"Our new branding is intended to communicate Creative Ticking's ability to combine imaginative style and design with our advanced technical expertise to create innovative solutions for the bedding industry," said Ron Sytz, CEO for Creative Ticking. "There is really no limit for us; we are knitting the fabrics our customers only dream about."
This article is also appears in...