Harley of Scotland, a high-quality knitwear producer based in Peterhead, Scotland, is co-branding its 100% cashmere range this season with Todd & Duncan, a leader in the production of cashmere yarns for the world's famous knitwear brands.
Following recent discussions and design meetings, final labelling was developed, which will be launched at trade shows in Glasgow and New York in January.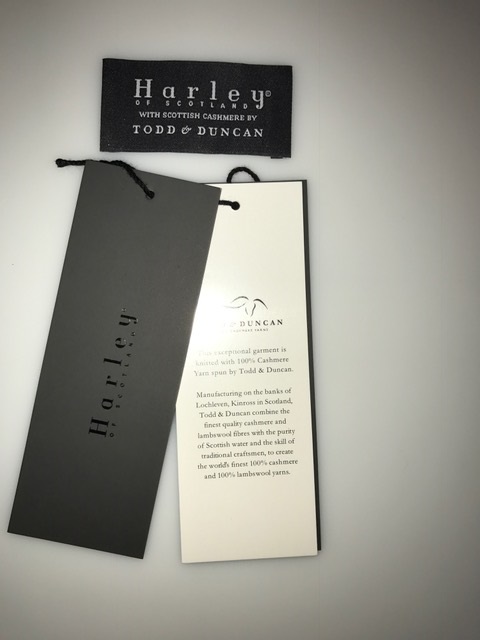 "We believe in promoting the history and heritage of two long standing Scottish companies to show that high quality products are still made here and should be celebrated," said John Watson, Production Director, Harley of Scotland.
"We are well established and mainly seen as a super soft Shetland knitwear manufacturer, which is great, but I decided I would like to widen our reputation into other areas." The company has recently made a major investment into new machinery, acquiring two of the latest Shima Seiki MACH2XS machines in 8 gauge, to target the cashmere market and gave consideration as to how it wanted to brand it.
"One issue was how the reputation of cashmere has suffered due to the shearing of the short hairs from the fleece rather than the combing of the long hairs as was the established way," Mr Watson explained. "We needed to be sure we could project that high-quality cashmere products were still being produced by Scottish companies and Todd & Duncan were the company that shared the same thoughts and values as ourselves."
Made in Scotland
According to Mr Watson, Todd & Duncan also had similar thoughts as they have co-branded in the past, but the final product never said, "Made in Scotland", which is something the company has always looked for.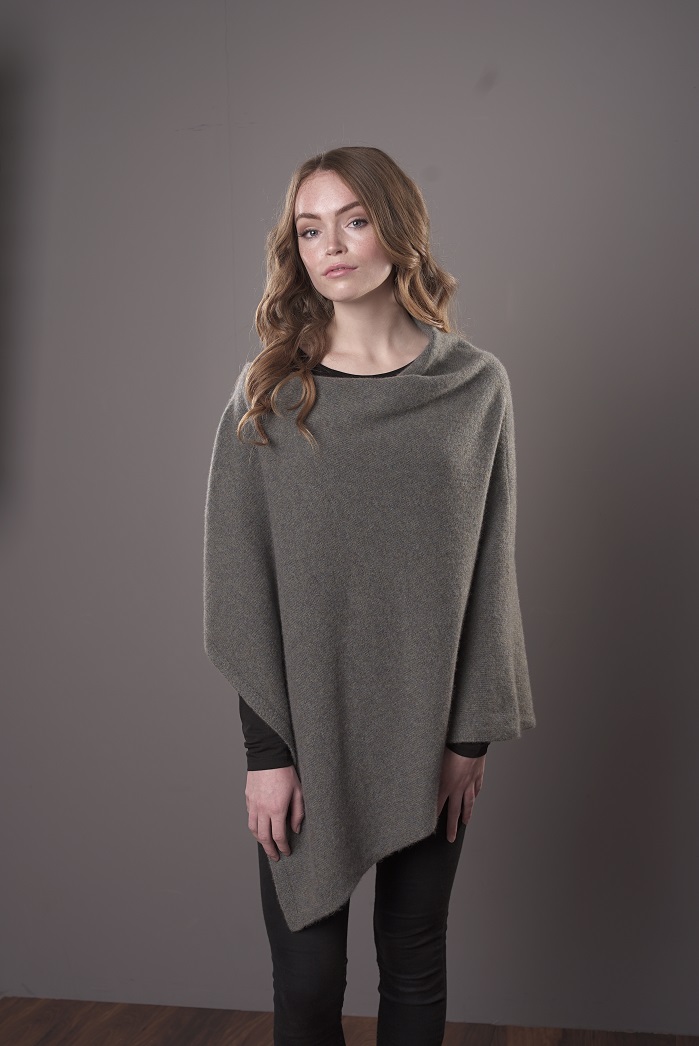 Todd & Duncan was founded in 1867 in Scotland by William Todd and James Duncan. The original mill was in Alva, Clackmannanshire. It acquired the Kinross spinning mills on the shores of Loch Leven in 1897. When fire destroyed the Alva mill in 1906, the entire business moved to the Kinross site.
After the WWII, the company grew into one of the world's largest and finest quality spinners of cashmere knitting yarns. Significant investments have been made since in the latest technology to enhance the performance, productivity and consistency of the natural fibres and Scottish spinning expertise. Todd & Duncan became a subsidiary of Ningxia Zhongyin Cashmere Company in September 2009 and ranked number one in the Chinese cashmere industry since 2004.
Harley of Scotland
Harley of Scotland is a classic Scottish knitwear manufacturer. Peter Harley, inspired by the beauty of Scotland's coastline and his experiences as a fisherman, established Harley of Scotland, originally as Glenugie Knitwear in 1929. In 1968 Peter's son began to introduce his sweaters to overseas outlets.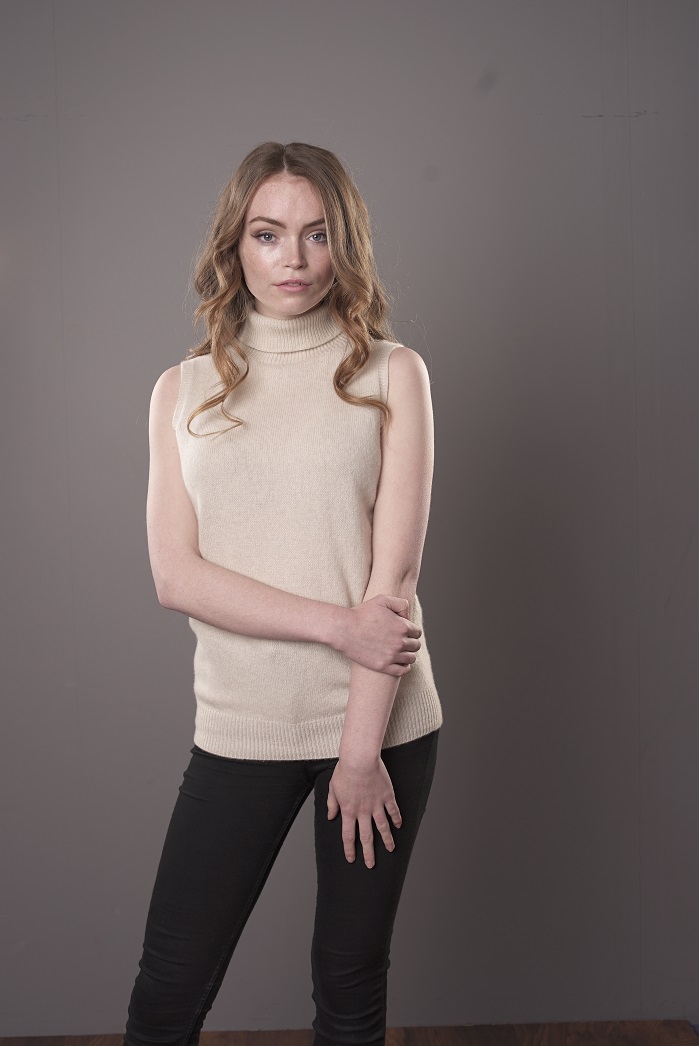 In 1973 Glenugie became Harley of Scotland and the company started making knitwear for the USA, Canada, Japan and many European outlets.
In 2001 the company became one of the few private Scottish knitwear companies to offer seam free production techniques to complement its traditional practices. "Our proven record of producing the finest quality knitwear for 87 years, our ideas and inspiration, or our eclectic blends of the highest quality fibres, textures and patterns, and pairing our traditional techniques with highly sophisticated technology – ensures the perfect balance between old and new," the company comments.