Wacoal, a leading Japanese lingerie and shapewear brand, will exhibit its latest product innovations at Salon International de la Lingerie, the leading event for the lingerie sector, which will take place alongside Interfilière Paris from 20-22 January 2018.
Under the Wacoal Europe umbrella there is currently six lingerie brands and three swim brands, including: Wacoal, Freya, Fantasie, Elomi, Goddess, and b.Tempt'd. Wacoal Europe's portfolio of brands offer an expansive range of sizes from 32AA to 42H to cater to every woman.
This Fall/Winter, Wacoal unveils a new shade of Sexy Shaping: a vibrant red. This concept of sexy shapewear, launched by the brand a few months ago, is designed to celebrate its innovative, elegant, on-trend collections.
Sexy Shaping
The new contemporary creations are designed in all-over lace. The brand introduces striped lingerie with a geometric design that sculpts the body in an invisible manner, with incomparable softness. This range consists of an underwire bra, three different bottoms, and a short, shaping dress. To accentuate the sculpting effect, certain insets are reinforced, and the elastic waistband offers a velvety texture for ultimate softness against the skin.
"We're offering a new approach to shapewear: Sexy Shaping. This way, we offer comfortable lingerie designed to be worn all day long, while retaining the notion of design, streamlined shape, and elegance that all women want. It sculpts the body and provides total support. This lingerie elevates the feminine form and each woman's curves without changing them," commented Sachi Wakashiro, Head Designer, Wacoal Lingerie.
When East meets West
Originally founded in 1946, Wacoal has become one of the largest lingerie brands, gaining popularity worldwide. Created by Koichi Tsukamoto, it positioned itself as the market leader in Asia, starting in the 1970s. In 1978, Wacoal founded, within its headquarters, The Kyoto Costume Institute (KCI), which possesses a collection of around 12,000 pieces, including a vast selection of lingerie and over 20,000 works that extend from the 16th century all the way to the modern era.
Established in Japan, Wacoal has become one of the leading lingerie brands worldwide through its expansion into Europe in 1992 and North America in 1981. To grow its business throughout Europe, the Wacoal Group acquired the Eveden Group in the UK in 2012, and made it a Wacoal subsidiary. Wacoal launched its first shapewear collections in 2009.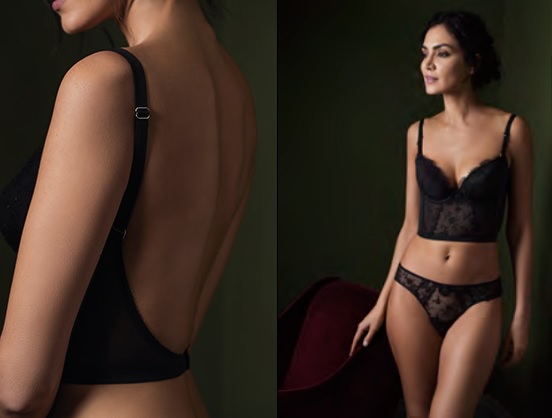 "Wacoal is our most premium brand within our portfolio and therefore the brand direction reflects this. We want to unify what our brand stands for not only by the products we create but by the women we speak to and the other brands we associate ourselves with. Our aim is to get within our target audiences consideration set, therefore, you will see a different approach to our communication with Wacoal, as we go into S/S 18," explained Laura Simon, Brand Manager.
Wacoal shapewear
"The success of Wacoal shapewear is intrinsically linked to innovation in our fabrics and our unique development process. From the start of the shapewear boom in 2009 until today, Wacoal has constantly reinvented itself and pushed its ranges forward, from Beauty Secret to Beyond Naked: this is ultra-soft lingerie with seamless edges, perfectly following the body's every move like a second skin and offering total invisibility under clothing," commented Sachi Wakashiro.
"Its double panels connected with minuscule heat-sealed stitches allow for both softness and breathability. Unlike traditional bonding methods, this technique guarantees an incomparable level of comfort."
Research centre
Wacoal says it is focused on upscaling products. The brand founded its institute, the Human Science Research Center, in 1964. This organisation dedicated to scientific research on feminine beauty seeks to study the feminine form in all its complexity. Its objective is to fit and design products that meet the needs of all women's body types.
Currently, the Human Science Research Center employs 33 individuals, 22 of which are women, and their research covers a vast number of fields, from fabrics to sensory perception. With its research centre, the brand develops technologies based on a database of more than 40,000 pieces of information.
"In the past, we made use of the expertise of the Wacoal Human Science Research Center to develop innovative products that were a great success in European markets, such as the Good Up Bra, Hip Walker, and Good Up Girdle, which remains a part of our range," said Sachi Wakashiro. "Today, we hope to create something new by relying on innovations developed by our research centre, enhanced with a European eye for style and trends. We want to offer a wider range of products so that every woman can have more choices in terms of lingerie that suits her particular lifestyle."