The idea of going 'barefoot' in the gym and outdoors got picked up several years ago, after a number of studies pointed to the health benefits of exercising barefoot. According to the research, traditional shoes tend to weaken our feet and ankles by encouraging poor form as we exercise. Barefoot training, however, has been shown to strengthen the minute muscles in our body, so we are better equipped to take on our active lifestyles.
Since then, many brands acted quickly to introduce their own take on the concept of barefoot-style shoe socks for walking, running and sports. A Richmond, VA, based health and fitness start-up Kinis, however, believes it has spotted a gap in this relatively new market, concerning the so-called 'transition period'.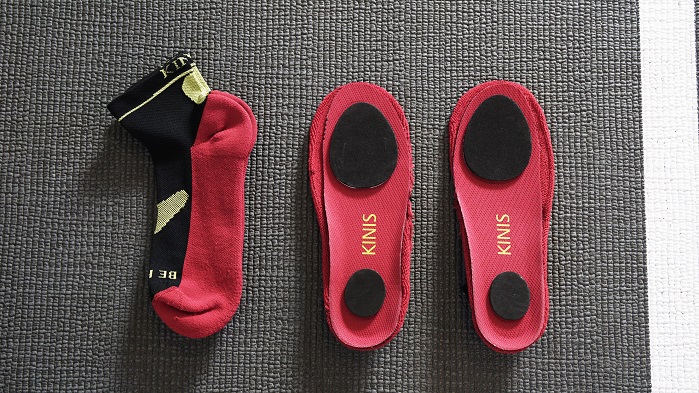 "We believe activewear should amplify, not hinder our body's ability to perform, so we set out to create a better kind of footwear, a product that helps people transition from sneakers to barefoot running – comfortably, safely ad at their own pace," the company explains.
"We started with the sock, and we wanted it to be durable enough to withstand high intensity training activities but soft enough to be comfortable to wear. Most importantly, we wanted it to address what other shoe socks failed to do – it had to bridge the gap between wearing shoes and exercising barefoot."
Kickstarter campaign
Following the 18 months the company spent in designing and working with its domestic manufacturers, Kinis finally launched a Kickstarter campaign this week, with a goal of reaching US$ 15,000 in the next month. "In order to move forward with first production, we need to raise US$ 15,000 to finalise tooling and place orders for raw materials. Our domestic manufacturers are ready for production," the company says.
The company developed its first shoe sock prototype in winter 2016, which was followed by product testing, feedback analysis, further prototypes, patent application, design improvements and tooling development. In case of a successful funding campaign, the brand aims to start production in February next year, with the first shipment to backers to take place the following month.
Comfortable and accessible for people in all stages of their personal fitness journey, the socks are designed exclusively for indoor activities, such as running, training, waking and yoga. Size, colour and styles will be requested in survey once the brand has a successful campaign.
Shoe socks
"We've created the ultimate barefoot training shoe sock – one that works for all body types, all lifestyles, and all fitness levels," the company reports. On offer are two styles developed by the brand.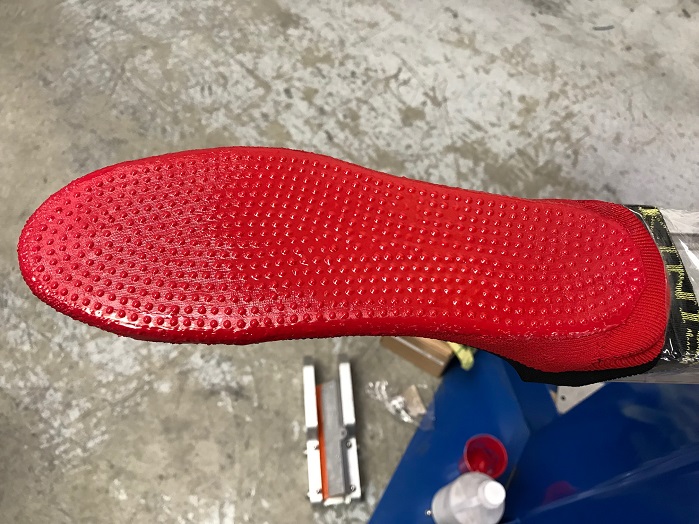 The Lucy high-performance sock made from durable polyester yarn features a seamless knit construction with a heal supporting Y-stich and arch support. It offers antimicrobial treatment, moisture wicking technology, cooling top ventilation and a double padding on the sole to maximise comfort. "Our high-performance sock, The Lucy, works with traditional exercise. You can wear it with a shoe. Or you can wear on its own if you're already comfortable with barefoot exercise," the brand explains.
The second sock, Nomad, includes a removable foam insole, designed to allow people to transition from athletic shoes to barefoot exercise at their own pace. "We wanted it to be derivative of the shoe, so it feels familiar. We landed on a one of the kind design – a rubber outsole that was water and slip proof, paired with interchangeable foam foot pads of different thickness levels to allow people a gradual transition at their own pace.," the company explains.
Nomad
The company's Nomad sock is made of strong and durable polyester fibres, which are said to offer microbial and wrinkle resistance and industrial strength, nylon, for abrasion and oil and chemical damage resistance and low moisture absorbency, and spandex, for increased comfort. The sock comes with two pairs of removable foam pads.
In addition to the Lucy's features, this Nomad shoe sock also offers double layered padding, waterproof bottom, non-skid micro dot design and biodegradable plastisols.