Jana Bukolovska reports
A Make it British event, which took place in Manchester last week, in association with the Manchester Fashion Institute, attracted over 200 designers, manufacturers, retailers and academics, who gathered together to join a debate on how to build a Made in Britain brand. The event was hailed a success, facilitating a positive conversation about the relevance of the British made product, the importance of bringing growth and job opportunities back into the UK, and the challenges that entails.
According to Kate Hills, the founder of Make it British, the UK textiles industry, which has been in persistent decline since the late 1970s, has finally seen a rebirth. "Not only have several textile mills opened, but we also have the first cotton spinning plant in the UK for decades," she said in the welcoming address.
"I think there are several factors that contributed to this turnaround. Obviously, there is an increasing cost of producing overseas, particularly since the Brexit referendum, and the way the exchange rate is going has really helped the new UK producers and brands, because suddenly it is much more affordable to manufacture goods here," she said.
British knitwear
"One of the things that is most exciting is that it is not just retailers who are looking to find things to make here, but all the new brands that are actually making Made in Britain label part of their brand DNA," said Ms Hills.
Ross Barr-Hoyland, who participated in a panel discussion, is a self-taught designer and entrepreneur, who set up his menswear luxury knitwear brand, Ross Barr, in 2015, after receiving support from The Prince's Trust enterprise programme.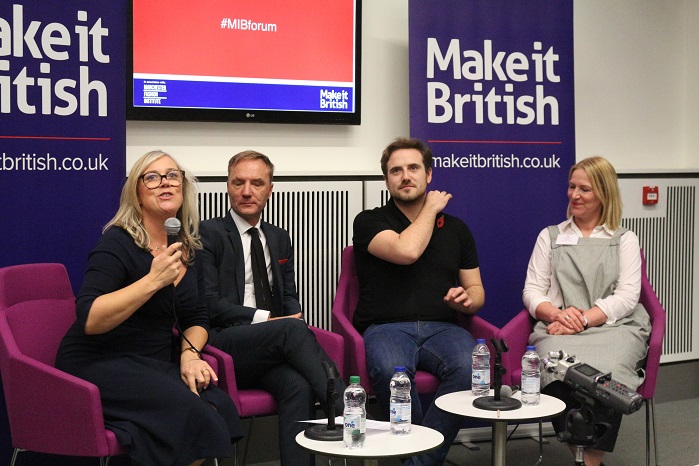 During the panel, he shared his idea behind the brand, which has recently expanded its sales to China. "I think when I saw top prices being paid for products that have no craftmanship behind them and that are mass-produced, I decided I wanted to bring back that manufacturing to create job opportunities and employment for people. So instead of buying a product from the other side of the world, you have that traceability with it, so you can actually go see every aspect of where an item was made and be able to trace it back to its origins."
Traceability and flexibility
Issues like sustainability and transparency were acknowledged as some of the key aspects of having a manufacturing plant based in the UK. "It is easier to control your quality when your factory is on the same site as you," said Sara Prowse, CEO, Hotter Shoes, the biggest footwear manufacturer in the UK. "Having a factory in the UK means we are very flexible and we are very agile. Also, it means we are less exposed to currency fluctuations."
Relying on heritage
There has also been a renewed interest in the Made in Britain brand. According to HM Customs and Excise, there has been a 25% rise in the export of British-made clothing since 2011, largely, due to the emerging markets, such as China and the US, wanting to buy more products made in the UK. A survey conducted for The Partners by Lightspeed GMI, shows that 25% of people regard a brand's British heritage as the most important factor in their purchase decision. According to a YouGov research, 47% of customers are now saying it is important to support British producers.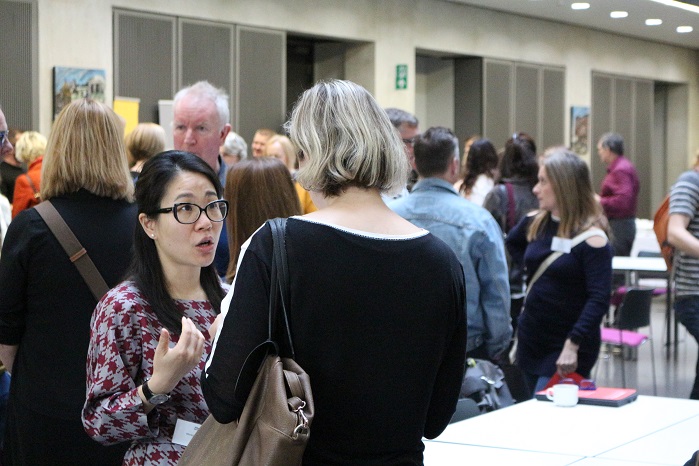 The shared opinion among speakers was, however, that it is important not to forget about the functionality and the relevance of the product, which should come before the emphasis on the brand British. "Brand British is growing and is stronger than ever," said Ms Prowse. "And the brands that are going to win in this difficult trading environment are those that stay relevant and connected to their customers' wants and needs. Having a brand story built around British heritage just adds to their strength in terms of ways they can connect to the consumer."
Mat Booth, Founder, Both Barrels Supply, and a product designer specialising in performance sportswear, shared a similar view. "It is about being British plus. It is important to consider issues like sustainability, quality, innovation and functionality. I am keen on updating what British means – whilst I think we've got a tremendous heritage, we need to learn how to reflect on cultural and societal changes and target different audience," he explained.
Positive outlook
The conversation throughout the day was positive with a collaborative can-do attitude as delegates agreed that is was essential to "forge together as a Make it British community to take control of our future".
"We may not have all welcomed the Brexit result, but we should all be ready to make the most of it. A weaker pound reinforces the desire for he UK customers to look to our own manufacturing, rather than import, and overseas buyers look upon us as equals regarding our competitiveness," said Tracy Hawkins, Head of Business Development, English Fine Cottons, the only commercial cotton spinner in the UK.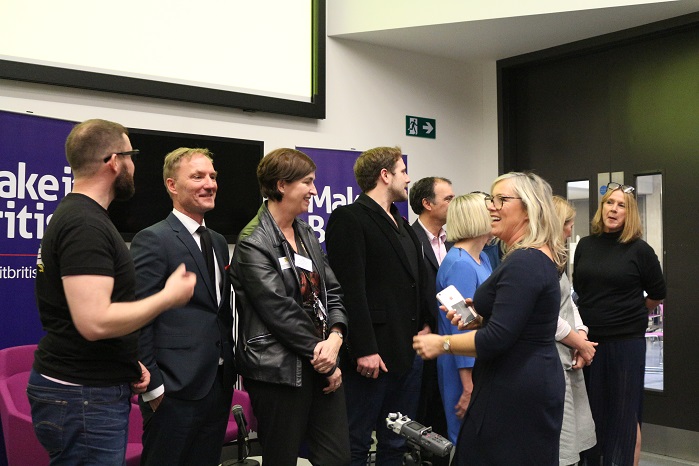 "With the heritage that we have in the business, it's been a tragedy to see it decline, and now it's really thrilling to see an industry that is actually up again, and to be a part of that is a great privilege," commented David Collinge, Group Managing Director, John Spencer Textiles.
Skilled staff
However, one of the issues discussed during the event was the lack of skilled staff in the British textiles industry. "We are employing 9% more people in the sector than in 2011, but we do need another 23,000 more people to go into jobs in textiles in order to keep up with demand," said Ms Hills.
Tanya Dimitrova, Director, Tanya Dimitrova Sampling and Production, also noted the shortage of skilled labour force. "In the past it was much easier to find skilled staff, but it looks like now fewer people are willing to take these jobs, and we struggle a lot at the moment, because our workload is increasing, but we haven't got the staff," she said.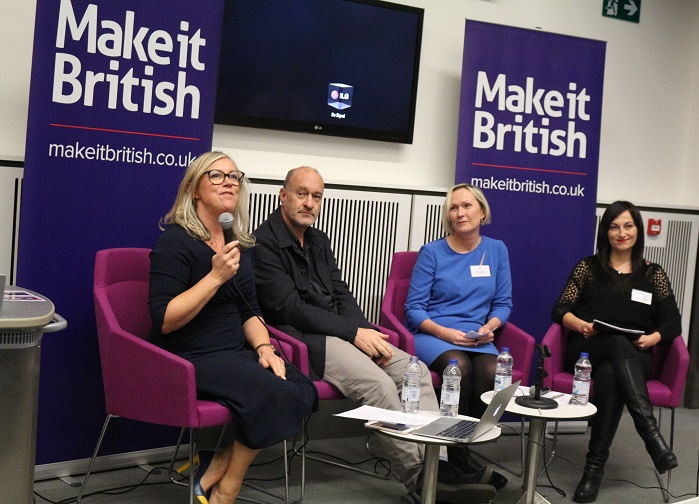 Barbara Shepherd, of the Manchester Fashion Institute, who co-hosted the event in association with Make it British, was quick to highlight the potential of delivering a successful partnership between universities and businesses for a sustainable future. "Working with a student placement is the most cost-effective way of tapping into the latest technology, R&D and talents," she said.