Italian warp knit seamless (WKS) specialist Cifra is showcasing its latest innovations at the upcoming ISPO Munich trade fair, which takes place from 28-31 January. The company will focus on the benefits its WKS technology can offer outdoor apparel and sportswear manufacturers, replacing conventional garment-making techniques utilising circular or flat knitting machines.
"In the sports world, this innovative technology plays a fundamental role in the creation of unique, high performance, functional, yet contemporary styled garments which also guarantee unprecedented comfort and durability," the company explains. "The fact that there are no seams is what prevents skin irritations from occurring, and the ventilation openings make it so that moisture stays under control, with the apparel still conforming perfectly to the body like a second skin."
Wool project
Among new innovations, Cifra is presenting a project dedicated to wool. For the first time, a 100% Merino wool yarn, developed by Schoeller, is being used in combination with the WKS technology in order to create garments that can maintain a constant body temperature thanks to thermal insulation that generates an ideal micro climate, allowing for good breathability and absorption of excess humidity.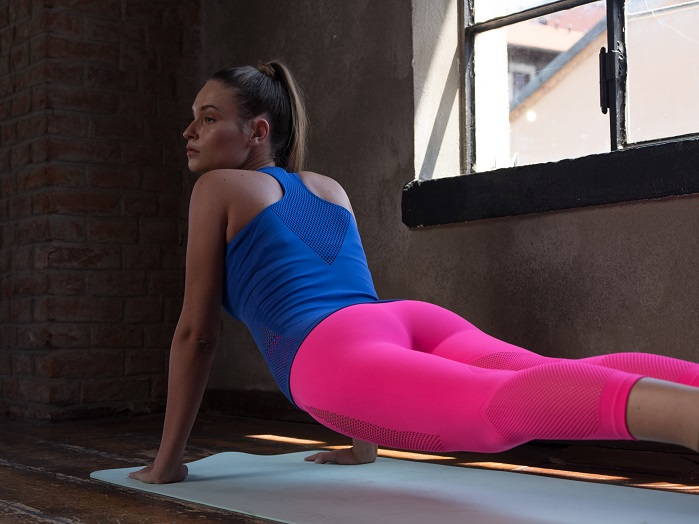 Combined with elastane, fabrics are designed to guarantee a perfect fit and total comfort during physical activity, making the technology ideal for baselayer clothing, yoga wear and leisurewear.
WKS technology
Among the advantages of WKS technology, is the absence of a diameter: the jacquard system allows for diameter sizes to be decided upon at will. Different diameters can be worked at the same time, such as body and sleeves, and gloves or leggings.
The possibility of creating models and designs without any limit constrictions is another advantage, according to the manufacturer. "It is possible to design any type of design or logo without any limits in terms of size and shape," it explains. The garments are also ladder-proof: thanks to the WKS technique, garments are more wear resistant, and in the case of holes or tears the warp-knit mesh material still does not fray.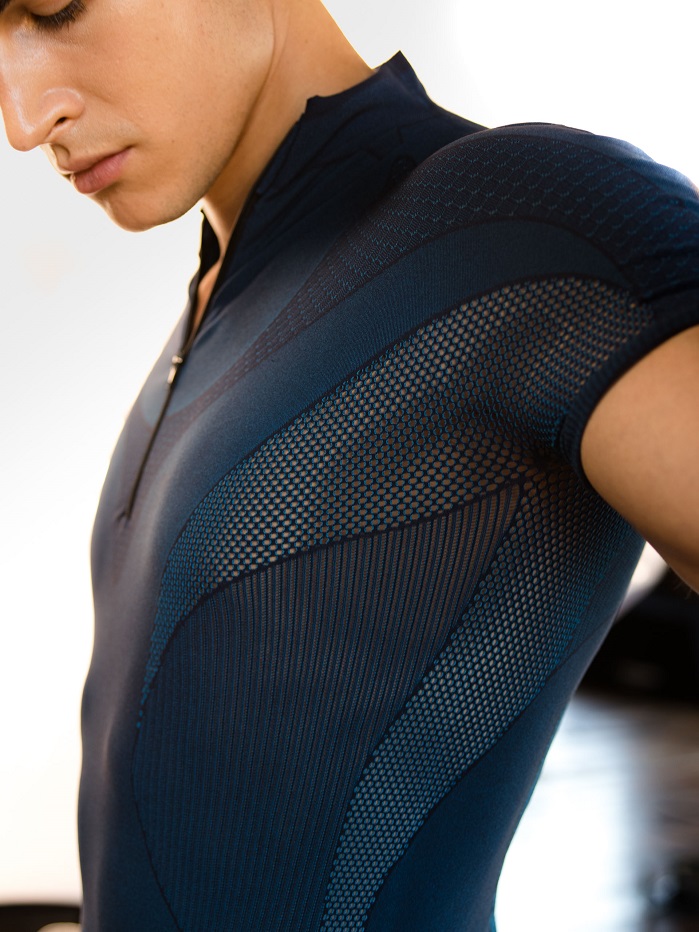 "With a production capacity of around 10,000 articles of clothing per day, combined with special know-how, Cifra leads the way in terms of style, but also in production volumes, so much that over the course of 2017 turnover grew by over 70%, and with recent investments made in new machinery our position has been strengthened even more. Our design department, with its ten CAD stations, creates new, customised models every day for the most important brands worldwide, in both fashion and sports related sectors," said Cesare Citterio, CEO of Cifra.
Combining Merino with Tencel
In addition to the Merino/elastane project, Cifra is unveiling another novelty, which merges the warm and cosy, natural spirit of Merino wool with the technical aspects of the Tencel fibre, which is completely renewable, with recyclable eucalyptus wood as its base.
"The feel of the fabric is very light and pleasing to touch, which makes it wonderful for weightless, impalpablebaselayer for the utmost in comfort," the company explains. Tencel fibre is able to absorb excess moisture in a natural way and move it to the outer part of the garment, ensuring comfort and freshness to the person wearing it. Thanks to this moisture management, bacterial proliferation is reduced without the addition of any chemical additives, the company adds.