For Spring-Summer 2019, Sensitive Fabrics brand by Eurojersey has developed its trends around a femininity that is multi-faceted yet endowed with a well-defined personality, by passing from a glamorous to a romantic style, with a sporty leisure fit and a contemporary look that is both sexy and refined.
"Floral prints and placed motifs accompany Sensitive Fabrics towards summery atmospheres with this season's tones and colours in five moods of different styles and interpretations," the company reports. "Impalpable, comfortable and endowed with a soft hand-feel, Sensitive Fabrics are ideal for making up any lingerie garment. From the aesthetic and technological properties that make irreplaceable to their guaranteed comfort, they have all the qualities of a second skin that enwraps and protects the body, conferring elegance and ease of movement."
Delicate Visions
Luminous lightweight fabrics animate this theme with its soft yet functional perception. Little vintage touches seduce practical and comfortable lingerie garments. Three-dimensional prints alight on Sensitive Plus, Sensitive Sandand Sensitive Seric Plus fabrics, reproducing prints with the look of tulle, dainty old-fashioned lace and romantic embroidery in different tones of white.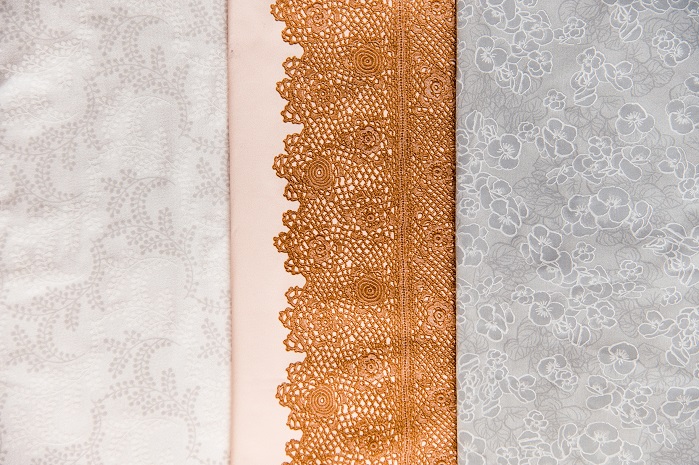 Metallic and white pigments come into play in a flow of tones and contrasts between glossy and matt finishes to reproduce and enhance delicate visions in perfect harmony. Tone on tone nuances, such as dusty pink, nude and touches of pink, meld with lilac and powder blues to interpret ethereal garments of great refinement dedicated to a sophisticated and feminine woman.
Romantic Blooms
Romantic blooms regale freshness and luminosity to Sensitive Fabrics in a perfect "Provencal picnic" style. A touch of class and romanticism surrounds each garment thanks to the use of 3D-effect printing, which creates beautiful embroideries on tulle, as well as traditional printing, which depicts hand-made floral designs teamed up with gingham patterns and stripes borrowed from shirt fabrics.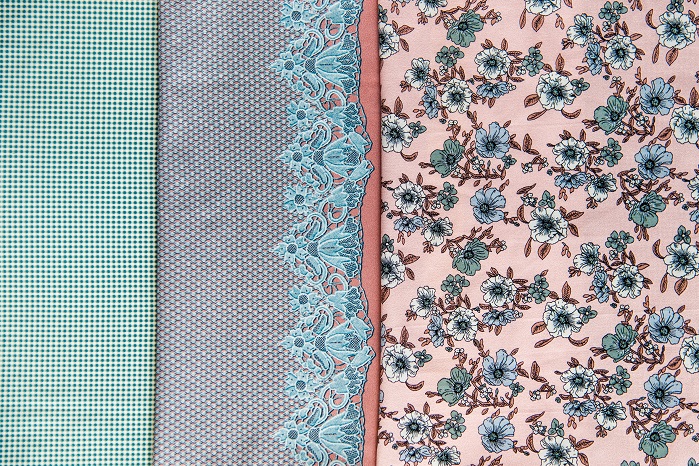 A yarn-dyed cottony effect combined with tiny flowers interpret fresh sparkling ideas for lingerie made up in Sensitive Plus, Sensitive Sand and Sensitive Grace, in combination with the most sophisticated colour palette ranging from bright tones to sorbet nuances.
Midnight Garden
This theme represents refined, snug fabrics with a vocation for the more romantic and precious lingerie garments, such as night-gowns and soft pyjamas. Floral designs, roses stolen from 19th century paintings enjoy a new-found freedom interpreted in pastel colours and tone on tone effects.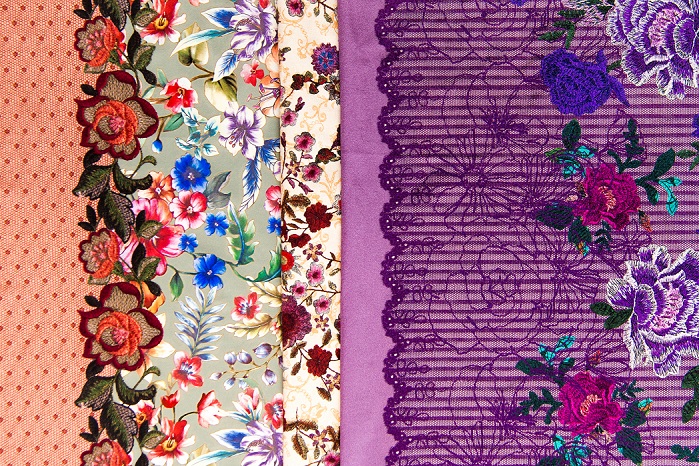 A play of transparency on Sensitive Grace with gold piping is intertwined with a white pigment foliage motif and golden glitter, while pleated effects team up with floral embroideries on old-fashioned lace. The traditional printing technique creates a flow of glossy-matt effects on Sensitive Seric Plus fabric thanks to a cascade of matt pigments and metallic glitter mixed with white pigments.
Plum and Gold Boudoir
Refined, sensual garments are designed to enhance a seductive femininity. The concept being presented for Sensitive Ultralight, Sensitive Grace and Sensitive Seric Plus consists in covering these fabrics with sexy lace prints in the colours of burgundy and mauve, in perfect harmony with black mesh and golden yarn for a Gold Boudoir style of lingerie.
Sophisticated colours and eighties-style embroidery are enriched with metallic glints and golden pigments, while tulle prints flirt with transparent effects and patchworks of black mesh in a triumph of femininity.
Urban Dynamism
Textural effects, voluminous 3D geometric patterns punctuated by micro geometric motifs and streaked effects alight on Sensitive Fabrics for a more sporty mood. Sport bras, minimal bralettes with placed textures or in all-over patterns ooze sheer vitality, ready to wear in the most sizzling colours combined with classical black-white and blue, for all those who love sports activities.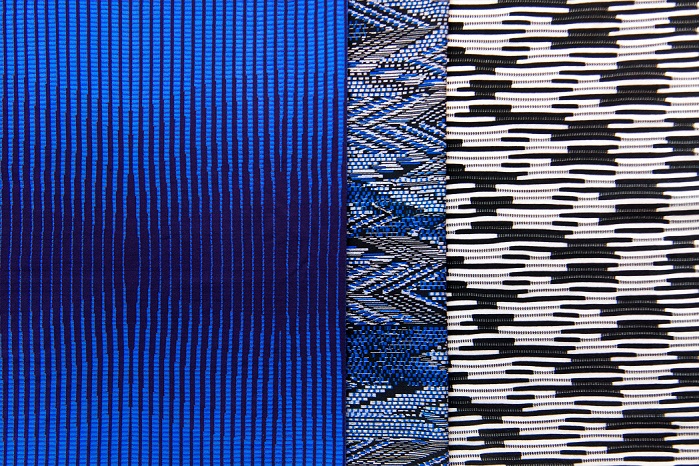 When teamed up with perforations and bonding, the textural effects on Sensitive Sand, Sensitive Sculpt Light and Sensitive Plus communicate pure urban dynamism in a style that is increasingly part of our everyday lives thanks to effective support, breathability, lightweight fabrics and adequate compression.