Piave Maitex, an Italian knitted fashion fabrics producer, will present a series of novelties at the upcoming MarediModa, a leading international trade fair dedicated to underwear and beachwear textiles, which will take place from 7-9 November at the Palais Des Festivals Cannes.These will include trendy innovative plain/solid fabrics, fashionable and technical, as well as the new beachwear printed collection 2019.
Plain fabrics novelties
The company will exhibit three main plain fabrics novelties at the show. The 3D Effect line will be featuring new entries of jacquard fabrics that have appealing surface effects and offer a variety of possibilities for combinations and colourful customisation. "We also present a triptych of fabrics with figured grounds designed specifically for beachwear use with classic and solar colours that enhance their knitting structure with light effects," the company reports.
The second novelty is Dynamic. "Our tradition in the development of raschel fabrics evolves with new fashionable and 3D figured effects also openwork. These are customisable by the use of colours."
Finally, the Water Proof Print represents a special process developed in the context of innovative textile treatments, designed to enable to obtain "water proof" fluor free fabrics for sublimation print, maintaining their properties unaltered.
Beachwear collection 2019
The beachwear fabrics collection 2019 by Piave Maitex ranges from big drawings to smaller geometries, featuring versatile prints. "More vivid shades lit coloured and geometric flower prints, while timeless white and black combos aren't missing. Particular attention has been paid to the use of specific fabrics also technical like the inclusion of a fabric intended for men's beachwear boxer," the company explains.

Theme Saint Martin features large florals, which apply to kaftans and coordinated colourful bikinis for the unique, elegant garments. "Tropical and stylised jungles, printed on stretch fabric and light mesh that enable the manufacture of raffle garments and cover-up plus tops," the company comments.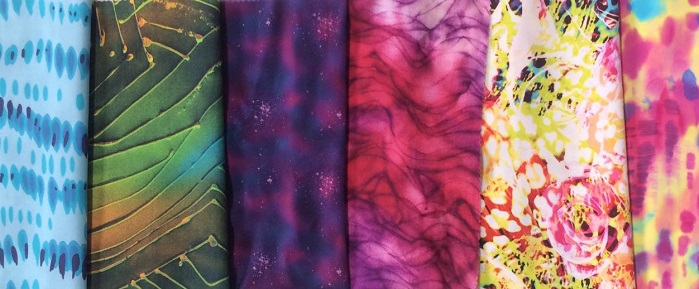 Theme Bahamas is about more delicate fantasies, shades and colours reminding the ethereal lightness of butterflies. Undefined designs, delicate pastels, printed on high gauge silky materials contribute to the creation of stylish garments also suitable for evening use.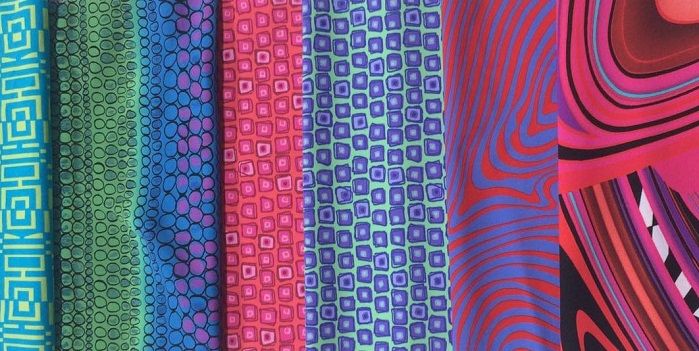 Theme Barbados represents sport looking geometries for feminine garments but also printed on nylon for men boxer shorts. "Coloured waves with bright tones on matt grounds for more sporty looking swimsuits. Ethnic lines, broken lines and blends with Caribbean colours. There are skins in stylized version interpreted with bright colours," says the company.