Companies will be presenting their latest collections featuring Roica, the premium stretch fibre produced by Asahi Kasei, at MarediModa, a leading exhibition dedicated to fabrics and accessories for beachwear, which takes place in Cannes, next week.
Asahi Kasei and the Roica Eco Smart family of responsible stretch innovation have now doubled their commitment to smart sustainability by receiving the Gold Level material health certificate of the Cradle-to-Cradle Innovation Institute. This yarn is also a Hohenstein Environment Compatibility Certificated yarn already, signifying at its end-of-life, it smartly breaks down without releasing harmful materials.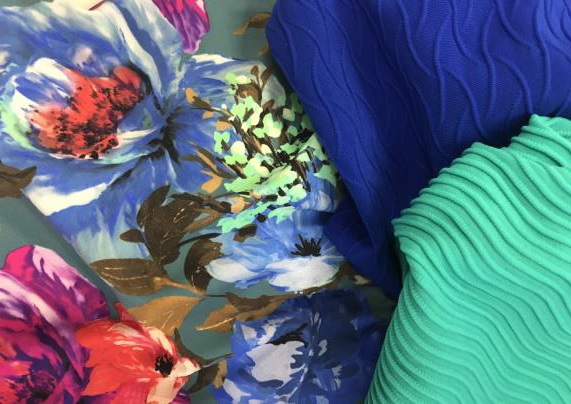 Roica also presents the new Roica Feel Good family, which is said to guarantee a new kind of performance, comfort and freshness. The yarn Roica CF offers a "neutralising smells" function, cleansing and timing resistant. "The active ingredient is contained in the yarn and it is sufficient to use moderate quantities for it to be functioning in every textile structure. Maglificio Ripa, a fundamental partner, employed the yarn for a brilliant new line," the company explains.
Roica partners at MarediModa
Eusebio is presenting two collections, both featuring Roica Colour Perfect family and Roica Resistance family fibres. The Confidence line is a beachwear department of Eusebio Spa. The ACE (Active Clothing Eusebio) line ranges from the super-stretch cotton jersey to microfibre nylon with more technical contents, to bounded textiles (fibres and different finishes, double-face effects), technical sweatshirts and double weaving in various blends.
Iluna Group is presenting the lace Iluna Green Label collections obtained with Roica Eco Smart. In the beachwear collection, Iluna Group offers sarongs with fringes and coordinated all-overs with a modern, innovative and especially sustainable design.
Maglificio Ripa is displaying prints in a dominant orange tone, at times contrasted by the neutrals and by the verdant greens from the most arduous rainforests. The precious base for the prints is the Light 2.0 Deep, a fabric that is realised with Roica Colour Perfect dyeable stretch family. New for the season are the fabrics realised with the Roica Feel Good family designed especially for sportswear and underwear.
MG2 Creation is exhibiting soft, lustrous satin structures, patterns and jacquard effects with a perfectly controlled two-way stretch performance. The collection is 100% Made in France, from a blend of 75% polyamide and 25% Roica premium stretch fibre.
Penn Italia – Penn Textile Solutions used Roica Contour family for perfect aesthetics and shape-control in the micropattern waffle and in the super simple foamy plans.
Piave Maitex is exhibiting 3D jacquard fabrics with embossed effects that recall old handmade knits, realised with the Roica Resistance family.
Renewed partnership
In addition, Roica and Cupro by Asahi Kasei have announced they have renewed their partnership with Intima Media Group for the season 2018, in support of the Italian award Stelle dell'Intimo and Top 100 Meilleures Boutiques de France, an exclusive contest, where the best multibrand independent stores are selected and awarded in different categories.
The main goal is creating new links or intensifying the ones already existing, with top brands and retailers in a quality, innovation and research perspective, in order to engage the modern consumer that demands more smart products.