Slavery in global supply chains has become a discussed topic yet again, as eight of the most influential business leaders in the UK have joined together to spearhead industry action to fight this illegal practice. The apparel industry has seen the most exposure, as textiles supply chain are often complicated and lack transparency, often subjecting its vulnerable workforce to abuse and human rights violations.
Co-founders Flora Davidson and Gus Bartholomew started Supplycompass after witnessing the difficulties brands face in sourcing responsible manufacturers and managing the production process effectively. "We saw that brands and manufacturers were both calling out for a centralised, trusted platform to make the whole process much more efficient. Current solutions just weren't meeting their needs. We are both engineers, so we just said: 'let's build it'," explained Mr Bartholomew.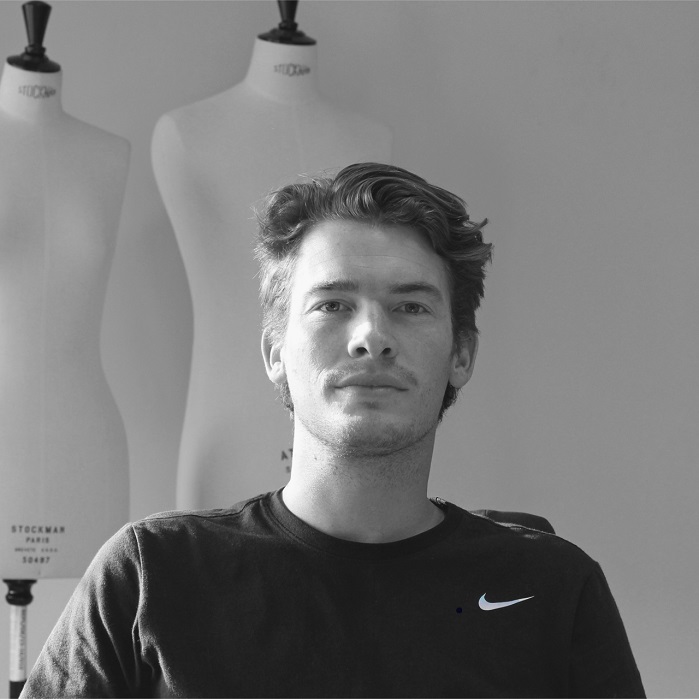 The platform already operates in India, Nepal, Sri Lanka, and Europe. Now, the company is expanding its service offering, such as working on developing a direct worker safety net. Knitting Industry spoke to Gus Bartholomew about the benefits the company can offer to the brands and how it verifies the contractors.
What kind of advantages does Supplycompass offer in terms of linking brands with suppliers?
Gus Bartholomew: We offer brands a personal connection to a verified manufacturer; something which is very rare in the current industry. We visit each manufacturer in our network in person, to verify their operational integrity, develop a relationship, and to gain a precise understanding of their production capabilities. This familiarity enables us to pair brands with an ideal manufacturer immediately; embedding trust into their interactions while saving time and expense. The brand can get to know the manufacturer and understand their capabilities through the content rich profiles we make on each of our manufacturers.
We are even currently exploring virtual reality tours of our factories. Beyond connecting brands to suppliers, our online platform provides brands a central solution for tech pack creation, and managing the full production process from sampling through to delivery.
How do we make a textiles supply chain more sustainable? What is your role in this process?
GB: Historically, supply chains have been measured by economic performance alone. Today, unprecedented data availability and changing consumer expectations are giving more importance to social and environmental performance. We are looking to accelerate this trend.
As textile manufacturing is centred in developing countries, where opacity often limits accountability, building transparency is essential. Fortunately, transparency incentivises both responsibility and efficiency, giving it a very real economic value in the textile industry. This translates into increased consumer demand for organic and low impact materials, knowledge of factory conditions, and performance certifications. We're connecting brands with manufacturers who have recognised this demand and are supplying accordingly. Some of the key questions we ask are; can you be fully transparent on all suppliers? How much do your employees earn? How are they paid?
By 'rewarding' manufacturers who are socially and environmentally engaged with more business, we raise the market baseline for sustainable performance through bottom-up pressure. This is particularly effective in textile markets, where top down pressures (i.e. government regulation or executive priorities) are difficult to implement.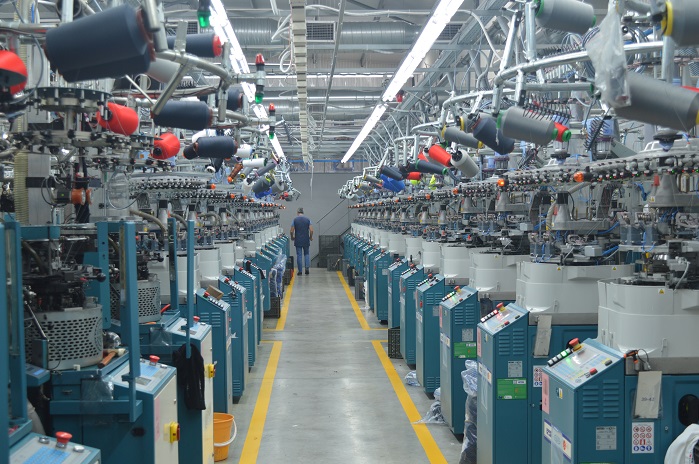 What companies have already used your expertise to find a supplier? Are these mainly European brands?
GB: Yes, the majority are European brands however we are also seeing increasing demand from other countries such as India and America. It's a global issue, so we expect this demand to grow. We are currently working with a variety of companies who range in size from major retailers to start up brands. The key product areas are clothing, activewear, accessories, furniture and packaging.
Can you describe the verification process?
GB: Supplycompass finds and visits manufacturers around the globe and handpicks only the best to be part of our network. We take the time to build long lasting partnerships, with trust and transparency at the core of our philosophy.
We have a three-phase vetting process. The first phase, data collection, begins with an initial assessment form which we gain an indication of performance and capability. If there is compatibility with our direction, we request a comprehensive operational self-assessment be completed. We analyse these results to gauge integrity and capability, and if satisfactory we move into the second phase, data verification. This phase revolves around factory visits, with specific sets of criteria being examined according to the country and product category. When we visit in person we film and take photos, interview managers and factory workers, inspect for health and safety, and certify documents. We then verify our findings with external bodies as necessary. If we have a positive verification result, we require manufacturers to sign a code of conduct before being added to the platform.
We use our verified content to create a compelling manufacturer profile, which informs brands of manufacturer capabilities, initiatives, and features badges specific to social and environmental characteristics. Finally, we initiate the third and ongoing phase, data maintenance. Maintaining up to date information on our manufacturers and conducting regular visits is the best way to ensure continued integrity. We are currently exploring tech solutions to better automate this process and give us live data from our partners.
How do you make sure the manufacturers are not using forced labour or violating workers' rights?
GB: We only work with manufacturers who are already demonstrating compliance (at a minimum, typically well beyond) to international ethical, quality, and environmental standards. This is a good starting point for checking good working practices are being upheld, however it is by no means foolproof. We find one of the most telling ways of judging good practice is spending time inside the factories. Speaking with the management, understanding their motivations for running the business, interviewing factory workers, monitoring the human interactions between workers and management are all great ways of uncovering issues.
We also look at the systems that the factory has in place for reporting malpractice and are currently looking at ways that we can decentralise this to put greater power into the hands of the workers. The end goal is to move beyond current inspection practices, and create a worker safety net that flags issues in real time and enables rapid resolution.
How do you check if they are using subcontractors? How often do you come across manufacturers that do?
GB: We know what machines each manufacturer has, their headcount, and production scale; so, we have a very realistic idea of their capabilities. Manufacturers in our network use verified subcontractors to fulfil technical requirements such as specific printing types or labelling, which isn't an issue. However, unverified sub-contracting shields non-compliances through opacity, and is most likely to occur when a manufacturer is overloaded with orders that are too large, or misdirected technical requirements. Because we pair based on in-house capability for scale and equipment, we have found that we have been able to mitigate this risk.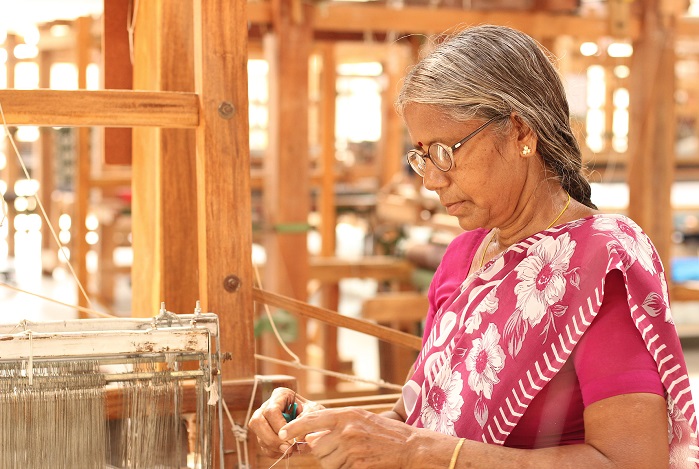 Do you think the situation with regard to workers' rights is improving in India?
GB: We're not under any illusion as to the general condition of workers' rights in India. The current economic model is rife with exploitation, forced labour, and rights violations across industries. There are also, however, incredible leaders in social rights and employee wellbeing. This is part of why we're so adamant about working only with manufacturers who are responsible; plenty exist, and we want to spotlight their innovative practices and reward them with more business. The rise of the conscious consumer will dictate that these are the manufacturers of the future and poor practising manufacturers will have to fall in line if they want to compete.
I think that we will see huge strides in India towards the end of the decade, as increasing data capture and storage capability drives transparency, alongside increasing consumer interest and knowledge. I think early adoption of genuine improvement will first take place in more transparent markets, and then the diffusion of innovation will occur.