The YKK London Showroom has announced a new service exclusively for Showroom visitors. For the first time, the best of YKK's Snap Fastener and Button collection, from metal to high-end plastic components, will be stocked and available in the Showroom.
By appointment only, experts in the YKK London Showroom will provide experienced technical advice on attaching methods, demonstrating how the pieces can be fitted on individual samples, using the showroom's attaching machine.
YKK's Snap and Button product ranges are used as an enhancing support across a range of fabrics and garments. The main product line-up includes press snap fasteners, sewing buttons, eyelets, waist closure fasteners and jeans button and rivet. Customers can also choose the cap, with their own materials. "Products use the best materials made by the most modern equipment, produced under high quality control standards," the company reports.
To encourage fashion students and emerging designers to incorporate YKK's Snap Fastener and Button pieces into their collections, the Showroom is offering small quantities of samples, rather than the typical minimum quantity orders. Different sizes and finishes can be requested to suit individual designs and components can be changed based on preference, ensuring creative visions are met.
Five popular Snap and Button collections are now being stocked in the YKK London Showroom. Ideal applications include jackets, heavy garments, waist fasteners and delicate fabric, shirts and knitwear, ensuring all design requirements are met. Different sizes are also available.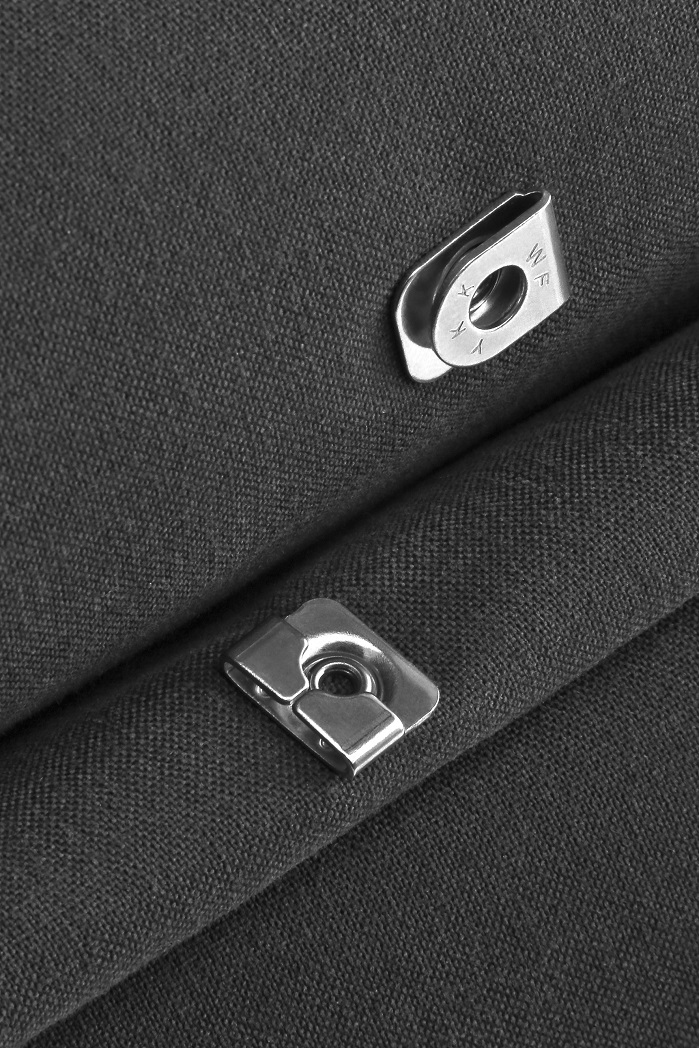 "By booking an appointment, individuals will experience invaluable one-to-one advice and guidance, ensuring the Snap and Button pieces are attached properly to individual garments," the company explains. "Customers wishing to purchase their own attaching machines for factories will be able to see first-hand how this works."
YKK London Showroom is a unique resource for designers, students and customers, based in the heart of Shoreditch, in London. YKK is dedicated to celebrating the future of the UK fashion industry and every six weeks, showcases an upcoming designer/student collection through a window display that frequently attracts the attention of passers-by.
In an extension to this commitment, the Showroom hosts workshops for students and teachers from fashion schools around the country for knowledge sharing, encouraging designers to dream big and achieve their ambitions through a core understanding of the different elements required in the design process.