3rd August 2017, Singapore
CSI launches S/S 2019 Color Analysis
Color Solutions International, a member of the DyStar Group, is launching their Color Analysis for Spring/Summer 2019. Color Analysis is CSI's trend forecasting magazine that provides high-level global colour trend information for colour managers, directors and designers to support the colour palette development process.
It contains a forecast of key colours, accents and core neutrals that will be most relevant for the upcoming seasons, according to the company. The forecast is based on consumer reports, detailed market research, current social trends and generational mindsets. Every issue features an artist who influences and inspires forward thinking.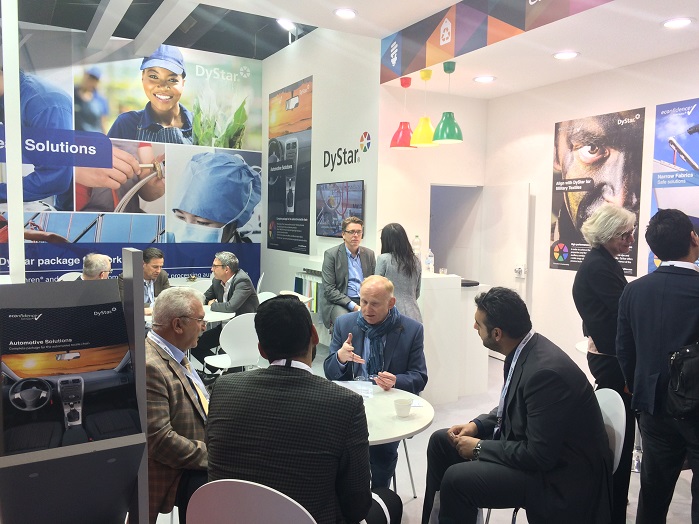 "The Color Analysis Magazine is an important feature of our service for designers, offering them competitive colour trends for upcoming seasons. At CSI, we are here to assist with colour selections and provide all the necessary tools needed for a successful seasonal palette," said CSI Colour and Trend Director.
The magazine includes a seasonal colour palette selected from a wide range of approximately 9,000 CSI colours. The colour palette is also available as cotton swatches sold on a ring.
Part of the CSI service offering is to provide colour direction based on a wide scope of palette searches as well as validated colour use. Every issue will include an exclusive Relative Color Popularity (RCP) report, which provides colour validation based on seasonal colour palette usage by comparing similar hues.
CSI and DyStar support brands, retailers and their business partners from development to production. The CSI and DyStar team of experts work together and assist their customers in colour development, communication, as well as in the dyeing and quality inspection process. All CSI products are produced with eco-friendly DyStar colourants.
This article is also appears in...