London based software solutions company Unmade's partnership with traditional knitwear company Johnston's of Elgin proves that customisation can be a commercially viable production model.
Modern mass production and mass media has allowed consumers easier ways to shop for fashion but trying to create your own unique style is more challenging. The days when people were happy to rummage through specialist shops for the unusual and unique seems to be coming to an end so customisation has to be easy, accessible via online stores and delivered to consumers directly. London based design and software company Unmade set themselves the task of solving the problem of how to make unique fashion items using the tools of mass marketing and mass production, and still be commercially viable.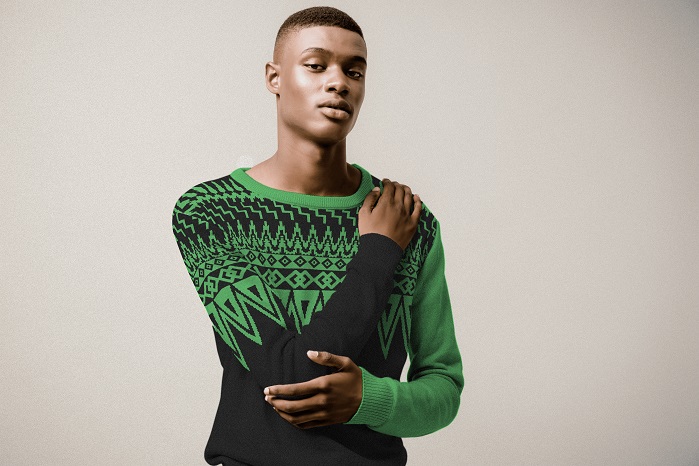 Unmade started as a fashion consultancy firm but in 2015 they "ditched the consultancy" to address this problem but realised quickly the need to specialise and streamline the whole process; co-founder Hal Watts told Knitting Industry: "We were wasting a lot of time production and marketing, that is when we decided to work with [retailers] Farfetch and Opening Ceremony." Unmade started selling under their own brand UMD but also provide customisation for other fashion brands too.
Customers are able to play with the customisation design tool on the product page on the Farfetch website and place their order which is sent directly for production. Although Unmade had Stoll knitting machines for the project to run they needed a reliable production partner with the knowledge and flexibility to accommodate the project.
Hal Watts told Knitting Industry that they looked for a manufacturing company who "were interested in changing their thinking; a company that is ten years old is just worrying about its bottom line, when you go to Johnston's they are genuinely thinking about what will they do in 100 years' time." He continued saying: "We had been to a lot of factories in the UK but just got on well with Johnston's and felt it was a good match. They have quite small batch sizes and do a lot of re-stock orders and a lot of product development." Read the Unmade/Johnstons case study.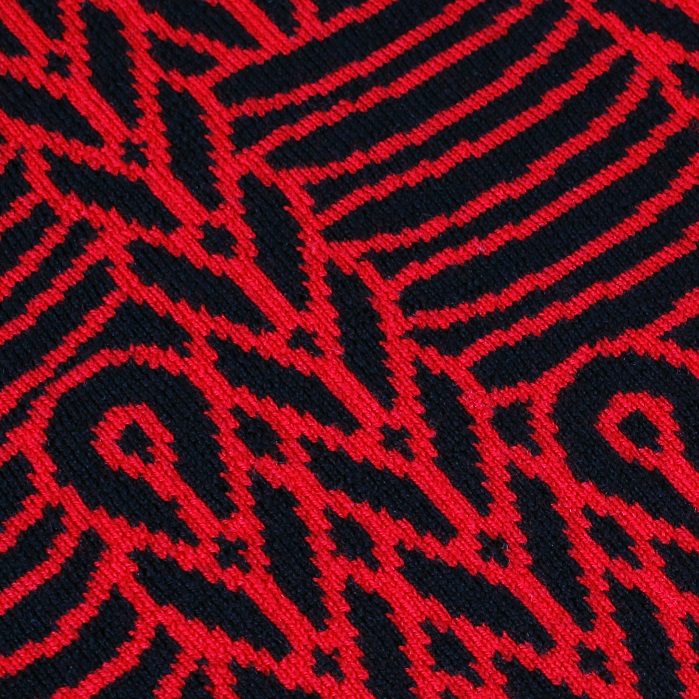 CEO at Johnston's of Elgin, Simon Cotton, said that in the traditional model, factories rely on having order books filled, "You'd want to be filling your capacity a couple of months in advance otherwise you get nervous." He described the Unmade model as being "counter intuitive", as normally manufacturers would factor in development and lead times into production and the Unmade platform removes this element of the process thus saving significant amounts of time.
"What makes the difference is the interface, so it means that we don't have that programming time to set up the machine, once we have set up the style the whole thing runs very smoothly," he adds that "it's not quite as simple as that as we have to finish it properly."
Hal Watts said that customising knitwear is beset with controlling the variables, he said "yarn colour and yarn behaviour is a huge problem just changing blue to white can change the tension, we adjust the tension values on that information, we have to model every material and every colour."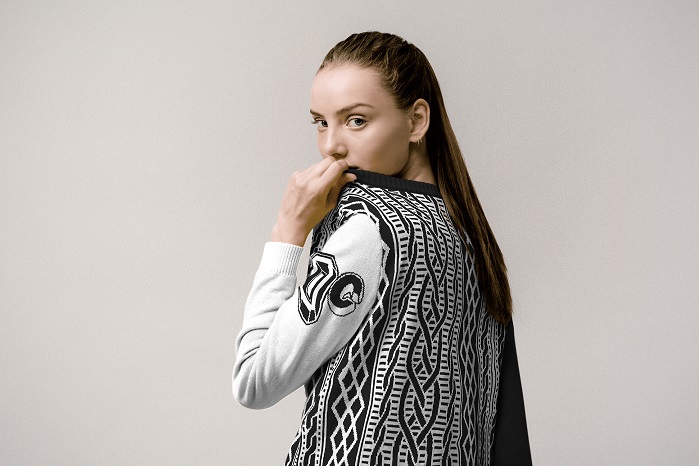 Operations Director at Johnston's factory in Hawick, David Hamilton said that following their initial meetings in London the next step was addressing production issues, "one of the biggest challenges is achieving different size types consistently, they were using a type of merino that we were used to," which he said was "quite a stable yarn."
Reflecting on the past nine months, he said, "With Unmade, I would say a work in progress, we were up and running within a month and then honed it to be better and within four months - we got to a level where it is operating to my satisfaction."
Key Account manager at Johnston's, Sharon McCarley said "there was a lot of trialing of how to get the garments onto the machine." Hal Watts recalls "Kirsty, our fashion director, spent a lot of time at Johnstons - she pretty much lived in Hawick for a month a half, and thanks to that experience we can set it up more quickly in other factories."
Hamilton told Knitting Industry that one of the most time-consuming processes in knitwear production is the programming and Unmade's platform eliminates this, "There's no programming involved in it for us now." He said, in terms of the customisation, that Unmade had set up for customers "it was designing within the lines, it was a very clever platform, and then it was integrating it into a manufacturing plan."
Sharon McCarley who is currently overseeing the whole process, says that now the system is very straightforward after files are transferred from Farfetch via Cloud Net. "I get an automated email to say that there is an order and I download it to the [knitting] machine, we have systems internally to keep on top of the yarn that is required, make sure that the story is on the ticket, but it really is just the case of hitting a couple of buttons."
Customisation is within strictly set parameters, she said. "There is only a set amount of colours that a customer can purchase and a set amount of body blocks a customer." Only producing to order reduces yarn wastage," she said. "We are quite certain of all the stock we need to hold and we just top that up as it is required."
Simon Cotton added, that for Johnston's, as a manufacturer the collaboration has led to other opportunities and benefits that simply getting more orders through the door, "It was much more about proof of concept, because this is something unique for customers it gets us into discussions with people we haven't spoken to before, the knitting industry does have innovation, and things do happen; this does seem quite appealing and interesting to brands so we thought would open up a new network of people to speak to."
Currently Unmade are developing much bigger projects to be launched later this year with factories in the USA and Asia, although Hal Watts couldn't disclose figures he said that the Unmade platform and customization/Made-to-order approach "is definitely commercially viable for the factories and brands we work with."
As well as showing at Premiere Vision in Paris this September, Unmade will be exhibiting their customisation capabilities at the Museum of Modern Art (MOMA) in New York. The exhibition is called "Is Fashion Modern?" Watts says they decided to customize and imagine what "Le Marinere (the Breton fisherman's top) can be in the future," he adds "there will be a way that you can create your own style."