30th October 2015, Northfield, VT
Darn Tough Vermont reports continued double-digit growth
Continuing its run of significant double-digit growth, Darn Tough Vermont, the American manufacturer of performance outdoor and lifestyle socks, has achieved a 51% year-over-year increase, maintaining the pace for the third quarter of 2015, Vermont Business Magazine reports.
The increasingly high demand for Darn Tough socks translates to double-digit growth across all categories. Hike/Trek leads with a 59% increase followed by Endurance/Running up by 52%, and Lifestyle up by 48%. Demand among men has risen by 49%, by 55% among women and by 46% among kids.
Increasing workforce
Demonstrating the brand's commitment to their Made in Vermont label, Darn Tough Vermont is increasing its workforce by creating 100 jobs in 2015, 39 of which were in the third quarter alone.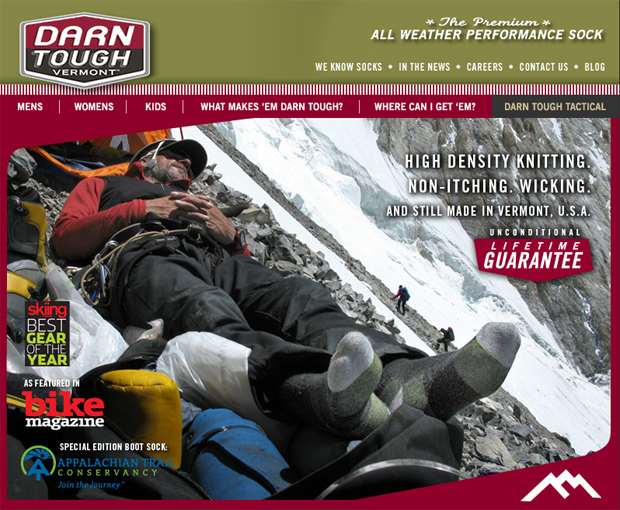 Among the newest key hires is the appointment of Lyn Fienson as Director of Product Design and Development, as well as additions to the customer and dealer service team.
This investment in people is combined with investments in infrastructure, ranging from the addition of 40 new state-of-the-art knitting machines to implementing a new training programme for manufacturing personnel. Together these advancements are aimed at further supporting the continued demand for Darn Tough socks, the company reports.
Outlook
"As we look ahead to the year's fourth quarter, our inventory is strong and the brand is ready to deliver on orders for the upcoming holiday season and colder winter weather months thanks to our continued efforts, said Ric Cabot, Darn Tough Vermont president and CEO.
"As the company continues to focus on streamlining efficiencies we're celebrating double-digit growth across all categories, all consumer groups, and record-setting job creation here in Vermont."
Darn Tough Vermont
Founded by Ric Cabot in 2004, a third-generation sock maker, Darn Tough Vermont operates out of Cabot Hosiery Mills. The company's product is 100% USA made and features a fine gauge needle knitting, which is said to result in more stitches per inch and exceptional durability and cushioning.
The company also uses a True-Seamless technology, and an exclusive blend of either ultra-fine Merino wool or Coolmax/Thermolite for comfort, durability and fit and moisture management.
The company offers both Specialty and Tactical product lines. Darn Tough Vermont's Specialty line offers footwear in six active wear categories, including Ski/Ride, Hike/Trek, Run/Bike, Lifestyle, Hunt, Work and Kid's styles – all of which carry the unconditional lifetime guarantee.
This article is also appears in...