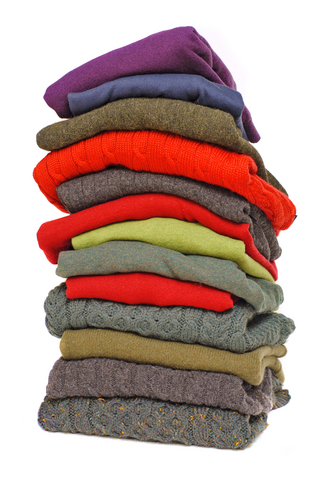 According to a BBC report this afternoon, shares in Dawson International, the cashmere knitwear manufacturing company based in Hawick, Scotland, have been suspended while directors decide whether or not the business is to be placed in administration.
The move follows the build-up of a large deficit in the company's pension fund. Last month the company's shares plunged after it announced that the pensions regulator and the Pension Protection Fund had rejected its attempt to put its pension plans into a protection fund. The company warned then that it may have to appoint administrators if the talks fail.
"Although the directors are considering placing the UK business in administration, the company said the US knitwear business, Dawson Forte, is "well funded and continues to trade normally," the BBC report said.
Dawson was once a leading presence in the Scottish textiles industry but has sold off large parts of its empire including the iconic Pringle knitwear brand, now owned by Hong Kong based Fang Brothers.
Dawson continues to run the Barrie knitwear mill in Hawick, employing nearly 200 people making cashmere garments for luxury retail brands. Ettrick, Roxburgh and Berwickshire MSP John Lamont told the BBC:
"The priority in this situation must be to secure the 200 jobs that Dawson International provides to Hawick. They are a key employer and it would be disastrous to see so many families lose their livelihoods."
"The pension deal offered by Dawson International was a better one than insolvency would provide and it seems ludicrous that this was rejected when administration is now a real possibility."
Mr Lamont urged the Pension Protection Fund and pensions regulator to re-enter negotiations with Dawson, the report said.
Source: BBC
This article is also appears in...