16th January 2013, Singapore
Delivering sustainable solutions to Taiwan's textiles industry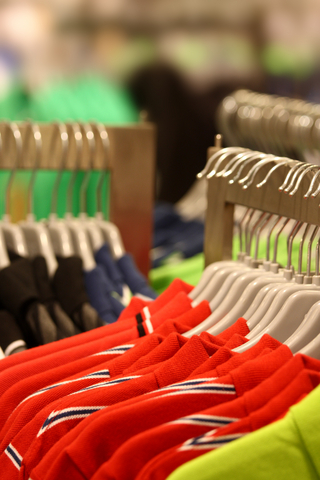 Huntsman Textile Effects and DyTech Taiwan have announced a collaboration, which the two companies say, is set to drive sustainable excellence and world-class standards of high quality dyes and specialty chemicals for the Taiwan textile industry".
Huntsman Textile Effects says it will work closely with DyTech Taiwan, as its agent in Taiwan, to deliver sustainable, high performing processing and effects chemicals that have low environmental impact, with significant reductions in energy consumption and production time.
Commenting on the partnership signed in Taipei, Mr Kent Kvaal, Vice President of Global Sales and Technical Services at Huntsman Textile Effects said: "The Taiwanese textile industry is a strategic and promising market for Huntsman Textile Effects. We believe our partnership with the experienced DyeTech Taiwan team will help to bring world-class, environment friendly technical service solutions to our Taiwanese customers and we look forward to a successful collaboration with them, both within and beyond Taiwan."
Mr. Andrew Chen, Director of DyTech Taiwan said: "We are very excited about this partnership with Huntsman Textile Effects and believe this collaboration will create a new benchmark for the Taiwan textile industry in the areas of sustainability and differentiation, which are key ingredients to becoming a preferred supplier to key customers."
The Taiwan textiles industry has long been a strategic sourcing destination for leading sportswear brands and as an important component in the global textile market's supply chain, the industry has been seeking for ways to reposition itself in the face of increasing global competition.
Capitalizing on the nation's culture of innovation and creativity, the industry has targeted different segments to enhance its branding and to invest in energy-saving facilities and processes. According to Huntsman, Taiwan was the 26th biggest textile importing country in the world in 2010 with imports amounting to US$1.3 billion.
DyTech Taiwan's predecessor, Dyetech Taiwan (note spelling difference) was established in 2003 to manage DyStar's business in the Taiwan region and Taiwanese businesses overseas, and operated until 2010 when DyStar was acquirerd by Manish Kiri. On 1 April 2012 Dytech Taiwan Ltd Co., was founded with the goal of uniting all the technicians, chemical suppliers, and dye houses who share the same beliefs to stand together against the 'only low pricing' trend.
This article is also appears in...