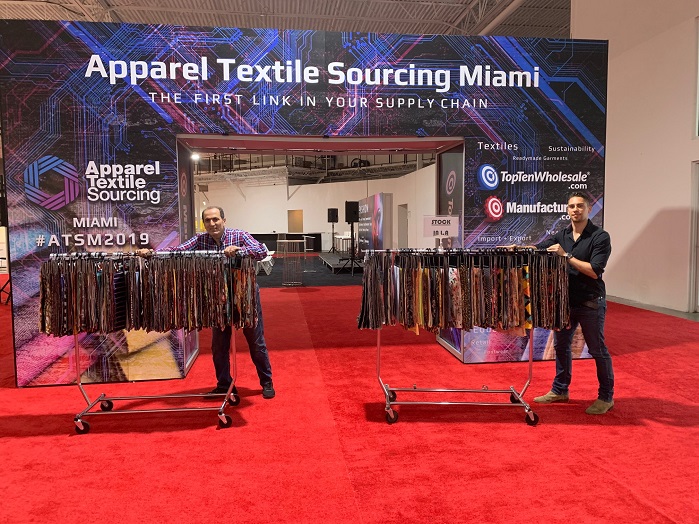 Chase Vance, Director of ATSM, helps exhibitor Sean Zarini, of LA-based Fabric Selection, set up for Apparel Textile Sourcing Miami. © ATSM
The second annual Apparel Textile Sourcing Miami (ATSM) show kicked off this week at the Mana Wynwood Convention Center with great fanfare and drawing record attendance. More than 1,200 visitors passed through the show doors on opening day alone, with 3,500 more expected on day two for Fashion Day, which will be headlined with a designer fashion seminar series and a fashion show extravaganza showcasing the designs of the Magic City's "local heroes."
Day one highlights included an Invest in Florida panel that featured some of the most prominent players involved in the economic growth of South Florida, including Michael Finney, President of the Miami‐Dade Beacon Council, Alice E. Ancona, Director, International Strategy & Policy for the Florida Chamber of Commerce, and Matthew R. Rocco, President of the South Florida Manufacturers Association. The panel unveiled the benefits and incentives for companies of all sizes to establish and grow their business operations in Florida.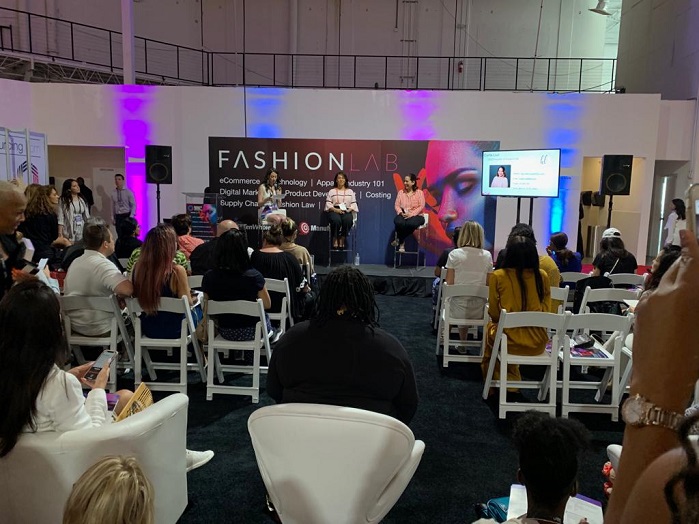 More than 1,200 visitors passed through the show doors on opening day. © ATSM
Julia Hughes, United States Fashion Industry Association (USFIA) President, and Thomas Travis, Managing Partner, Sandler, Travis & Rosenberg, P.A., provided an update on the key issues and developments in the US trade policy and shared insights into today's changing trade landscape, including strategies for fashion brands, retailers, and manufacturers to mitigate the impact on their businesses.
Next on the show agenda is Fashion Day, taking place on 29 May and featuring local South Florida established brands and up-and-coming designers showcasing their latest creations. The innovative fashion show will highlight ready-to-wear designs by Renee Ruiz, Julian Chang, Luis Aponte and Viviana Gabeiras (knits); sportswear by Lucky in Love and Peace, Love, World; swimwear by Bianca Coletti; menswear by Cubavera; evening wear by Mayda Cisneros; and bridal designs by Maria D'Ocon.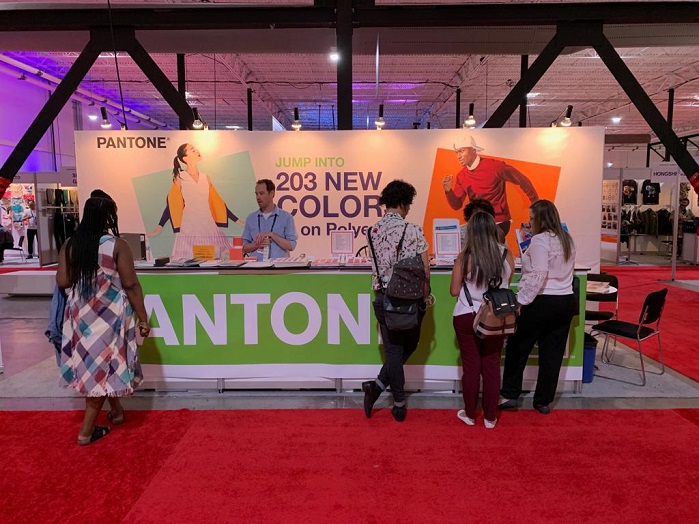 The three-day international event closes today. © ATSM
A unique Fashion Lab Seminar Series taking place on the show floor will highlight top fashion industry experts who will provide an overview for young local talent about the necessary steps in creating a brand and the power of social media in the fashion industry.
The three-day international event, which closes today, features 200 international apparel and textile exhibits and unprecedented networking and business opportunities with international suppliers, industry-leading seminars and educational sessions.
This article is also appears in...