Design
Celebrating body positivity at Salon International de la Lingerie
The Salon International de la Lingerie and Interfilière Paris launch a new season and new year 2019.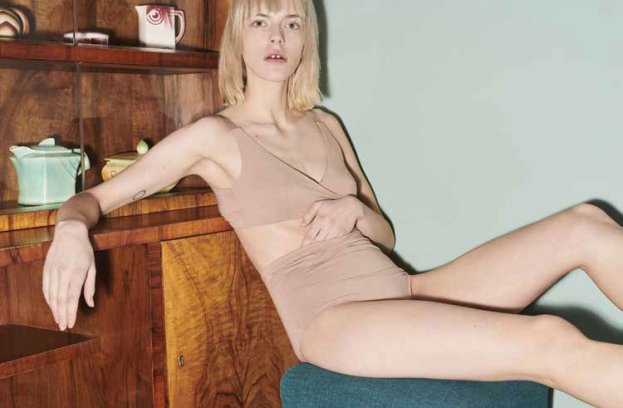 14th February 2019
Knitting Industry
| Paris
While in 1968, feminists burnt their bras as a sign of freeing themselves from the shackles of a reductive sexism, today we are seeing a new form of women's emancipation, expressed with tolerance and self-assurance. © Salon International de la Lingerie
Salon International de la Lingerie, leading global show in the intimate apparel and swimwear market, took place from 18-20 January in Paris, presenting the new, must-see spaces at the show. These included Colours and Skin Tone Workshop, deciphering the right shades of colour to suit each and every skin tone, Materials Workshop with Sylvie Schekler-Itzhak from Storia Intima, Bra-Fitting Workshop with Kimmay Caldwell, American lingerie expert, and a Cosmetics Workshop that taught visitors a bit more about the world of beauty.
"The Salon International de la Lingerie and Interfilière Paris launch a new season and new year 2019 that we hope will be full of discoveries, encounters and favourites for all, generating desire from current and future clients, and advancing our industry within an overall consumer context that remains challenging," said Marie-Laure Bellon, President and CEO, Eurovet.
Body celebration
Women are now buying lingerie to satisfy their own self-image, like a beauty product. A new generation of bra that is more subtle in its approach to comfort for all, has allowed us to reinvent the codes of sensuality (MarieYat, About, the Skarlett Blue cotton range, Löv the label, Neïwai, Moons and Junes, MilaKrasna, Understatment Underwear). With an aesthetic borrowed from dance, bodysuits become leotards and the bra becomes more like a top (Undress Code, Just a corpse, About, DSTM).
"While some women are keen break with certain norms to wear soft and simple lingerie, others will choose a more elegant comfort with bralettes and bodies made entirely of tulle and lace, embellished with silk, satins, embroidery, decorative straps and other frills (Lonely, Mey, Myla, Le petit trou, Aubade, Silent Arrow, Gisela, Jolidon)," organisers report.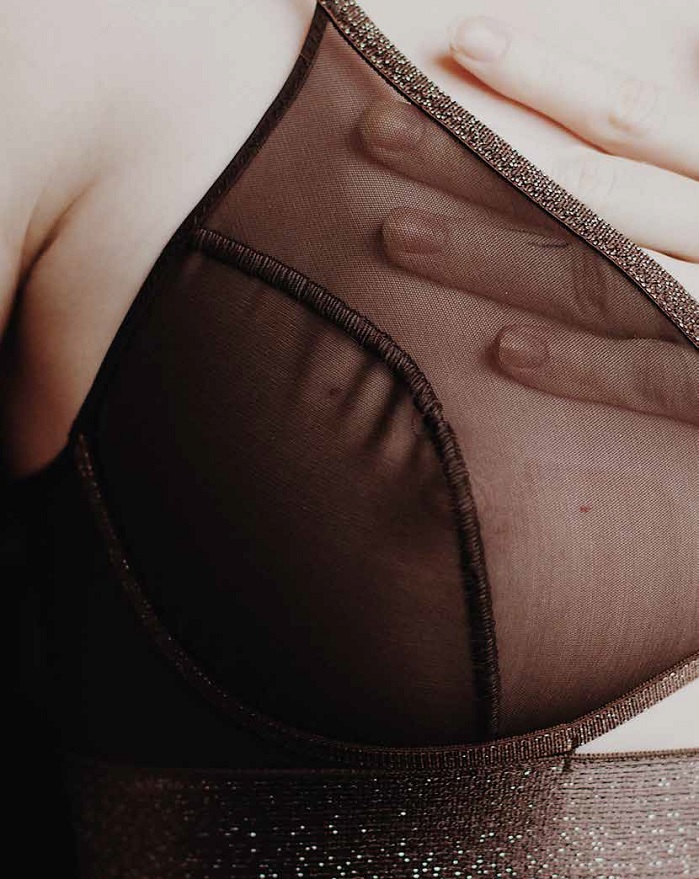 A new generation of bra that is more subtle in its approach to comfort for all, has allowed us to reinvent the codes of sensuality. © Salon International de la Lingerie
"Eager to reconcile themselves with their bodies and their image, women have finally managed to free themselves from clichés and embrace this hybridisation of fashion that has turned the industry on its head. Bodywear lingerie now aligns itself with the style codes of ready-to-wear, where the most comprehensive collections come in sizes XS/S/M/L/XL, not including cup size. Some even offer just one size only, such as the Soft Stretch by Chantelle collection."
There are no shortage of options, to meet the demands of women in all their diversity, and the high standards they require. Freed from selfcriticism, lingerie now highlights features what were previously seen as flaws (MarieYat, Chantelle, Lonely, Silent Arrow, Le Journal Intime, etc.). The restrictive architecture of past models becomes a structured design, enhanced with highly photogenic colours that are designed to be shared. Mismatching is no longer off-limits and is sometimes even the focus of a range (Lonely, About, Chantal Thomass).
Exposed
Eurovet has given a "carte blanche" to Matthieu Pinet, founder of the online gallery-boutique The Shape of the Season, to create this alternative space and curate a bold, avant-garde product selection from both the best-known names and those under the radar. Using his expert eye and years of experience in ready-to-wear, Mr Pinet presented an original and eclectic vision of the industry that's in sync with today's fashion-focused consumer.
The zone's minimalist and sophisticated format presented 40 lingerie, corsetry, loungewear, accessories and beauty brands. This new approach to showcasing and mixing products brings an unseen interpretation of style and a new concept of modernity to the fashion world. Like a laboratory, Exposed investigates and reveals tomorrow's trends – this is achieved through a setting designed to inspire those who enter.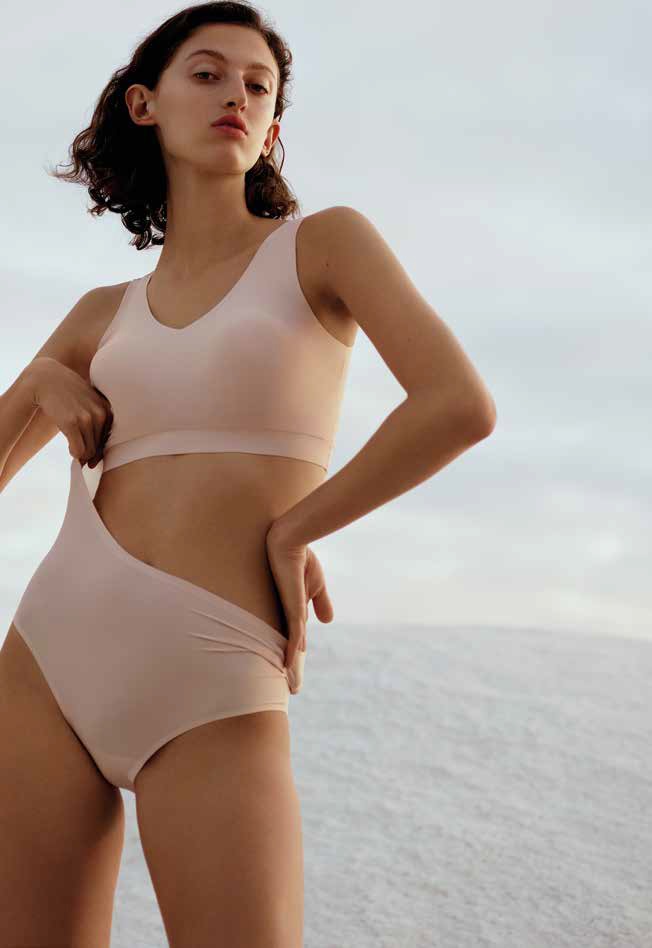 A favourite of the Salon International de la Lingerie, the Soft Stretch range represents a small revolution for the Chantelle brand. © Salon International de la Lingerie
"I'm so happy to have been selected for the Exposed space. Over the past year, I've been doing everything alone from Bali, and it's not that easy," said Souhela Ferrah. "For me, lingerie is a whole experience related to texture, so I simply couldn't buy it online without seeing it in-store first. Exhibiting at the Salon de la Lingerie gives me the chance to encourage boutiques to sell my brand, knowing that the concept is not to sell in the largest number of shops, but rather to focus on high-quality boutiques. It's about growing my brand, but in a reasonable manner."
RTW lingerie
Undergarments are becoming stand-alone pieces to be glimpsed or simply seen, flirting with the worlds of ready-to-wear and accessories. The interesting aspect of this evolution is that lingerie has gradually gained prestige as an essential product, beyond its practical purpose. There is now definite interest in the fashion side of lingerie to match our own personal style and is increasingly design-oriented, thus reaffirming its identity.
The appearance of bralettes, a major element at Myla, Lonely, Gisela, and Aubade, has revolutionised bras, envisioning lightweight pieces for small bustlines, with more fashion and more fun, but without all the previous constraints.
IInspired by haute couture brands, this trend toward hybrid lingerie has seen the inception of collections that want to show off and that adorn both casual and sophisticated outfits. Feminine undergarments, functional underwear, sportswear, streetwear (Chantelle, Black Limba, Anita) styles are blending together and reinventing themselves in a desire for elegant comfort and easy-wear pieces. There is a move toward simplification that is also emerging through the use of a sizing system inspired by ready-to-wear (S, M, L or 1, 2, 3).
Based on this modern trend of products that are hybrids of fashion and lingerie, technicians (Bonbon Lingerie, Mapale Wear, Milaksrana, Silent Arrow, DSTM) have taken the liberty of adding shapes, colours, lace, and strapping effects, seeing these items as fashion accessories for stylish silhouettes, and to proclaim loud and clear a much less formal, more socially engaged version of femininity.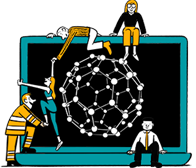 Business intelligence for the fibre, textiles and apparel industries: technologies, innovations, markets, investments, trade policy, sourcing, strategy...
Find out more